European Commission has put forward ambitious yet realistic proposals for a modern EU budget. The Recovery billions EU budget plan reflects rapid developments in innovation, EU economy, environment and geopolitics, amongst others. Over the past years, this proposal constituted the bases for the negotiations. However, in light of the need to respond to the unforeseen COVID-19 crisis, Commission has put forward its proposal for a major recovery plan.
Next Generation EU
To ensure the recovery is sustainable, even, inclusive and fair for all Member States, the European Commission is proposing to create a new recovery instrument, Next Generation EU. This Recovery plan is embedded within a powerful, modern and revamped long-term EU budget.
MFF 2021-2027
The proposed EU budget will power a fair socio-economic recovery, repair and revitalise the Single Market. This EU Budget guarantee a level playing field, and support urgent investments – in particular in the Green and Digital transitions. This plan holds the key to Europe's future prosperity and resilience. EU Commissionproposed a powerful, modern and revamped long-term EU budget boosted by Next Generation EU.
Next Generation EU is an emergency temporary recovery instrument. This extra Recovery Fund will help to repair the immediate economic and social damage brought by the coronavirus pandemic. It will kickstart the recovery and prepare for a better future for the next generation.
MFF and Next Generation EU in simple words and numbers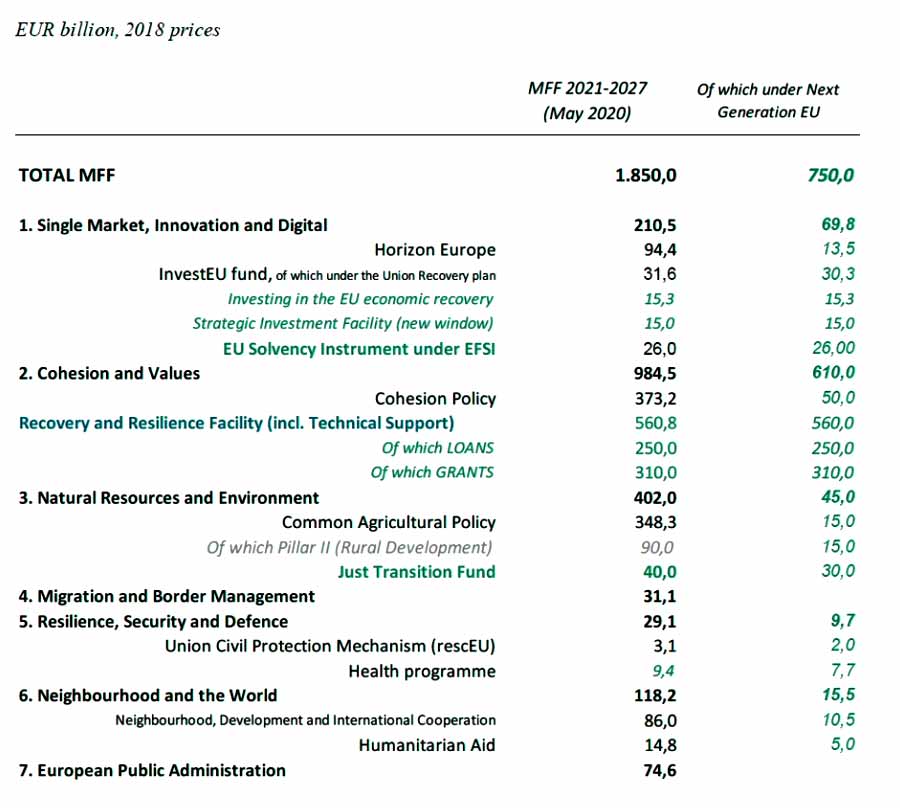 Multiannual financial framework: shaping EU future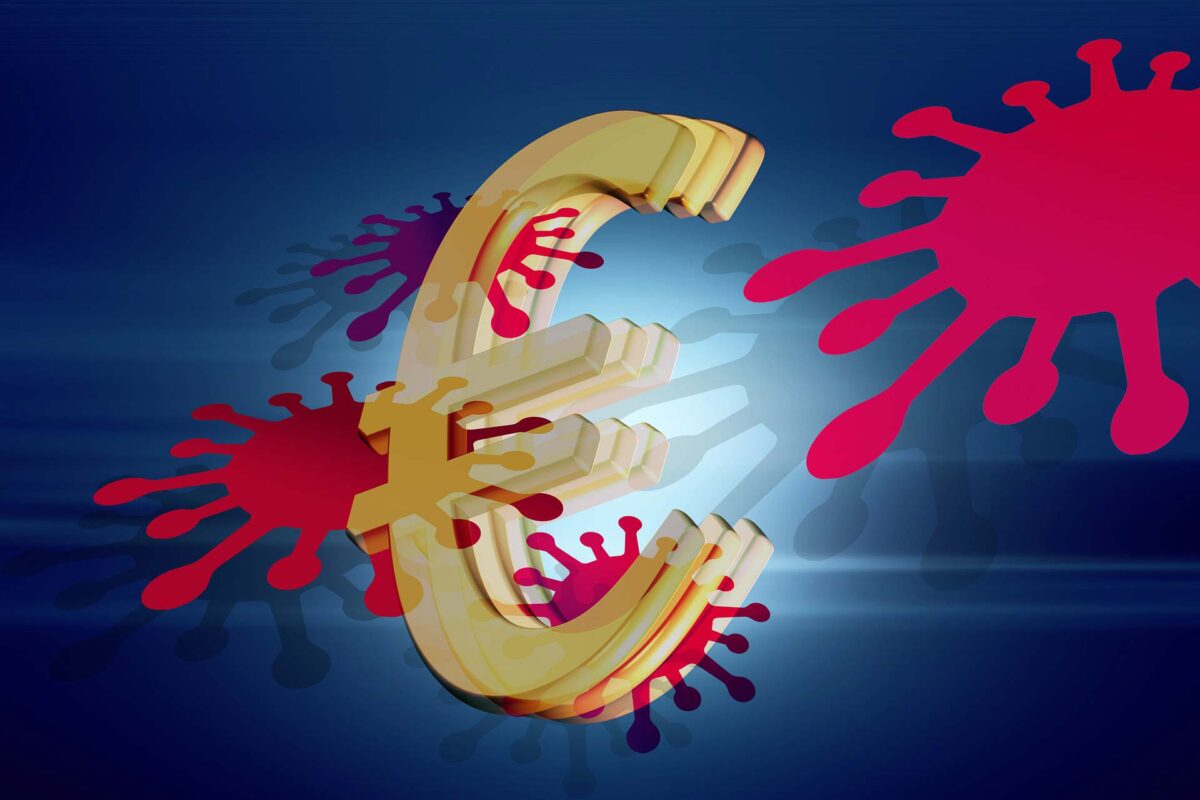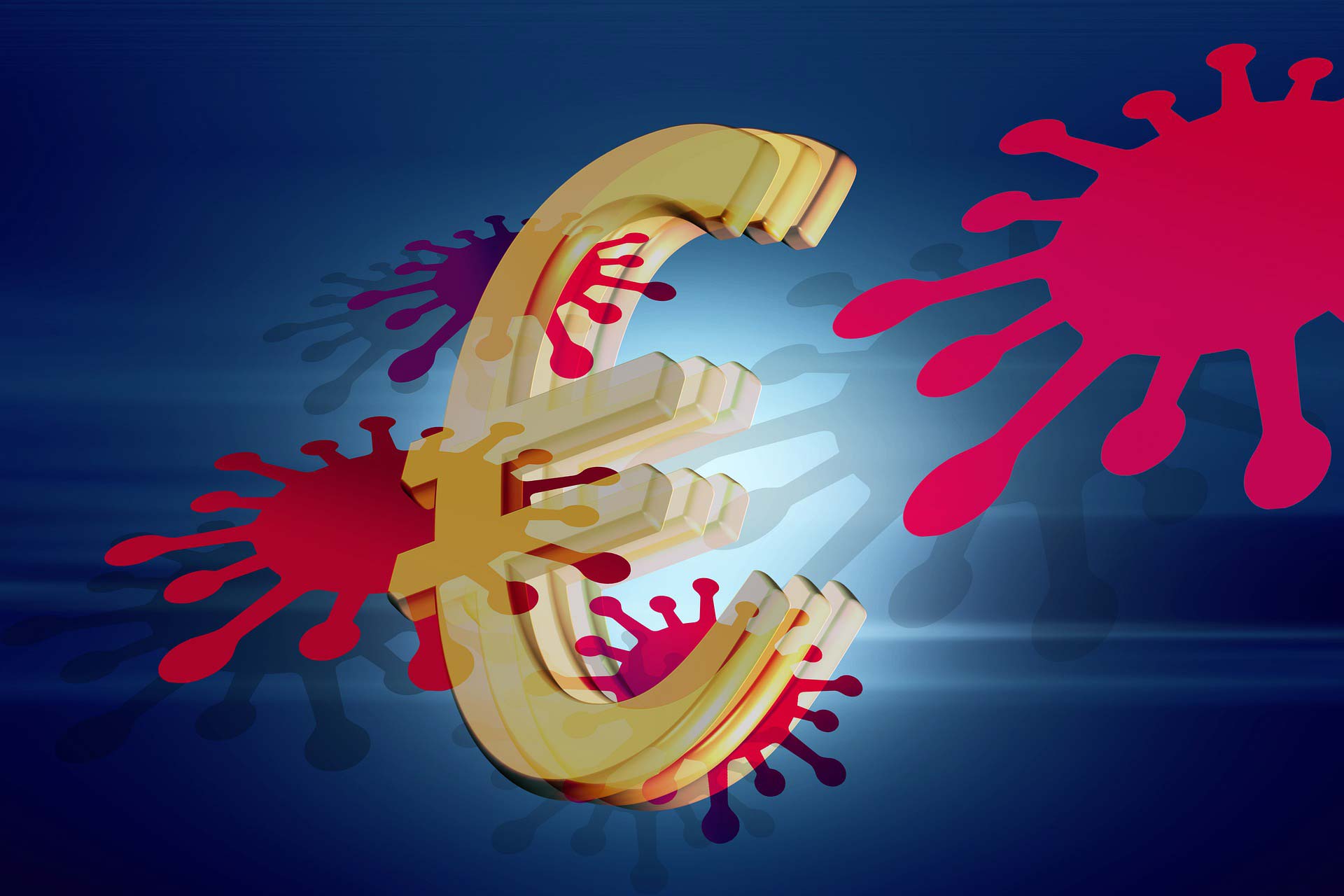 What is the MFF 2021-2027?
The multiannual financial framework (MFF) is the EU's long-term budget. It sets the limits for EU spending – as a whole and also for different areas of activity – over a period of at least five years. Recent MFFs usually covered seven years.
Why do we need it?
The purpose of the MFF is to:
align EU spending with its political priorities
ensure EU budgetary discipline
make adoption of the annual EU budget easier
add predictability to EU finances
The MFF's long-term approach to funding helps make the EU's policies and programmes more effective. Potential co-financers and beneficiaries also gain from its predictability.
This proposal builds on the 2018 Commission's proposal and on the considerable progress that has already been made in the European Parliament and the Council. To ensure an effective implementation of the Recovery Plan, which reaches out to everybody in the EU and to our global partners, the Commission is mobilising a variety of instruments, organised around three pillars: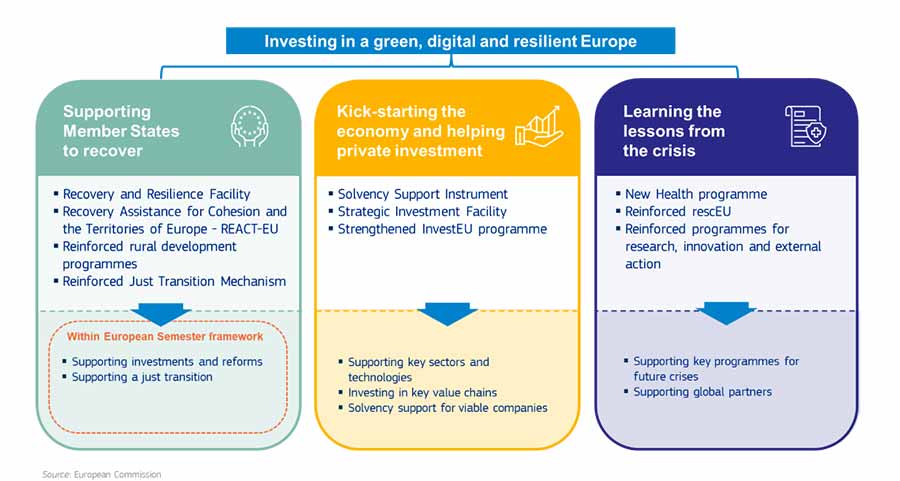 Who pays for the EU budget rebates and Next Generation EU?
The question of 'rebates', or revenue corrections, is one of the hot topics of the discussion about the next seven-year EU Multiannual Financial Framework (MFF). To finance all these proposals for Next Generation, the European Commission is proposing to issue bonds on international markets on behalf of the EU, with different maturities depending on the markets' potential for a total of EUR 750 billion. Funds raised from bonds are to be returned after 2027, by 2058 at the latest. For a maximum period of 30 years.
Bonds on international markets
To pay off its debt, the Commission announced a new EU financial instrument to create new own resources (plastic fees, expanding emissions trading to the maritime and aviation sector (around 10 billion annually), mechanism for adjusting CO2 emissions at the borders (between 5 and 14 billion) per year), payment from the single market (up to 10 billion per year), digital tax on enterprises with global annual turnover above EUR 750 million (1 billion 300 million per year). In total after conversion into 500 billion paid for 30 years (even if they grow interest rates) refinancing should be possible without increasing Member States' contributions.
Europe's moment in times of Coronavirus
The coronavirus has shaken Europe and the world to its core, testing healthcare and welfare systems. Covid-19 also tested our societies and economies and our way of living and working together. To protect lives and livelihoods, as well as to build a lasting and prosperous recovery, the European Commission is proposing to harness the full potential of the EU budget. Next Generation EU of €750 billion as well as targeted reinforcements to the long-term EU budget for 2021-2027 will bring the total financial firepower of the EU budget to €1.85 trillion.
The EU has already delivered a coordinated and powerful collective response to cushion the economic blow of the coronavirus crisis. We have relaxed our fiscal and state aid frameworks to give Member States room to act. We are using every available euro in the EU budget to support the healthcare sector, workers and businesses, and mobilising finance from the markets to help save jobs.
EU budget boosted by Next Generation EU is an emergency Recovery plan, to help repair the economic and social damage by Coronavirus pandemic.
EUdebates MFF EU budget and Next Generation EU.
Share this debate with your friends!
Follow #eudebates on Google News and on Facebook