Interreg helps regional and local governments across Europe to develop cross-border cooperation and support European Territorial Cooperation. EU aims to make sure that Interreg programmes all lead to an integrated and sustainable impact for people and place. This week we had a political agreement at the European Parliament for the post-2020 European Territorial Cooperation programmes "Interreg". This is the third file related to cohesion policy where trilogue negotiations are concluded pending the final approval of the legal texts by the European Parliament Plenary and the Council.
We are here at the heart of the European project.

Elisa Ferreira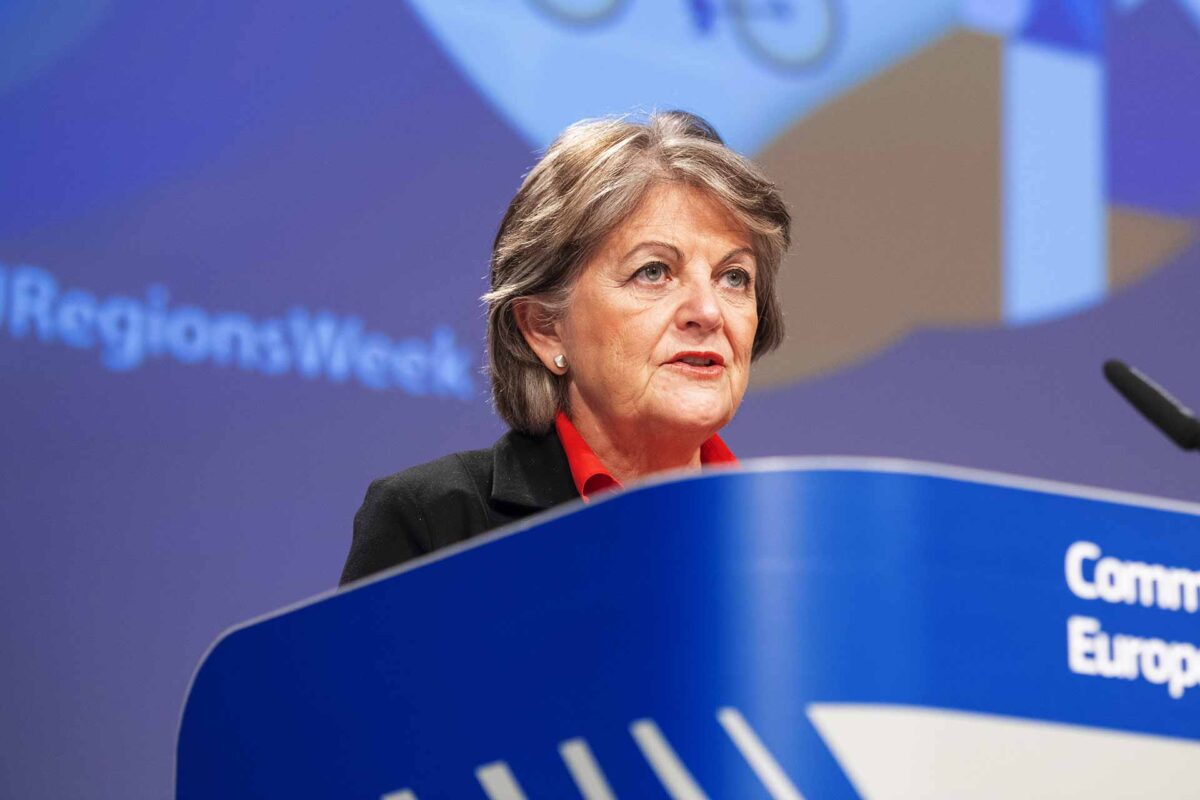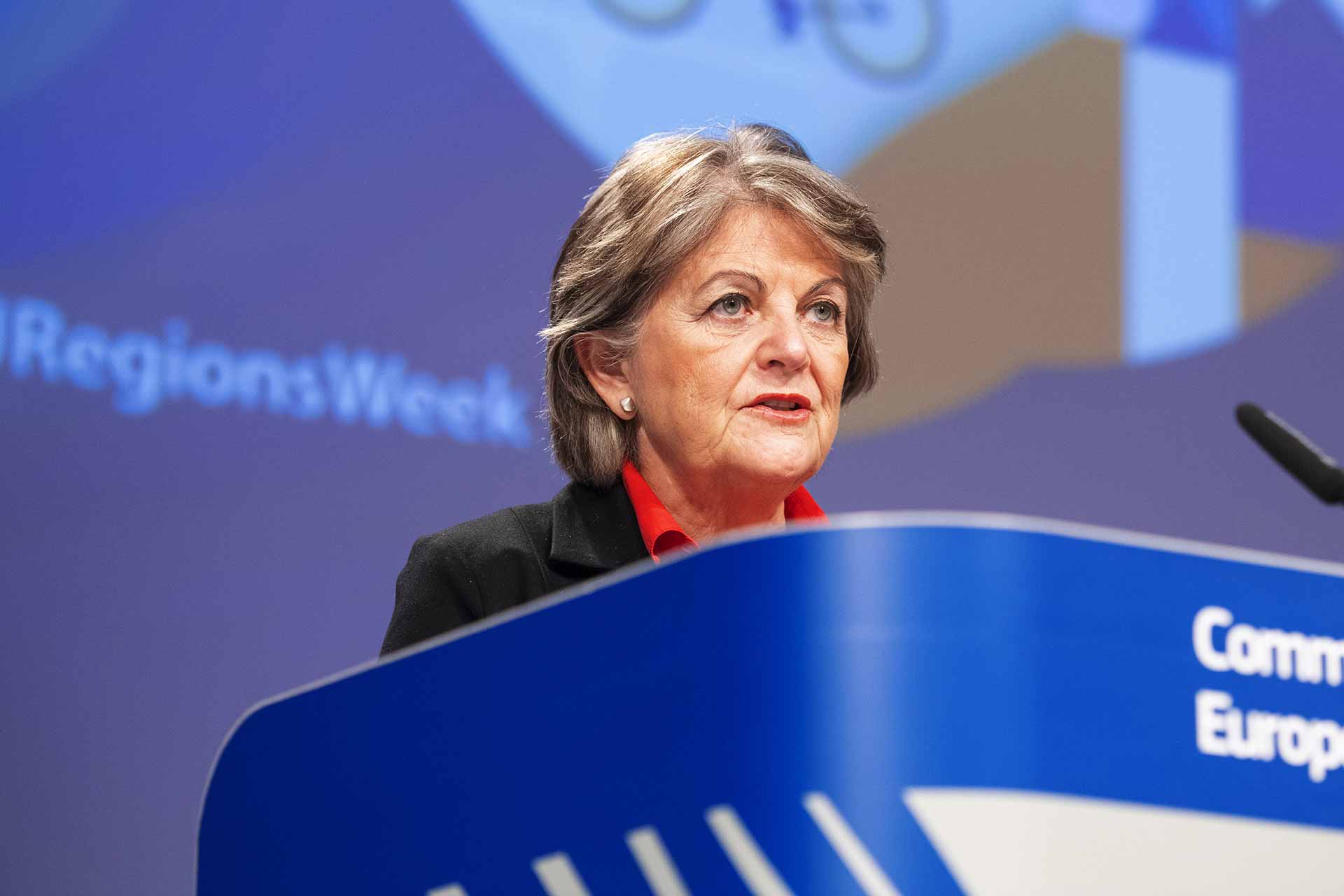 Commissioner for Cohesion and Reforms, Elisa Ferreira, said: "I welcome today's political agreement on the Interreg Regulation. This programme supports and facilitates territorial cooperation, with a view to overcoming formal and informal obstacles that prevent border regions from growing and developing to their full potential. It also facilitates cooperation of regions at external borders, addressing their specific development needs and contributing to a safer and more secure Europe".
With a budget of €8 050 million, the 6th generation of Interreg will support cooperation between regions, citizens and economic stakeholders over their respective land and maritime borders. The new legislation will also cover the cooperation between regions at transnational level in the framework of the Macro regional and Sea basin Strategies: Baltic, Ionian / Adriatic and Black seas, Danube and Alps.
Interreg Europe, Urbact, Interact and ESPON
For the first time, a specific allocation will be dedicated to strengthening the cooperation of outermost regions with their neighbouring environment, such as the Caribbean regions, to stimulate economic exchanges among regional partners and their mutual development. Interregional cooperation will also continue to promote exchange of expertise, good practices and capacity building through a dedicated set of programmes: Interreg Europe, Urbact, Interact and ESPON.
PEACE PLUS programme
Equally important, the PEACE PLUS programme will continue in the 2021-2027 programming period the work of the ERDF-funded PEACE programme in order to support peace and reconciliation between the border counties of Ireland and Northern Ireland, through North-South cooperation under the Good Friday Agreement that provides the bedrock of the peace process in Northern Ireland.
Moreover, territorial cooperation will be streamlined, benefiting in particular from the simplification measures agreed under the Common Provisions Regulation.
The main elements of today's compromise include:
The split of allocations for each specific strand:

€5 800 million for cross border cooperation
€1 467 million for transnational cooperation
€490 million for interregional cooperation
€280 million for outermost regions

A specific EU co-financing rate of 80%, increased to 85% for outermost regions, agreed upon in the Common Provisions Regulation.
Provisions on thematic concentration, including an obligation to support measures contributing to the achievement of the European Green Deal as well as measures falling under the European Social Fund Plus Regulation, between internal land borders. They also encourage new specific objectives under Interreg, aiming in particular to make Europe safer and more secure.
Flexibility provisions facilitating the support to small projects, including people-to-people actions.
A complete and flexible set of support to technical assistance, tailored to the needs of each type of programme.
Interreg – political agreement
Following the political agreement of 10 November 2020 between the European Parliament, EU Member States in the Council as well as the Commission on the next long-term EU budget and NextGenerationEU, the legal adoption of the Multiannual Financial Framework (MFF) Regulation, the NextGenerationEU regulation along with the amendment of the Own Resources Decision is now urgently needed. Once adopted, the EU's long-term budget, coupled with the NextGenerationEU initiative, which is a temporary instrument designed to drive the recovery of Europe, will be the largest stimulus package ever financed through the EU budget. A total of €1.8 trillion will help rebuild a post-coronavirus Europe. It will be a greener, more digital and more resilient Europe.
Interreg History
On 29 May 2018, the European Commission published a set of legislative proposals for EU cohesion policy post-2020, including a proposal for a Regulation on the post-2020 European Territorial Cooperation programmes (better known as "Interreg"). Interreg is one of the key instruments of the EU supporting cooperation across borders through project funding. Its aim is to jointly tackle common challenges and find shared solutions in fields such as health, environment, research, education, transport, sustainable energy and more.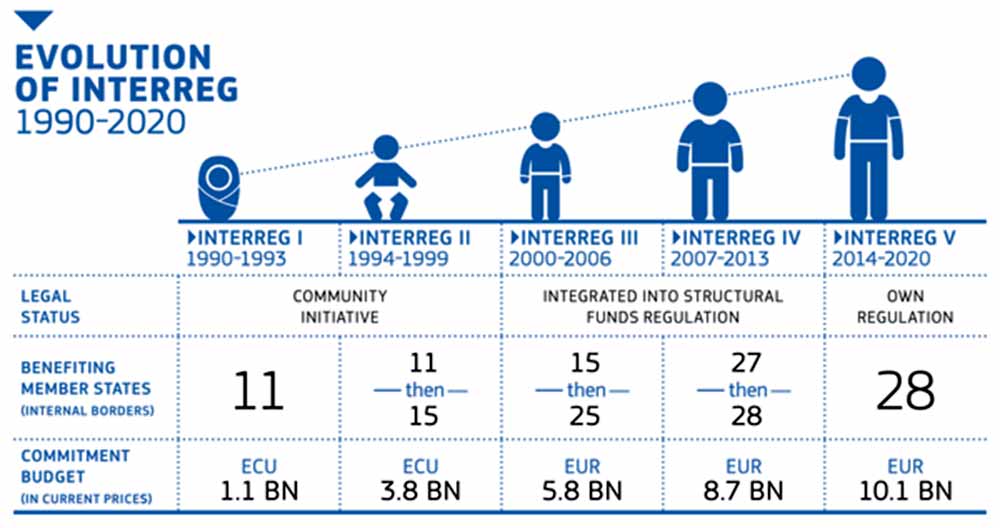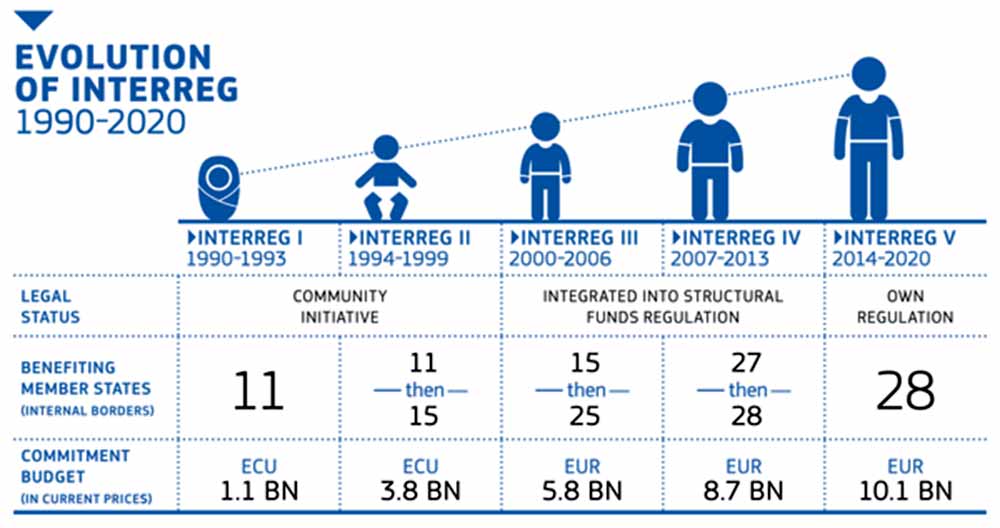 Interreg 30 Years
Interreg is the EU's flagship scheme for cooperation across borders at regional and national level, to the benefit of all EU citizens. Launched in 1990, it has proven that borders are not barriers and has brought Europeans closer together by helping to tackle common challenges and creating new opportunities for cooperation across borders.
Interreg is about cooperation between communities, regions and countries in the EU and its immediate neighbours with:
60 cross-border programmes improving citizens' lives by giving them more and better opportunities and access to services across internal borders of the EU.
4 interregional cooperation programmes that foster capacity building and cooperation between urban areas and regions, across the European continent;
15 transnational cooperation programmes to tackle common challenges and share good practices among countries in the same geographical area, in Europe and beyond.
10 cooperation programmes with accession countries (Interreg Instrument for Pre-Accession Assistance (IPA) Cross-Border Programmes),
15 cooperation programmes between EU and neighbouring countries sharing a land border or sea crossing, (Interreg European Neighbourhood Instrument Cross-Border (ENI CBC) Programmes).
Among the above programs, 6 Interreg programs involve the EU outermost regions with their neighborhood
Interreg : European Territorial Co-operation
European Territorial Cooperation (ETC), better known as Interreg, is one of the two goals of cohesion policy and provides a framework for the implementation of joint actions and policy exchanges between national, regional and local actors from different Member States. The overarching objective of European Territorial Cooperation (ETC) is to promote a harmonious economic, social and territorial development of the Union as a whole. Interreg is built around three strands of cooperation: cross-border (Interreg A), transnational (Interreg B) and interregional (Interreg C).
Five programming periods of Interreg have succeeded each other:
INTERREG I (1990-1993)
INTERREG II (1994-1999)
INTERREG III (2000-2006)
INTERREG IV (2007-2013)
INTERREG V (2014-2020)
In 1990, Interreg was developed as a Community Initiative in with a budget of just EUR 1 billion covering exclusively cross-border cooperation. Later, Interreg has been extended to transnational and interregional cooperation. For 2014-2020 European territorial cooperation is one of the two goals of Cohesion Policy besides investment for Growth and Job.
The 25th anniversary of Interreg has been celebrated in 2015 with a variety of events around Europe. Over the years, Interreg has become the key instrument of the European Union to support cooperation between partners across borders. The aim: to tackle common challenges together and find shared solutions – whether in the field of health, research and education, transport or sustainable energy.
Share this debate with your friends!
Follow #eudebates on Google News and on Facebook