An Erasmus placement is much more than just a break in another country. For many students it is a positive, life-changing experience that equips them with new skills that improve their self-confidence, ability to make decisive decisions and feel comfortable with themselves. In the time of Coronavirus, the Covic-19 pandemic has affected the 170,000 young people involved in Erasmus+ or the European Solidarity Corps.
170K young Europeans
Education has been hard hit by the Covid-19 crisis. Travel restrictions and the closing of universities mean participants in cross-border mobility programmes, such as the Erasmus+ student exchange and the European Solidarity Corps, are facing challenges. Currently 165,000 young people across Europe are on an Erasmus exchange and 5,000 more are working in volunteering projects.
Erasmus in the time of Coronavirus.
Covid-19 affects Education and Erasmus+ Students
Erasmus students during Covid-19
25% of student exchanges were cancelled due to Covid-19
37.5% of students experienced at least one major problem related to their exchange (for example: couldn't go home, accommodation problems)
Half of the students whose programme continued have moved to online classes
34% have moved to partial online offers or partially postponed classes.
We have a duty to make sure that those who signed up to our programmes get the help and the support they need. The class of 2020 needs us.
Sabine Verheyen, EU Parliament Head of Culture and Education Committee
To help young people who are volunteering or taking part in Erasmus+, as much as possible, the European Commission has said it will make the programmes as flexible as legally possible.
It has recommended that the national agencies, responsible for the management of study exchanges, invoke "force majeure", which would allow them to assess the possibility of approving additional costs up to a maximum grant amount and to postpone planned activities for 12 months. Parliament's culture and education committee has called on the Commission to do everything possible to provide support, clear information and reassurance for participants.
In a letter to Mariya Gabriel, the commissioner responsible for youth and education on 15 April, MEPs ask the Commission to ensure that:
Maximum flexibility, in particular to help those who have had to return to their home countries for safety reasons
All exceptional costs in connection with Covid-19 are reimbursed
Exchange students and participants of the Solidarity Corps programme retain their status
Exchange students do not lose the academic year and can obtain the ECTS credits through remote study arrangements.
Created in 2018 to replace the European Voluntary Service
Aims to give young people the opportunity to volunteer or work on projects in their country or abroad
Aims to help vulnerable communities and people across Europe by bringing together young people who want to build a more inclusive society.
The Erasmus programme
Started as a student exchange programme in 1987, but since 2014 also offers opportunities for teachers, trainees and volunteers of all ages.
Currently covers 33 countries (all 27 EU countries, plus UK, Turkey, North Macedonia, Norway, Iceland and Liechtenstein) and is open to partner countries across the world. More than nine million people have taken part in the Erasmus+ programme over the last 30 years and nearly 800,000 people benefited from the programme in 2017 alone.
Requirements to join the Erasmus Programme
The Erasmus Programme (European Community Action Scheme for the Mobility of University Students) is currently open to member states of the European Union, EU candidate countries, and EFTA/EEA members. If you participate in the Erasmus Programme, you do not pay any university fees in the hosting or partner university where you choose to study.
European Credit Transfer System (ECTS)
In addition, you will be awarded a grant to help subsidize the costs of your stay abroad. All courses abroad are counted toward your degree in your home country. These credits are typically awarded based on the European Credit Transfer System (ECTS). This is a standardized system used to compare the study of students across the European Union. 60 ECTS credits normally correspond to one year of study.
In order to participate in the Erasmus Programme, you must apply. Places are allocated by the Erasmus Coordinators in each subject area. Once you have been allocated an Erasmus place, the Erasmus International Office will nominate you with your chosen host institution. You must then follow your host university's admission process and follow instructions by your host university.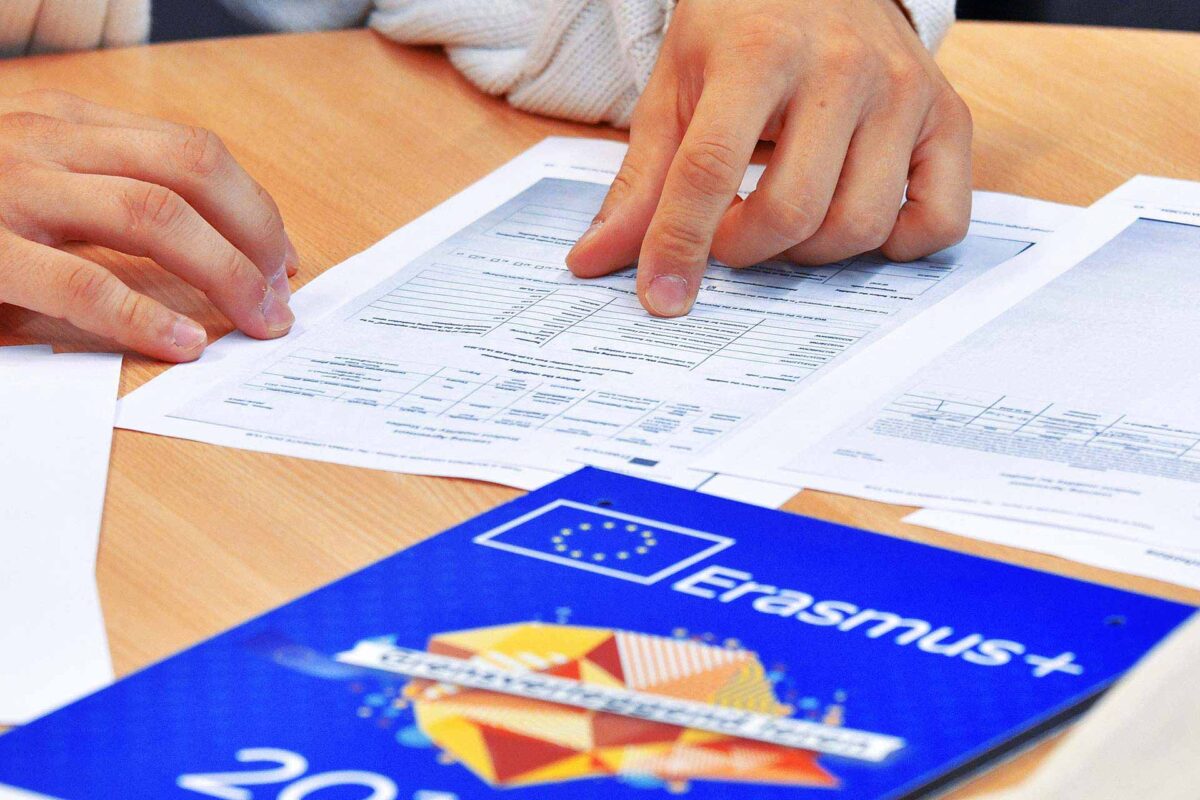 Who is Erasmus for?
There are different Erasmus programmes for different groups. Opportunities exist for the following target groups:
Students at institutions of higher learning. Exchange programmes exist for students enrolled at institutions of higher learning. Opportunities exist for undergraduate and graduate students. In addition to studying abroad, students may also use Erasmus grants to participate in business traineeships.
Staff at institutions of higher learning. Exchange programmes exist for staff members at institutions of higher learning. This enables staff to teach in another country for a period of time or participate in training in another country. Staff may also use funding to attend workshops organized by businesses.
Private companies. Exchange programmes also exist for private companies, allowing them to work with institutions to share knowledge and undertake joint projects.
Students outside of Europe. Erasmus opportunities do exist for students outside of Europe. The Erasmus Mundus programme aims to globalize European education and is open to non-Europeans. The programme specifically supports joint master's courses and joint doctorates between institutions in Europe and institutions elsewhere in the world.
Are you eligible?
In order to participate in the Erasmus Programme, you must be registered at an institution of higher education. Your enrollment at this institution must lead to a recognized degree or other recognized tertiary-level qualification (including a master's degree or doctorate). The institution must be a holder of the Erasmus Charter for Higher Education. You must meet all applicable language requirements and must be accepted by the host university.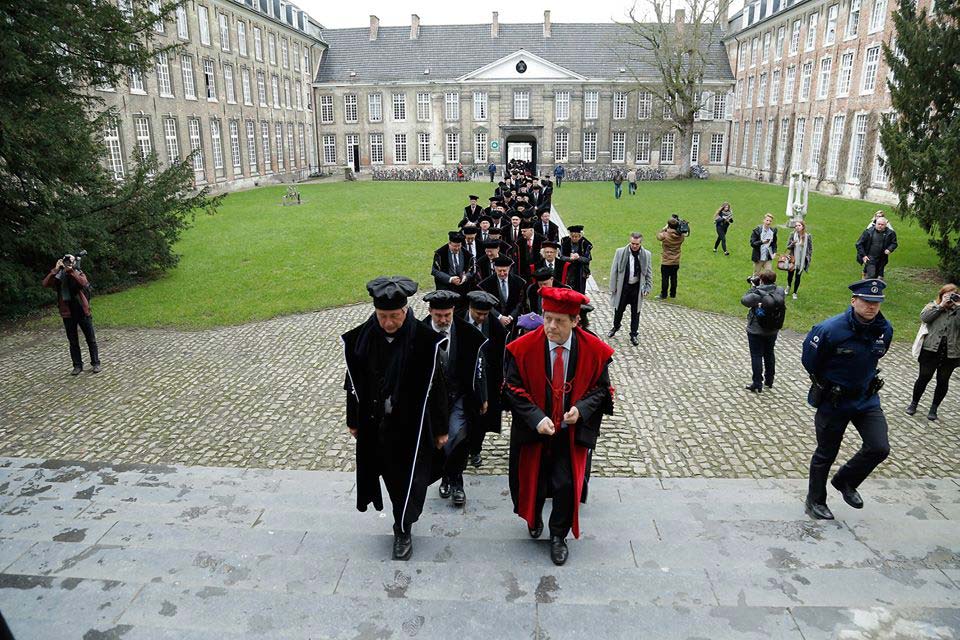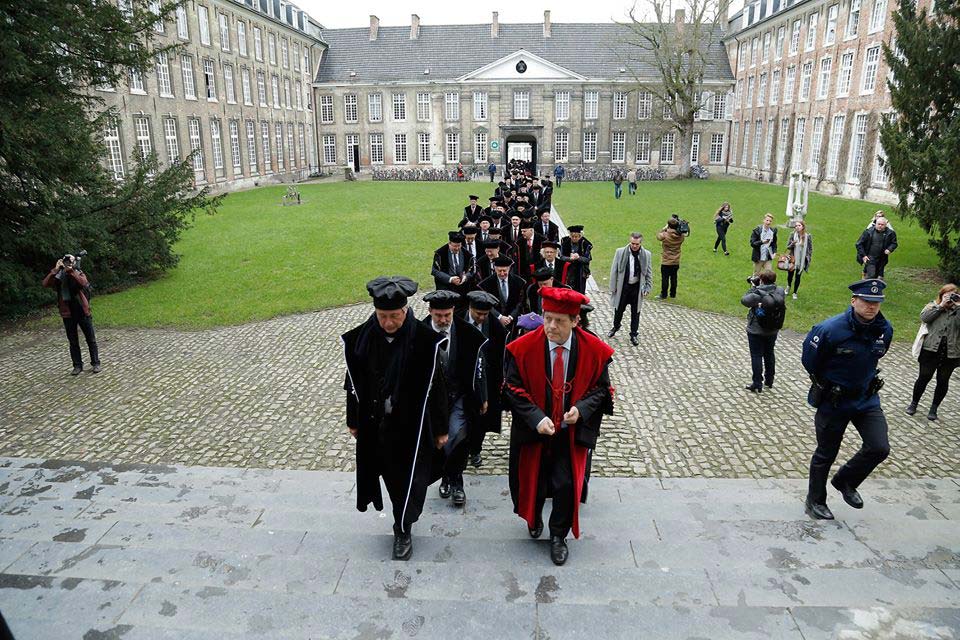 What about language requirements?
Some exchanges do offer courses in English. This depends on the exchange programme as well as the host country. For example, instruction for English Literature exchange programmes is always in English. Universities in Scandinavia, Belgium, the Netherlands, and Czech Republic may also offer courses in English.
At the majority of universities, courses will be in the native language. That means that you will have to follow lectures, write essays, and take exams in the language of instruction. If you are considering an Erasmus programme that is not in English, you need one of the following:
Advanced Higher or 'A' level certificate in that language
Other qualification demonstrating a minimum of level B2
Experience of formal study in that language
A minimum of one year's university-level study (as a non-beginner)
If you do not meet at least one of the criteria outlined above, you will take a language test. You will need to achieve at least a level B2 before participating in the exchange programme.
In some cases, the host university may offer language classes. These language classes may even be subsidized or free and can be an excellent way for you to improve your language skills before beginning the semester. However, the specifics of these language classes do vary between countries and host institutions. You will need to check with your host university for more information.
Erasmus and COVID: Is the EU's Erasmus program under threat?
Share this debate with your friends!
Follow #eudebates on Google News and on Facebook