You want to know which role you can play in the European Union? How you can participate to the political process? And why it is important to vote in May? This conference could bring you a lot of answers. YOUropean conference will receive a panel of guests to whom you will have the opportunity to ask your questions.
Useful information:
– Where? European Parliament in Brussels
– When? 28th of March at 2.30 p.m.
– Free? Yes!
YOUropean week is a simulation in English of the European Parliament organised by students from the Uclouvain in Belgium. The YOUropean week will also be the perfect occasion for participants to visit the European institutions based in Brussels.
Partners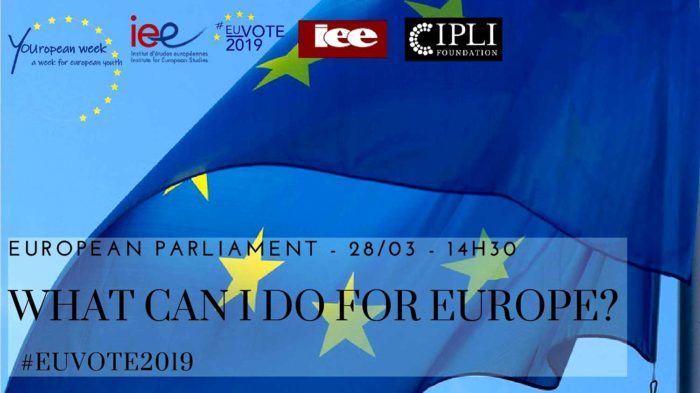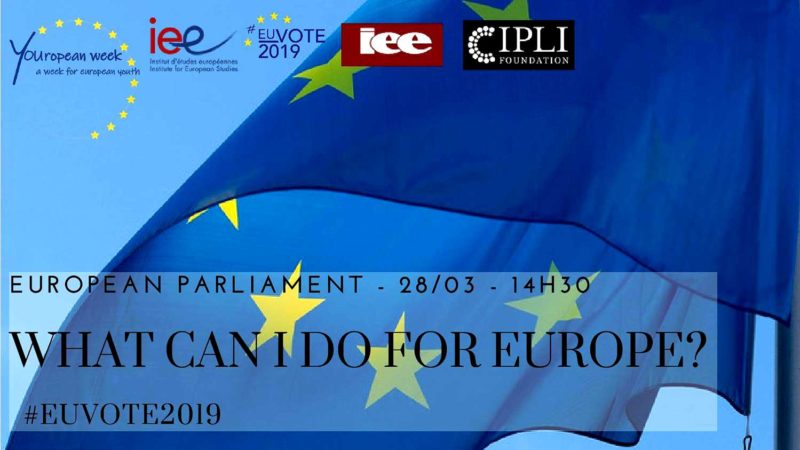 IPLI Foundation
The IPLI Foundation is a philanthropic organization dedicated to the mission of supporting academic and applied research initiatives aimed at analyzing ongoing development and multi-dimensional human security public policy challenges in Europe, the Mediterranean region and Africa.
European studies institute of UCLouvain
The Interfaculties School of European Studies of the Catholic University of Louvain was founded in 1967. Resolutely interdisciplinary, its courses provide specialized knowledge of the European integration process from a legal, political, economic and historical point of view.
​For nearly 40 years, its graduates find employment in the field of European public affairs or professions with European policies and rights: european civil servants, parliamentary assistants, project managers for NGOs, consultants, political parties
Institute for European Studies Saint-Louis – Bruxelles
Since its foundation in 2007, the Institute for European Studies at Université Saint-Louis – Bruxelles has continously developped its academic and research activities.
The Master in European Studies aims to prepare students for positions where this European dimension is important.
Share this debate with your friends!
Follow #eudebates on Google News and on Facebook