Network expansion to improve access to the Epic high-speed broadband network in Cyprus gets EUR 19 million from European Investment Bank. The new investment will support installation of 1,600km of fibre network as part of the roll-out by Epic of a Very High Capacity broadband network in Cyprus. The Fiber to the Home (FTTH) technology will allow access to Gigabit digital services and connect both towns and rural areas.
The first ever EIB support for Epic Ltd. was formally agreed at by Thanos Chronopoulos, CEO of Epic, Martin Peronnet, CEO of parent company Monaco Telecom and Lilyana Pavlova, EIB Vice President responsible for lending operations in Cyprus. Constantinos Petrides, Minister of Finance and EIB Governor, and Kyriacos Kokkinos, Deputy Minister of Research, Innovation and Digital Policy attended the virtual announcement.
Epic high-speed Fiber: A major enabler for future digital services
"Advanced networks are one of the most fundamental blocks of the EU's digital transformation and an essential pillar of the recovery, at national and European level. The timely deployment of fibre and 5G networks will create significant economic opportunities for the years to come, as a crucial asset for competitiveness and sustainability and a major enabler for future digital services. In this regard, I would like to thank EIB but also to congratulate both EIB and Epic for jointly engaging in this highly important initiative aimed at boosting high-capacity broadband connectivity throughout Cyprus. The long-standing engagement of the European Investment Bank in Cyprus has been and will continue to be instrumental in fostering sustainable and inclusive growth, creating an enabling environment that accelerates a successful green and digital transition," Deputy Minister of Research, Innovation and Digital Policy, Kyriacos Kokkinos.
"We see ourselves as catalysts for change and growth, our FTTH project is set to radically reshape the digital experience of the Cypriot households and enterprises and accelerate economic growth by providing new opportunities for innovation and productivity. Our ambition is to introduce and lead Cyprus to the gigabit era by providing unparalleled fibre connectivity speeds at a truly affordable value in order to expedite adoption and meet the present and future digital needs of our customers in the modern era. The new EUR 19 million long-term EIB financing will allow Epic to speed up network expansion and transform broadband services in Cyprus," said Thanos Chronopoulos, Chief Executive Officer of Epic Ltd.
Investment to improve broadband speeds – Epic high-speed Fiber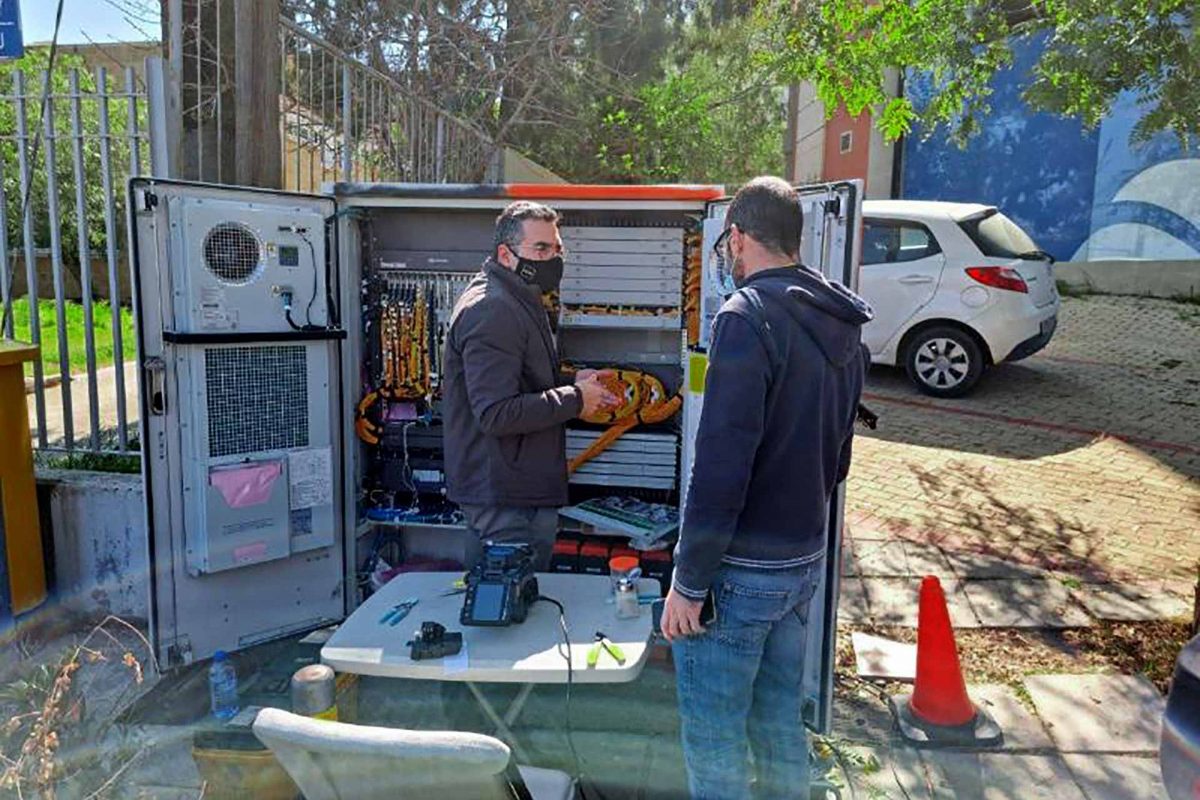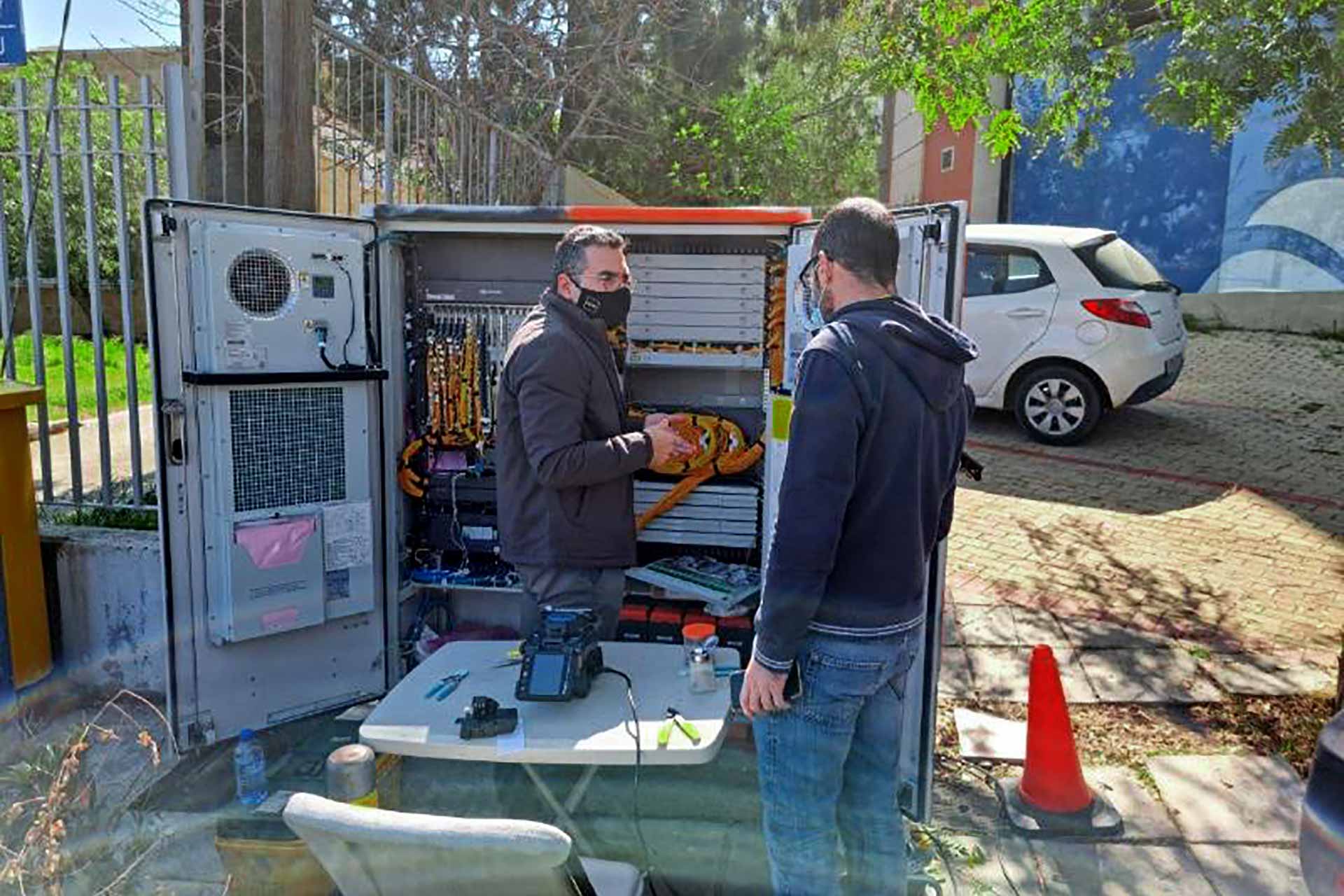 "Investment to improve broadband speeds is essential for competitiveness, business services and social life. Across Europe COVID-19 travel restrictions, working from home and lockdowns have highlighted the need to scale up network investment and unlock digital innovation. The first ever EIB support for Epic will ensure that Cyprus is better connected in the years to come." said Martin Peronnet, Chief Executive Officer of Monaco Telecom, parent company of Epic Ltd.
The new investment will also help to improve ultrafast broadband access, which currently lags behind the EU average.
"The European Investment Bank recognises the importance of Epic's long term investment for Cyprus as a knowledge economy, to strengthen business connectivity and competitiveness, and to allow households to benefit from next generation broadband services. The EIB is pleased to provide EUR 19 million in long-term financing to Epic that will improve the productivity of the entire economy," said Lilyana Pavlova, EIB Vice President.
The new EIB backed investment, supported by the European Fund for Strategic Investments, will allow EPIC Fiber to the Home customers to benefit from 1 Gbps download speeds and better access to digital services.
Building on EIB support for transformational telecom investment
Over the last five years the European Investment Bank has provided EUR 11.7 billion for telecom and broadband network investment around the world.
This has supported investment by leading telecom operators including Deutsche Telekom, Telefonica, Iliad, Orange, Magyar Telecom and Eutelsat, as well as construction of submarine communications cables to Africa, roll-out of national broadband networks and development of 5G mobile infrastructure.
eudebates Epic investment in high-speed Fiber
Share this debate with your friends!
Follow #eudebates on Google News and on Facebook