To move the EU forward, isolationism, protectionism and nationalism are not a solution, Peter Pellegrini mentioned on the Future of Europe debate. United, prosperous and secure, globally relevant, honest to its citizens and caring about their future, is his "vision of an attractive Union that EU citizens can trust and support."
Slovak Prime Minister Peter Pellegrini debated the future of Europe with MEPs in Strasbourg on Tuesday 12 March 2019 to ensure it delivers on citizens' expectations. This was the eighteenth in a series of debates between MEPs and EU heads of state or government.
My government is pro-European and committed to NATO
The EU can no longer be trapped in the status quo, but needs an EU-wide debate on its strategy and aspirations for the middle of the century, Mr Pellegrini said, after he was welcomed in the chamber by EP President Antonio Tajani.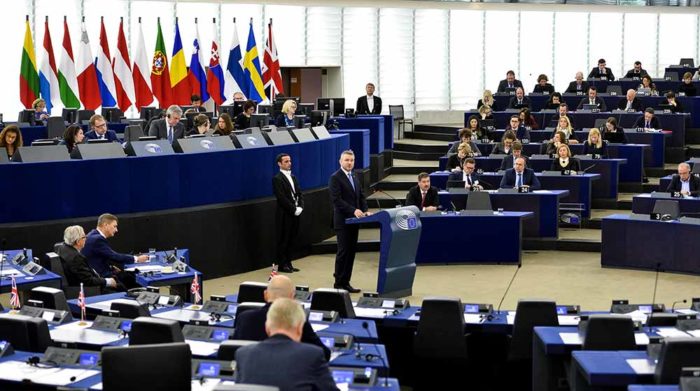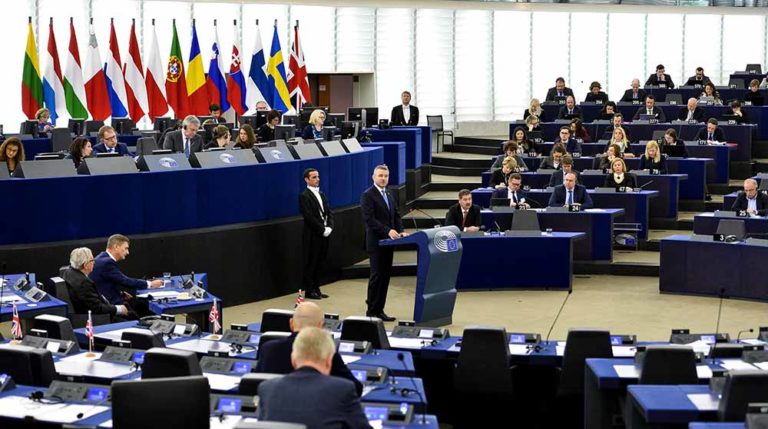 Visegrad Group
Mr Pellegrini praised regional political cooperation, such as the one of the Visegrad Group, as "the essence of EU success". "We need to communicate, try to understand each other and perhaps go the extra mile on both sides", he said, insisting that disputes should be solved through dialogue.
Slovak membership of the EU was a "successful story", said Pellegrini, pointing out that the accession process had required significant structural changes to reduce unemployment and build democratic institutions.
Future challenges and the way ahead
The biggest challenges the EU is currently facing are, among others, climate change, a new wave of technological revolution, growing social differences and regional socio-economic disparities, but also "growing Russian and Chinese aspirations, which require a strong and united EU response", the Slovak Prime Minister said.
Mr Pellegrini supported the idea of a European minimum wage and setting up a European Labour Authority, which Slovakia would like to host. The EU, he insisted, must stay at the forefront of technological progress and innovation. He defended cohesion policy, which "helps rich and poor regions to converge" and insisted that the EU should first set its policy goals and only then discuss the next EU long-term budget.
We cannot be credible and successful in achieving our ideals if we do not overcome the last leftovers of the former East-West divide. We have to get rid of the stereotypes through which we perceive our differences.
Peter Pellegrini, Prime Minister of Slovakia
EU elections
With the EU elections quickly approaching, "we need to mobilise our forces" and "fight against fake news, hybrid threats and cyber propaganda. Make people feel the urgency. Make them understand that the elections matter", he concluded.
WHO is WHO
Peter Pellegrini is the Prime Minister of Slovakia, having taken office on 22 March 2018. He has also previously served in many government positions in Slovakia, most recently as Deputy Prime Minister for Investments and Informatization. Between 2006 and 2012 he was a member of the National Council of Slovakia. He then became State Secretary for Finance, he served in this position until his appointment as Minister for Education, Science, Research and Sport on 3 July 2014. He was Speaker of the National Council between 25 November 2014 and 23 March 2016. After his stint as speaker, he became Deputy Prime Minister for Investments.
Debating the future of Europe!
#FutureofEurope

EU Debates!
Your opinion counts!
Share this debate with your friends!
Follow #eudebates on Google News and on Facebook