Like him or not, hate him or love him, Donald Trump has shown a great deal in his time on the political stage ahead of 2020 US Presidential election. People love to criticize their leaders, whether elected officials or their bosses.
Trump lessons ahead of US Presidential election
Lesson No. 1: Disdain for tradition
Trump has shown us that the precedents and traditions surrounding the office of the presidency, and the competition to attain that office, are not enough to bring about respect and compliance by the occupant of the White House.
President Trump will not unveil Barack Obama's new portrait in the White House. For the first time in decades, the former and sitting presidents will not meet for the debut of the official artwork.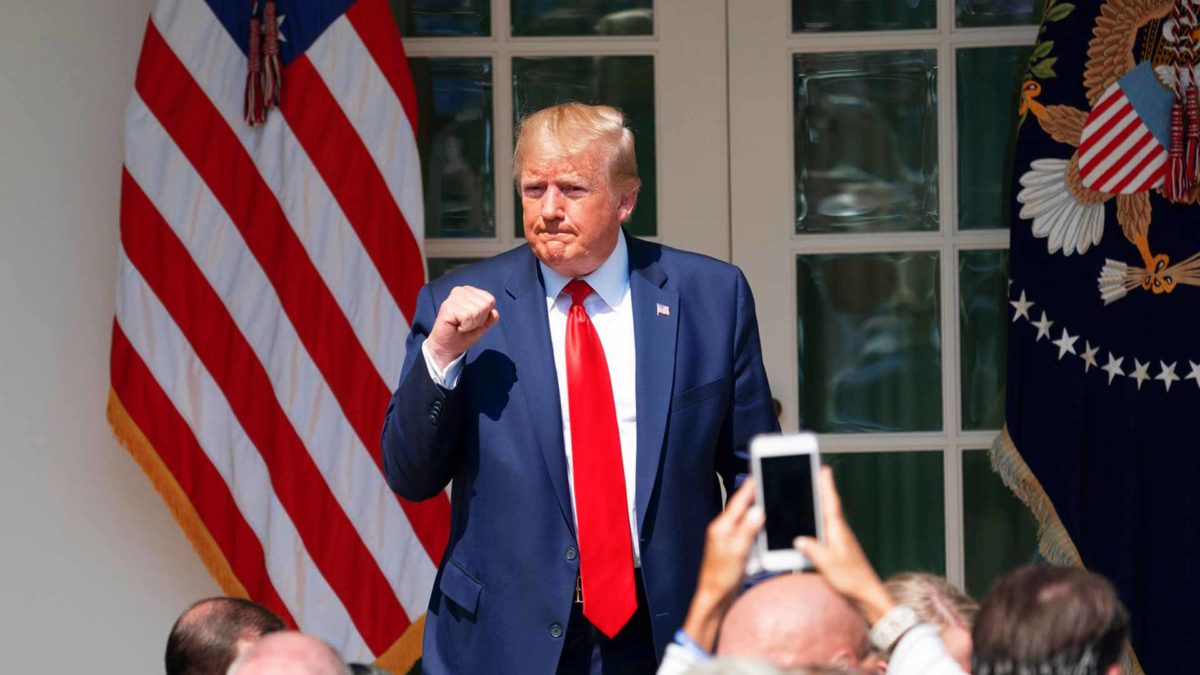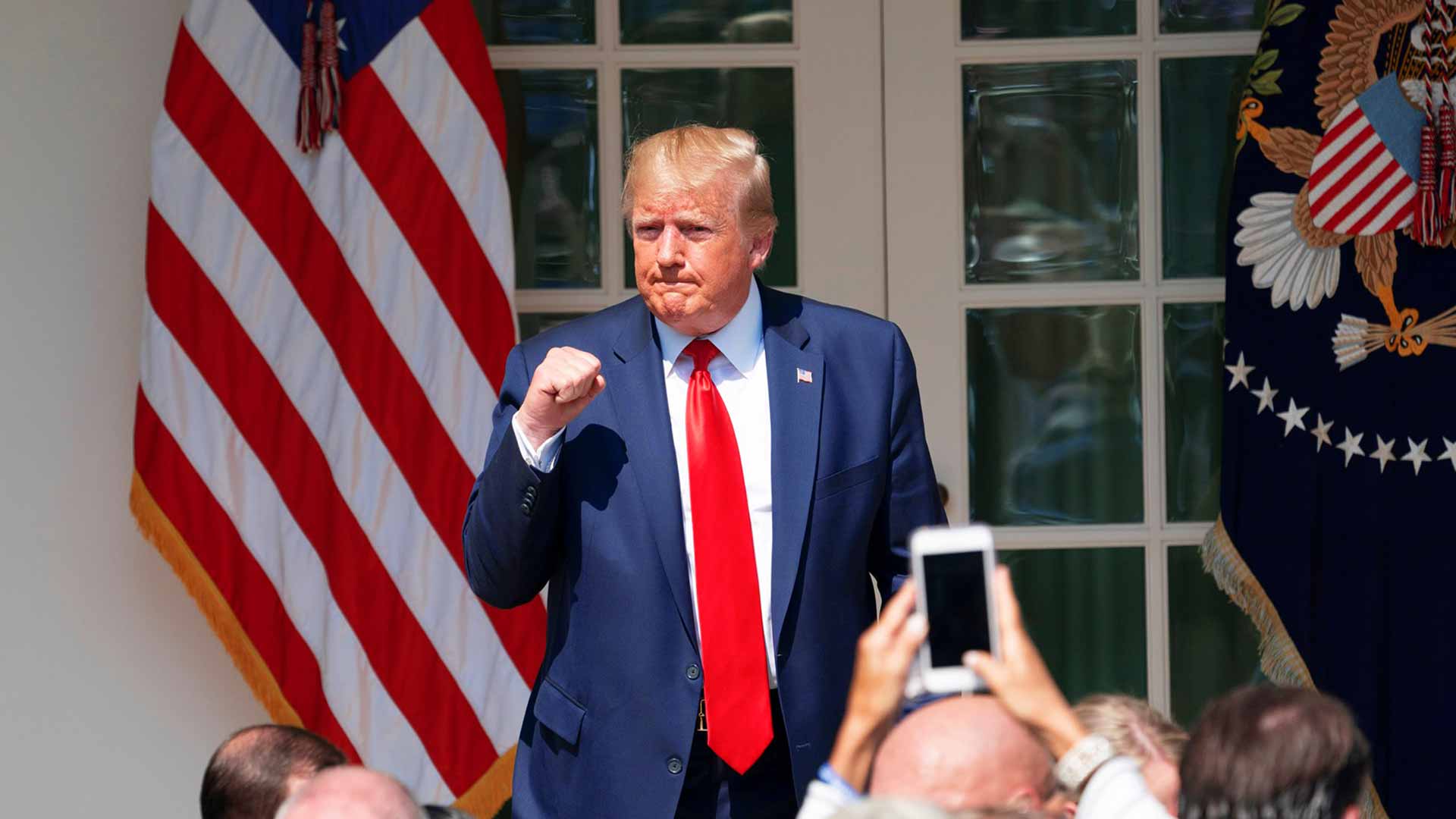 Lesson No. 2: Trade wars and protectionism don't really work
The world's two largest economies have been locked in a bitter trade battle. The dispute has seen the US and China impose tariffs on hundreds of billions of dollars worth of one another's goods.
US President Donald Trump has long accused China of unfair trading practices and intellectual property theft. In China, there is a perception that America is trying to curb its rise as a global economic power.
Lesson No. 3: "Fake news" come from Russia
Trump has offered us many lessons on Russia, from its twitter posts to its social media techniques. Fake News concept is a core one in Russia while propaganda serves politics for years. Also Twitter has been the US President's tool for provocative posts on social media campaigns and political online debates.
The dynamics and influence of fake news on Twitter remains to be clarified ahead of 2020 US Presidential election.
Lesson No. 4: Decision Making and Self-sabotage
Leaders make decisions all day, every day, and along the way they self-sabotage. Like everyone, they make mistakes they could have avoided by using better decision-making processes. Like everyone, President Trump's mistakes occur for countless reasons.
Former President Mr. Obama criticized the response to the coronavirus. In a virtual graduation speech, Mr. Obama said the pandemic has exposed a lack of leadership in the U.S. Ed O'Keefe reports.
Trump Responds To Obama criticism
'He Was An Incompetent President'
Lesson No. 5: Trump blew up norms for Presidential Debates traditions
One of the hallmarks of President Trump's 2016 campaign was his norm-breaking debate style. These were the techniques he used and it actually affected the 2016 US Presidential election.
Democratic presidential hopefuls face the daunting task of vying for attention in a series of debates including 20 candidates. Republicans had a similar problem in 2016 US Presidential election.
"I look very much forward to debating whoever the lucky person is who stumbles across the finish line in the little watched Do Nothing Democrat Debates," Trump tweeted a few months ago. "My record is so good on the Economy and all else, including debating, that perhaps I would consider more than 3 debates."
Polls now show Biden defeating Trump in the 2020 election. US Presidential election will be held in November 2020 and results will surprise 100% both candidates. Trump will do whatever he thinks it will take to remain in office. Now, as president, Trump has real power at his disposal.
Donald Trump – 45th U.S. President
Will Trump lose popular vote in 2020, according to a new national poll? A new election model forecasts President Donald Trump will lose the popular vote in November. A similar survey in April had Biden ahead by 8 points, as a result of the economic suffering from Coronavirus.
Due to the Covid-19 pandemic we have to mention that it is too early! It is easy to forget that the 2020 US election is just six months away.
The 2020 United States elections will be held on the 3 November, 2020.
Voters are set to head to the polls on the day to select the next president. US citizens will either decide to re-elect the current president Donald Trump and his vice-president Mike Pence or a new candidate.
When and where are the general election presidential debates?
Sept. 29 at the University of Notre Dame in South Bend, Ind.
Oct. 15 at the University of Michigan in Ann Arbor, Mich.
Oct. 22 at Belmont University in Nashville, Tenn.
When and where is the general election vice presidential debate?
Oct. 7 at the University of Utah in Salt Lake City, Utah
US Debates and many lessons to learn
While waiting for 2020 United States Presidential election results, Trump has shown us new ways of politics and many lessons to learn.
Share this debate with your friends!
Follow #eudebates on Google News and on Facebook