Promoting gender equality, equal economic independence for women and men and closing the gender pay gap are goals for the EU. Advancing gender balance has increasingly been in the focus of attention for European policy makers. Achieving gender equality and the empowerment of all women and girls are also among the UN Sustainable Development Goals.
Realising these ambitions is indispensable to foster sustained, inclusive and sustainable economic growth. However, while significant progress was made, inequalities persist. It is vital to further explore how to promote more equality between genders. Also to find out in what ways these endeavours could stimulate economic prosperity in Europe.
Gender equality in TOP positions
The European Commission is now led by a woman, Ursula von der Leyen. President von der Leyen almost managed to achieve a gender-balanced College of Commissioners – #vdLCommission. According to the World Economic Forum's Global Gender Gap Report 2020 found that women occupy just 25% of parliamentary positions around the world and only 21% at a ministerial level. The most worrying gender gap is in economic participation. Only 55% of women engaged in the labour market, compared to 78% of men.
On the other hand, a record number of women were elected to the European Parliament in 2019. 40 percent marks a new record for Members of the European Parliament. Gender inequality in finance and economics presents another gender gap of life, even if women hold the Top Finance positions.
Christine Lagarde first woman ECB President
Christine Lagarde, French lawyer and politician was the first woman to serve as France's finance minister (2007-11), as the managing director of the International Monetary Fund (IMF; 2011-19), and as president of the European Central Bank (2019).
In November 2019, Lagarde became the first woman to head the European Central Bank. Christine Lagarde manages Europe's single currency and monetary policy in the 19-nation Eurozone. She was previously the first woman to run the International Monetary Fund. IMF is the 190-country organization that ensures the stability of the international monetary system.
There are too few women in economics and central banking, but it doesn't have to be that way. I encourage all of us to step up to the challenge and support women in these fields. We can all help.

Christine Lagarde, European Central Bank President
The EU Council has also today the youngest female Prime Minister in the world. Finland anoints Sanna Marin as world's youngest serving Prime Minister. At 35, she is the world's fourth-youngest serving state leader, the youngest female state leader, and Finland's youngest-ever Prime Minister.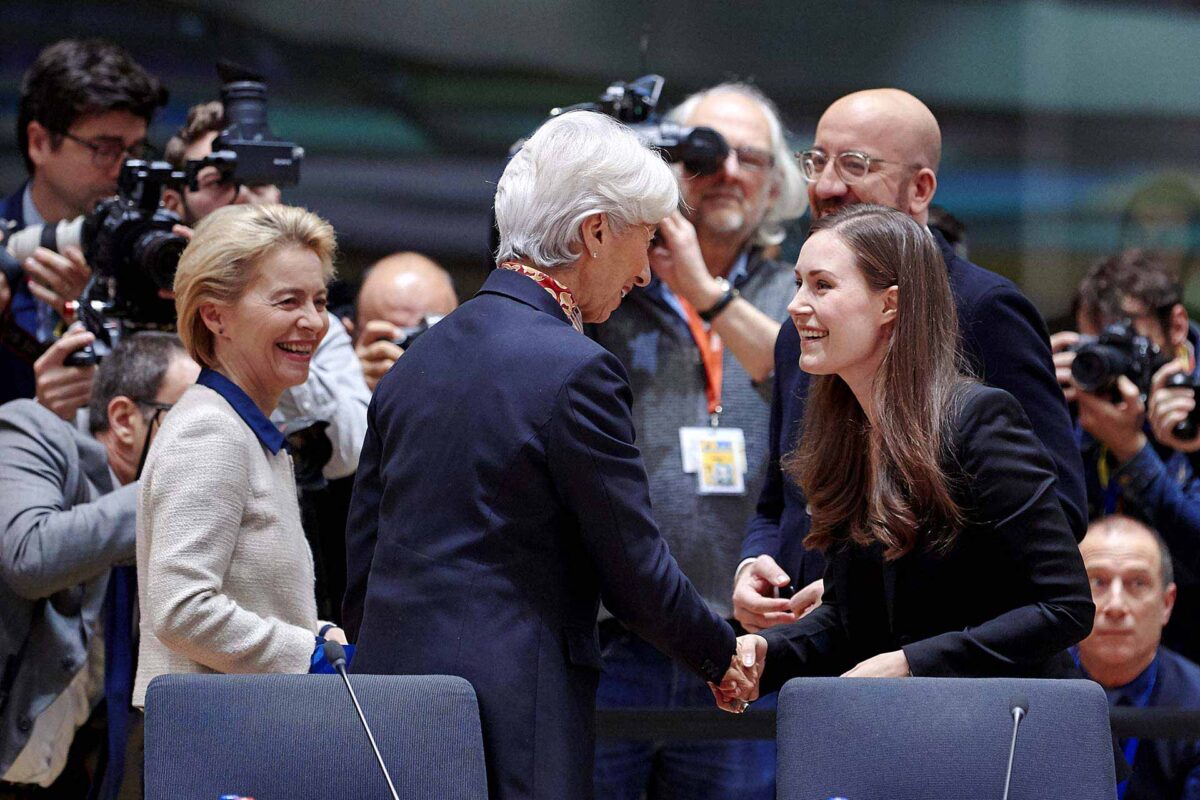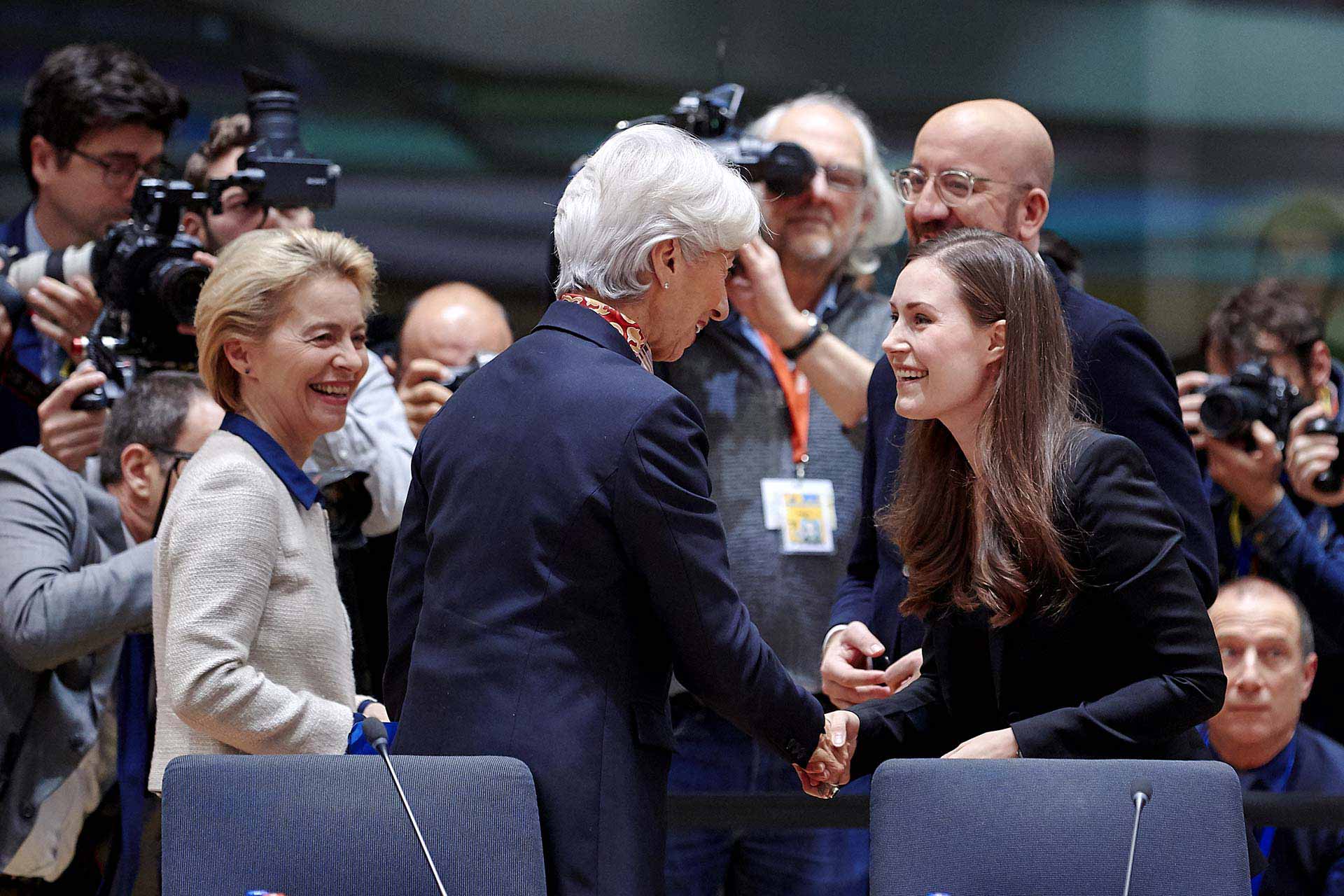 Next year, the three most powerful positions in Finance will be held by Women
In 2021, the top three positions in global finance will be held by women, contributing to reach gender equity, shatter the glass ceiling, and encourage the economic empowerment of women.
Janet Yellen, the former first female leader of the US Federal Reserve, who will become the next United States Treasury Secretary, joins the president of the European Central Bank Christine Lagarde and the managing director of the International Monetary Fund (IMF) Kristalina Georgieva in this top three.
The IMF has found that the positive economic effects of greater gender equity cover several crucial dimensions of an economy's performance," says Lagarde. "It can boost growth, reduce income inequality, help economies diversify their exports, and partly mitigate the economic effects of demographic change. Therefore, even besides the obvious moral and social dimensions, empowering women is an economic 'no-brainer'.
Gender equality for an inclusive, prosperous Europe
As a higher proportion of women work informally and in more vulnerable sectors, their job loss rate is 1.8 times greater than that of men. The poverty rate among women could go up by 9.1 percent as a result of this pandemic; therefore addressing women's needs must be at the heart of our recovery efforts, according to EPP Group Spokeswoman on Women's Rights, Frances Fitzgerald MEP.
"Women continue to be under-represented in senior positions, despite the fact that they account for nearly half of the workforce and more than half of university graduates in the EU. Indeed, despite often-higher qualifications, women are more likely to work part-time. Combining work and family life poses many challenges and women in particular seek to adjust their careers due to family life and care responsibilities."
The importance of education, training and lifelong learning for enhancing equal opportunities have key roles for gender equality. EPP Group shows a particular focus on digital skills, science, technology, Artificial Intelligence, engineering and mathematics. Women's creativity and entrepreneurial potential remains an untapped source of economic growth and jobs. Female entrepreneurship and access to finance could be advanced through EU funding and supported by the European Investment Bank.
"We must do more than just applaud the women who have kept Europe going through this pandemic every day. Including the 78 percent of EU healthcare workers that are women. We must deliver on promises of equality", Fitzgerald insisted.
eudebates Gender Equality
Share this debate with your friends!
Follow #eudebates on Google News and on Facebook