The European Commission is continuing to work on all fronts to support Member States in preparedness, halt the spread of COVID-19 and protect the health of our citizens.
Coronavirus cases in Italy jump by 50 per cent in 24 hours as five more patients die. Italian experts said the increases were expected, since it took as long as two weeks for containment measures to take effect, and because Italy had a large number of elderly people. Still, the figures highlight the rapid impact the virus is having on Italy, which has become the epicentre of the outbreak in Europe. Data collated by
Johns Hopkins University
puts its total infection rate even higher than 2000 cases as of today.
EU Corona Response Team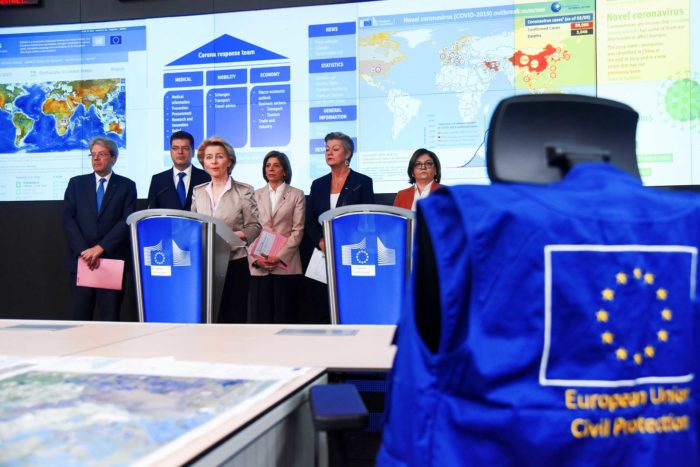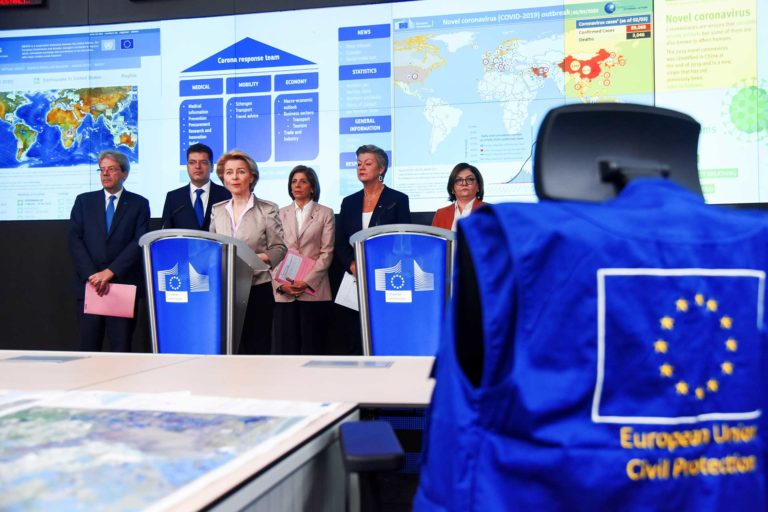 Today, it launched the corona response team, a team of five Commissioners who will coordinate work on halting COVID-19 outbreak; Janez Lenarčič, who is in charge of crisis management, Stella Kyriakides, in charge of health issues, Ylva Johansson, for border-related issues, Adina Vălean, in charge of mobility and Paolo Gentiloni, for macroeconomic aspects.
The response team will be working on three main pillars:
Medical field, covering prevention and procurement to relief measures, information and foresight. Under this pillar, we will be working in close cooperation with the European Centre for Disease Prevention and Control and the European Medicines Agency.
Mobility, from transport to travel advice and Schengen-related questions.
Economy. It is looking in-depth at various business sectors – such as tourism or transport, trade, as well as value chains and macro-economy.
The

COVID-19

antiviral is Information
The Commission has launched a dedicated webpage on COVID-19. The website provides information on key activities across medical, civil protection, mobility, economy and statistics angles, as well as links to Member States' dedicated websites, most recent studies and other relevant information.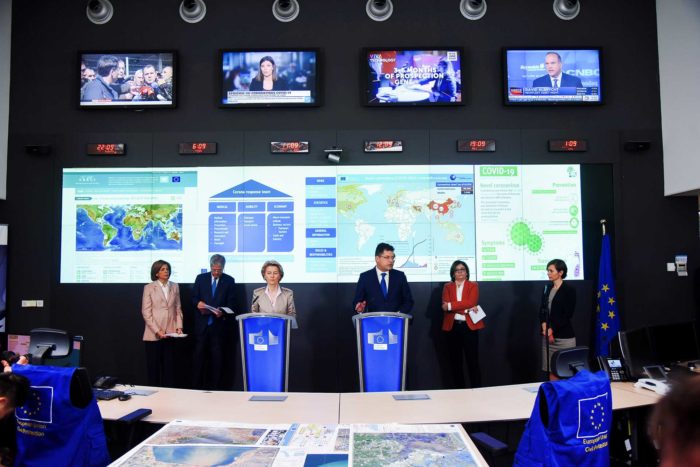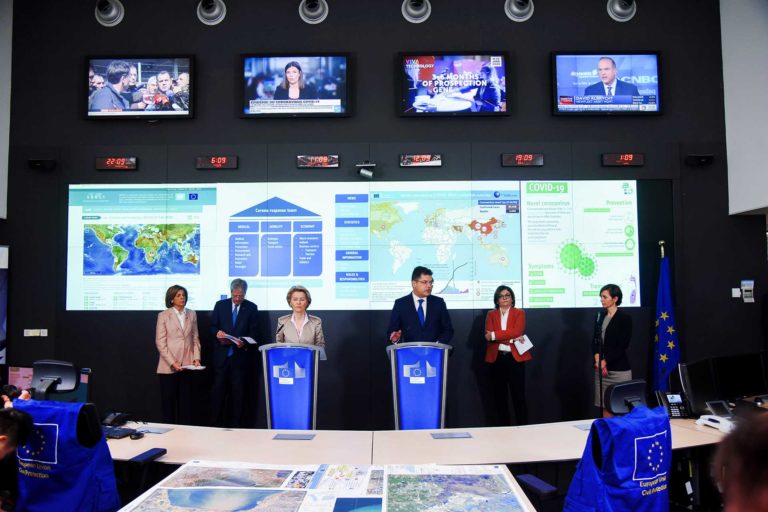 It also launched an accelerated joint procurement procedure for personal protective equipment with 20 Member States, with invitations to tender sent to a number of selected companies identified through a market analysis. It will facilitate the necessary and equitable access to personal protective equipment for Member States to minimise potential shortages. The signing of contract should be finalised beginning of April, at the earliest.
Finally, tomorrow, Vice-President Jourová is going to meet with representatives of online platforms to discuss the issue of disinformation in the context of COVID-19 outbreak. they will assess if more should be done to mitigate the risks of disinformation.
EU Commission's response team

to coordinate work on halting COVID-19 outbreak!
A press conference with President von der Leyen and Commissioners Lenarčič, Kyriakides, Johansson, Vălean and Gentiloni took place this morning at the Emergency Response Coordination Centre.
The president of the European Commission said that the EU's disease prevention agency had raised the bloc's risk level to high, as the coronavirus continues to spread. Ursula von der Leyen told a news conference in Brussels that the European Centre for Disease Prevention and Control had raised its risk level up from moderate, with more than 2,100 cases of COVID-19 confirmed in 18 of the 27 EU states.
EU Health Commissioner Stella Kyriakides confirmed Monday 38 EU citizens had died as a result of the flu-like virus.
Coronavirus outbreak: Global alarm grows. Is Europe ready? Everything you need to know
Share this debate with your friends!
Follow #eudebates on Google News and on Facebook