A roundup of the lockdown measures affecting COVID-19 mask-wearing, economy, workplaces, public gatherings, schools and more across mainland Europe. The COVID-19 pandemic has disrupted our daily lives in many ways.
EU Commission is coordinating a common European response to the coronavirus outbreak. On 13 October 2020, the Council adopted a recommendation establishing common criteria and a common framework on travel measures in response to the COVID-19 pandemic.
The recommendation aims to help member states take decisions based on the epidemiological situation region by region and country-by-country.
EU wide coordination of lockdown measures
COVID-19: Council adopts a lockdown recommendation to coordinate measures affecting free movement
A common colour-coded map broken down by region will be produced weekly by the European Centre for Disease Prevention and Control (ECDC) with the data provided by member states on the following criteria:
number of cases per 100 000 population in the last 14 days
number of tests per 100 000 population carried out in the last week (testing rate)
percentage of positive tests carried out in the last week (test positivity rate)
Member states also agreed to provide clear, comprehensive and timely information to the public on any new lockdown measures or requirements, at least 24 hours before the measures come into effect.
Travel restrictions have made it difficult for some of our citizens to get to work, to university or to visit their loved ones. It is our common duty to ensure coordination on any measures which affect free movement and to give our citizens all the information they need when deciding on their travel.

Michael Roth, Germany's Minister of State for Europe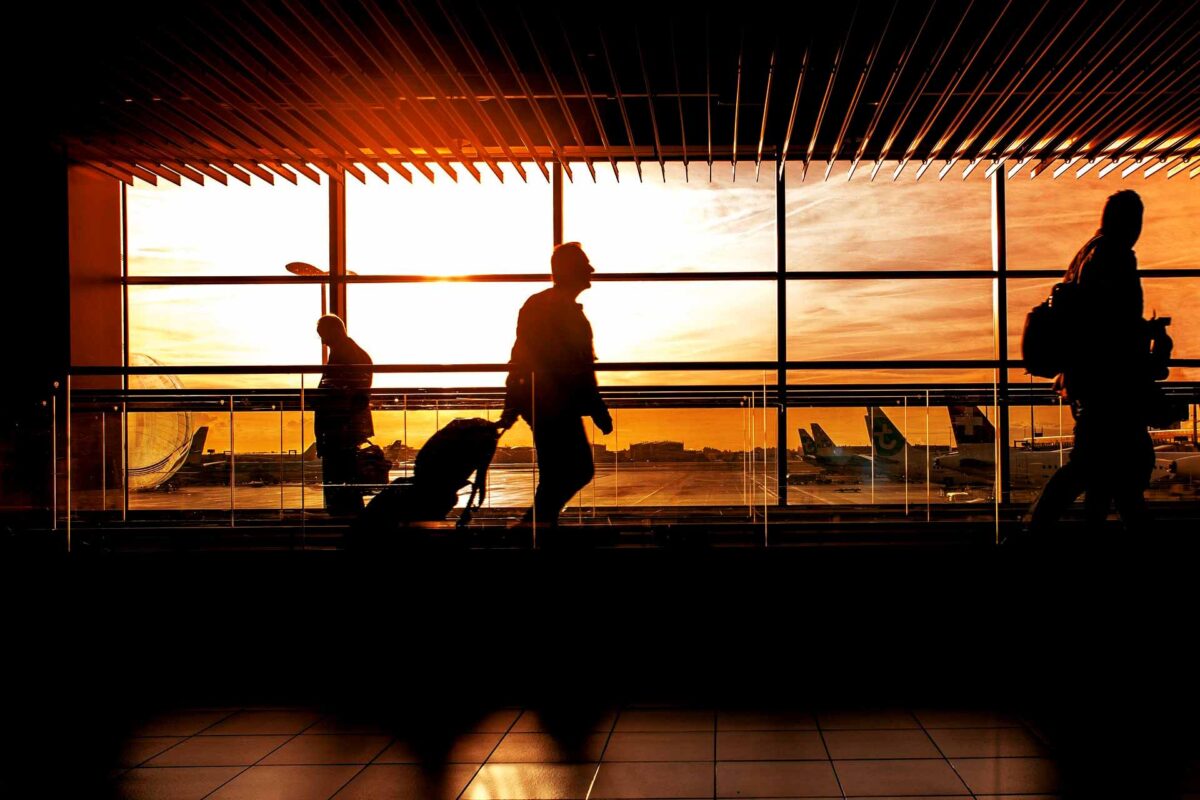 New Coronavirus lockdown rules country-by-country
Member states should not restrict the free movement of persons travelling to or from green areas. If considering whether to apply restrictions, they should respect the differences in the epidemiological situation between orange and red areas and act in a proportionate manner. They should also take into account the epidemiological situation in their own territory.
Member states should in principle not refuse entry to persons travelling from other member states. Those member states that consider it necessary to introduce lockdown restrictions could require persons travelling from non-green areas to:
undergo quarantine
undergo a test after arrival
Member states may offer the option of replacing this test with a test carried out before arrival. Member states could also require persons entering their territory to submit passenger locator forms. EU will develope a common European passenger locator form for possible common use.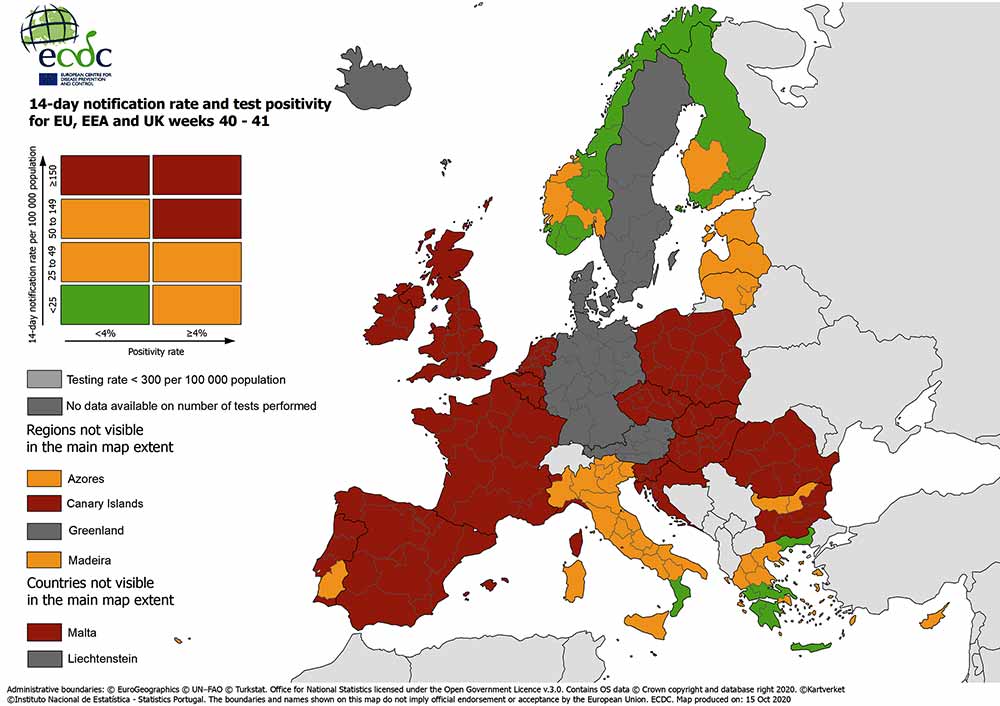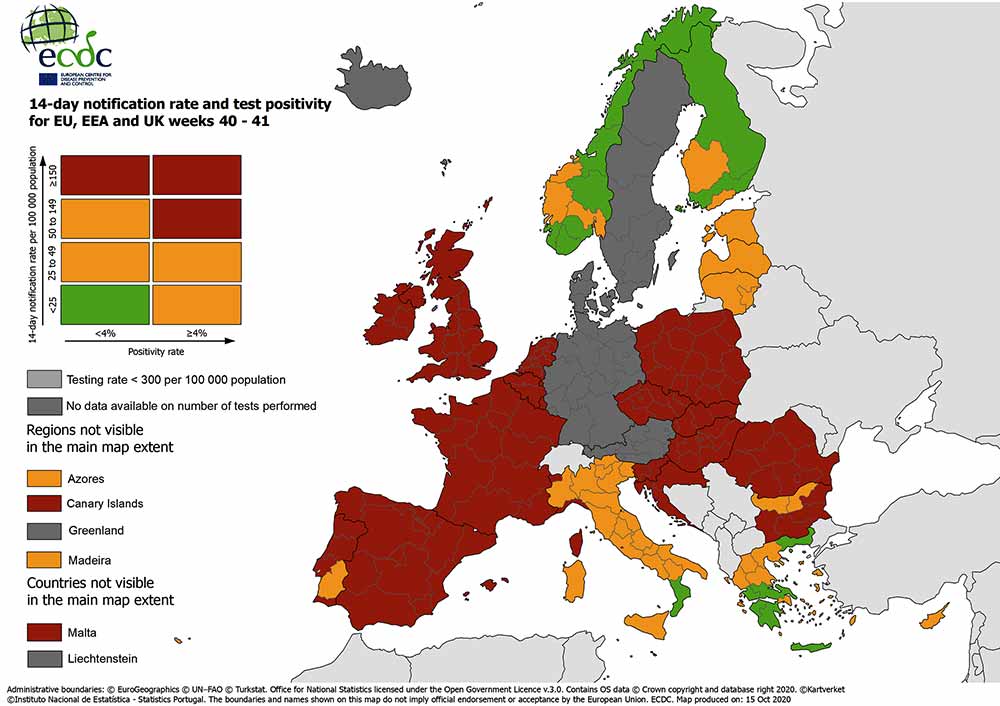 For this week the sixteen RED European countries are:
The Czech Republic,
Belgium,
The Netherlands,
Spain,
France,
The United Kingdom,
Iceland,
Slovakia,
Luxembourg,
Romania,
Malta,
Slovenia,
Ireland,
Austria,
Hungary
Portugal.
France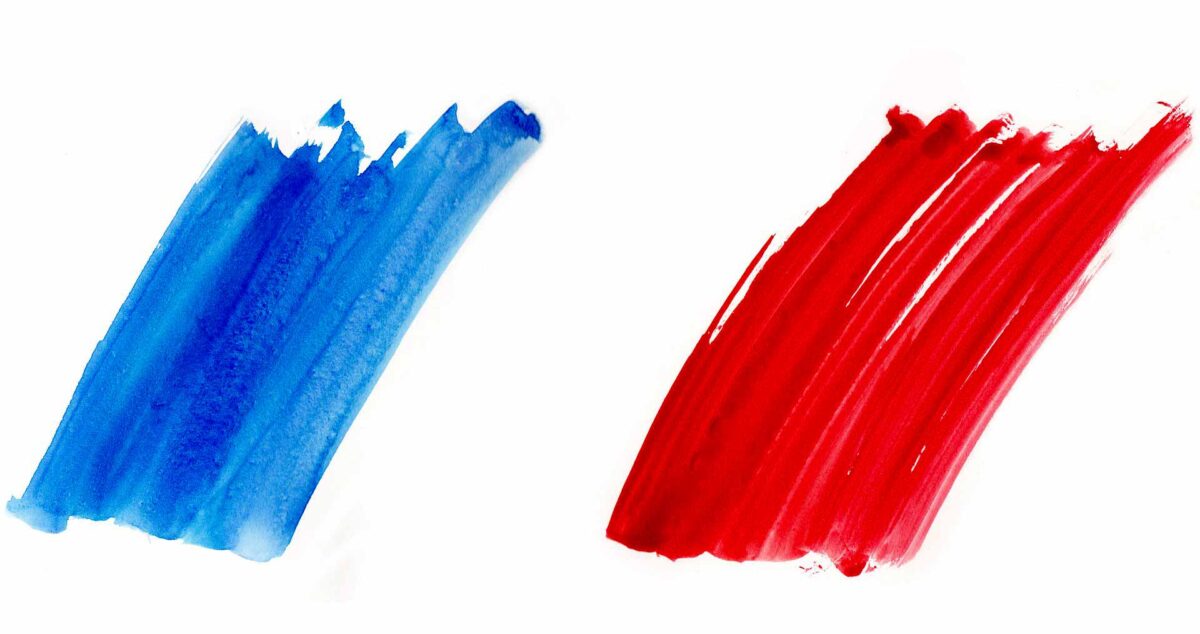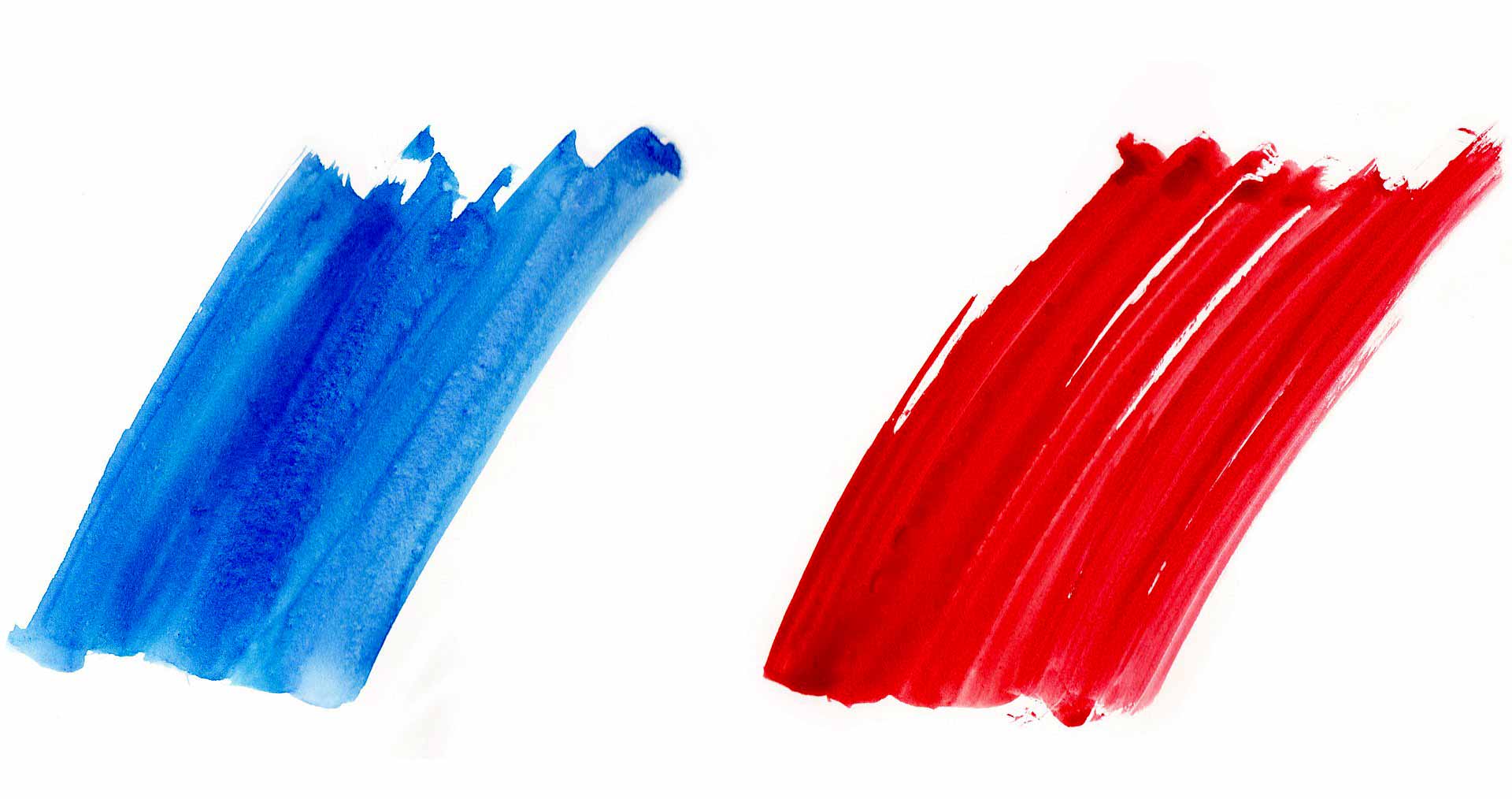 France announced toughen anti-coronavirus measures. French authorities ordered the closing of just about everything the rest of the world loves about it – the Eiffel Tower, the Louvre, the cafes, restaurants and cinema.
Paris and eight other cities face hard Coronavirus second wave. Only essential trips will be permitted and only six people will be allowed to gather inside private homes. Schools will remain open with travel between regions allowed during the day. The wearing of a face mask in public and in most workplaces is now obligatory.
We have to act. We need to put a brake on the spread of the virus,

President Emmanuel Macron
Macron announced a shutdown between 9:00pm and 6:00am for six weeks starting from this Saturday 17 October. Other major French cities are Marseille, Lyon, Lille, Saint-Etienne, Rouen, Toulouse, Grenoble and Montpellier.
Germany
In Germany, Chancellor Angela Merkel announced tougher measures on gatherings and mask-wearing. Public gatherings face limits till the end of the year, in areas with high infection rates. Mask is obligatory in shops and public transport. People face a minimum fine of 50 euros.
I am convinced that what we do now will be decisive for how we come through this pandemic.

Chancellor Angela Merkel
New infections in Germany continued to rise Wednesday, pushing past 5,000 cases in 24 hours.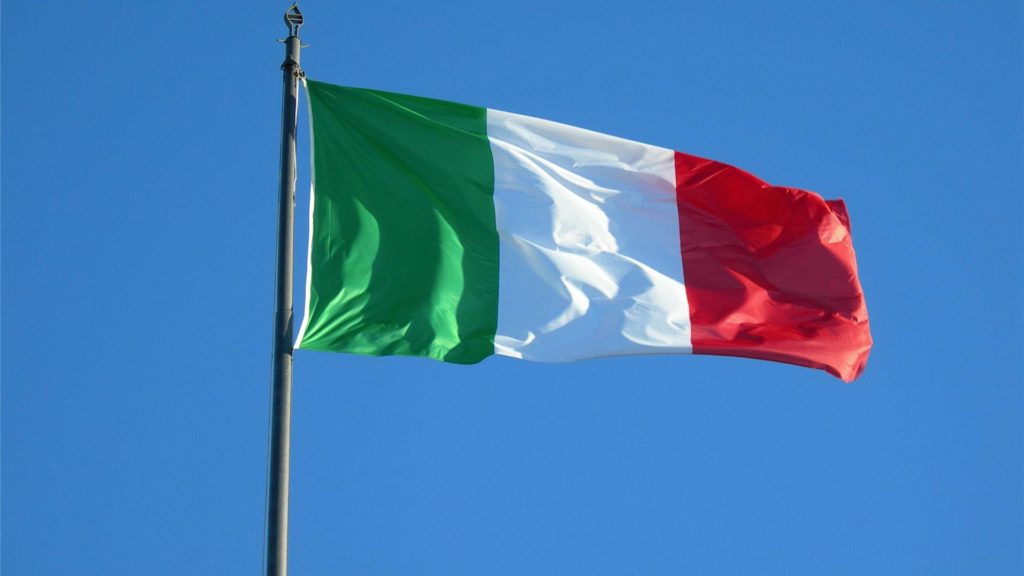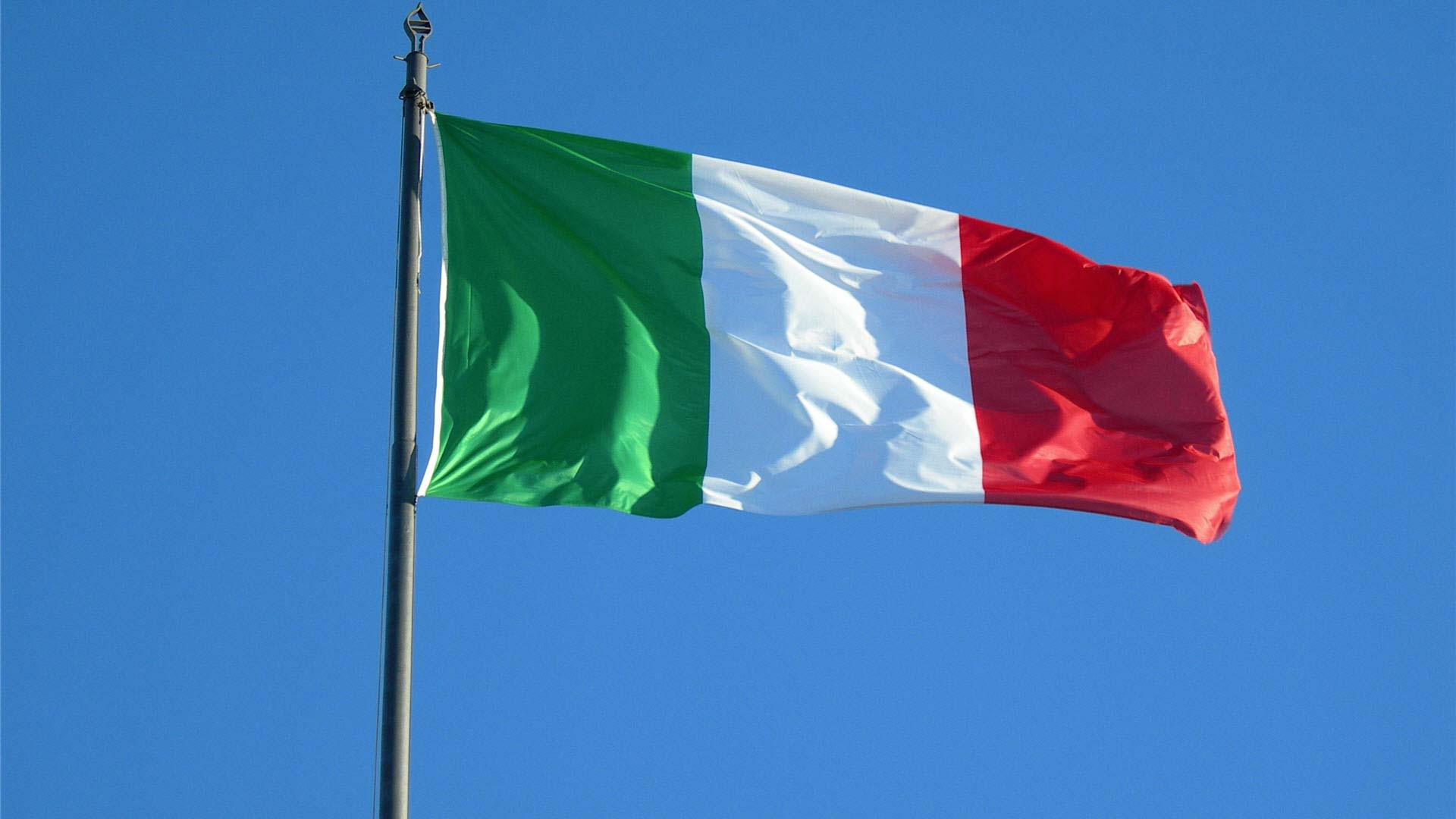 Italy
Masks made mandatory outdoors across Italy. Covid-19 cases remain lower in Italy than in many other European countries but there is a steady rise in infections.
Bars and restaurants close at 24:00. Public gatherings outside bars and restaurants are not allowed between 21:00pm and 06:00am. There is a general lockdown ban on private home parties but weddings and other social receptions can have a maximum of 30 people.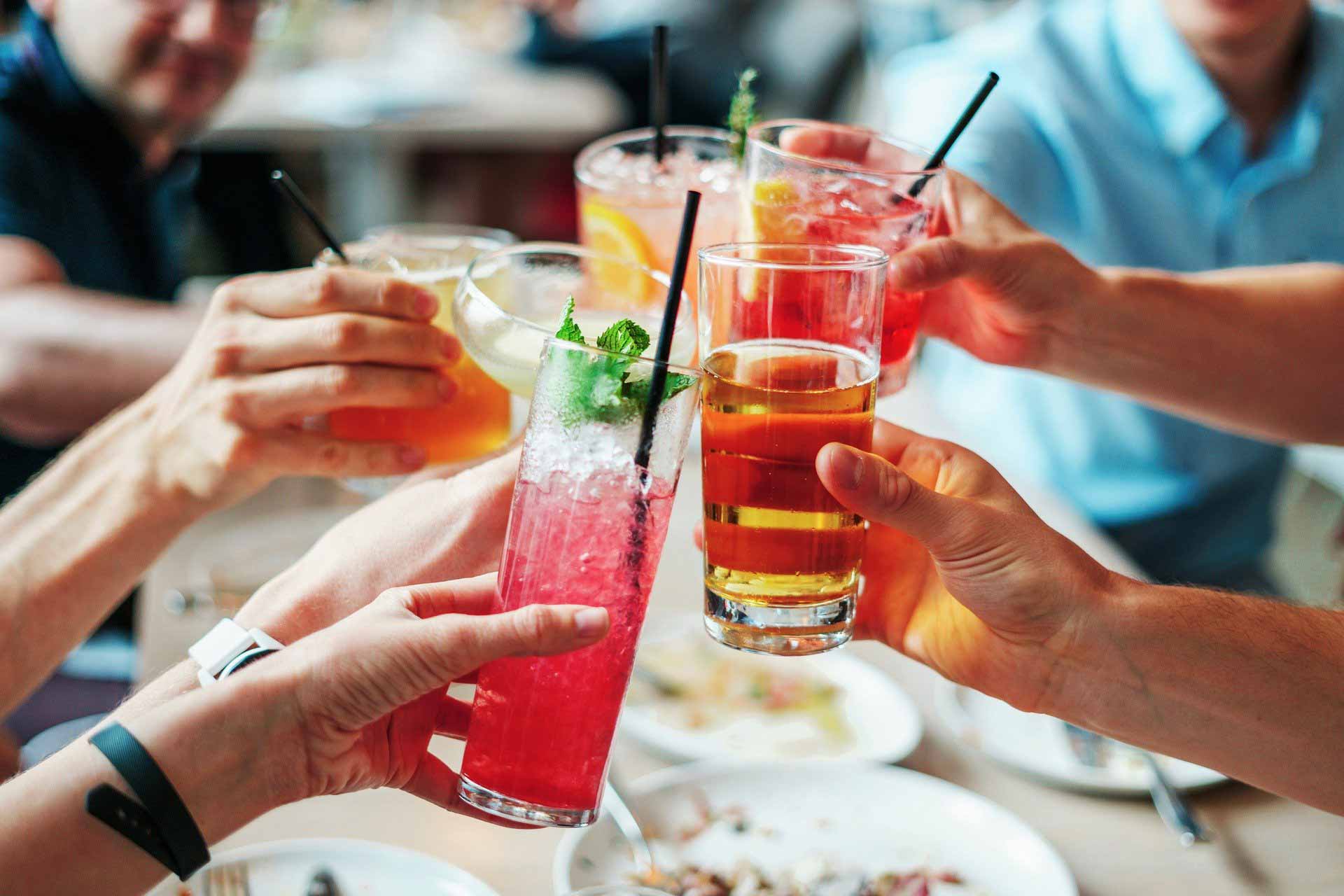 Netherlands
Netherlands announced a 'partial' lockdown to control as coronavirus spreads. Bars, restaurants and cannabis "coffeeshops" are closed down. They can only serve takeaways. Public gatherings, concerts, festivals and outdoor beer-alcohol events are banned.
"Today we are announcing new and sturdy measures and in fact we are going to a partial lockdown," Prime Minister Mark Rutte announced in a televised news conference.
Public gatherings of more than four people are prohibited. Schools will remain open and masks are mandatory for all kids aged 13 years old. Netherlands had largely stuck to voluntary guidelines but now pass to urgent legislation.
Belgium
Belgium is the second-worst country in Europe in Coronavirus infections, according to the European Centre for Disease Prevention and Control (ECDC). Brussels' positivity ratio sets the Belgian capital well above the national average, which stood at 10.4%.
The time is ripe for action but not for improvisation.

Frank Vandenbrouck, Federal Health Minister
For the moment bars and cafes must close by 23:00 and only four people can sit around a table. In schools, face masks are obligatory for all children over the age of twelve. For adults it is only recommended in places where a distance of 1.5m cannot be guaranteed. Football fans return to stadiums with face masks.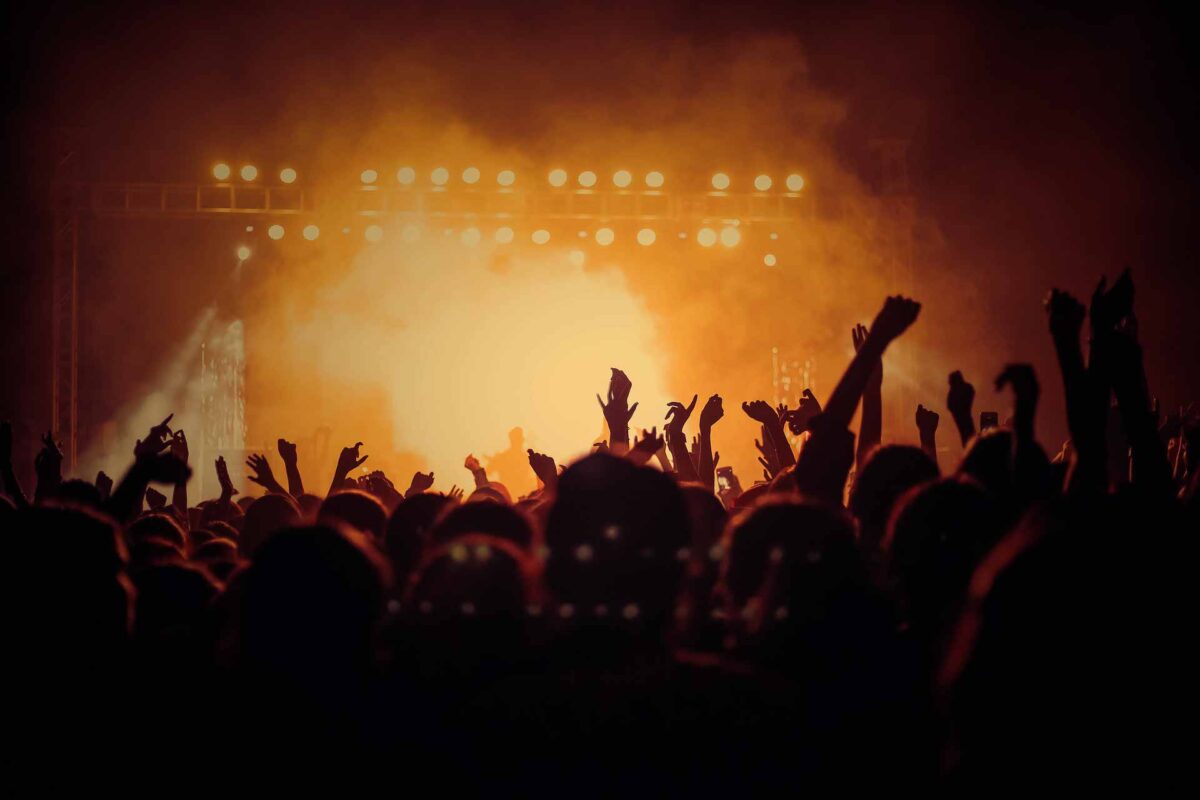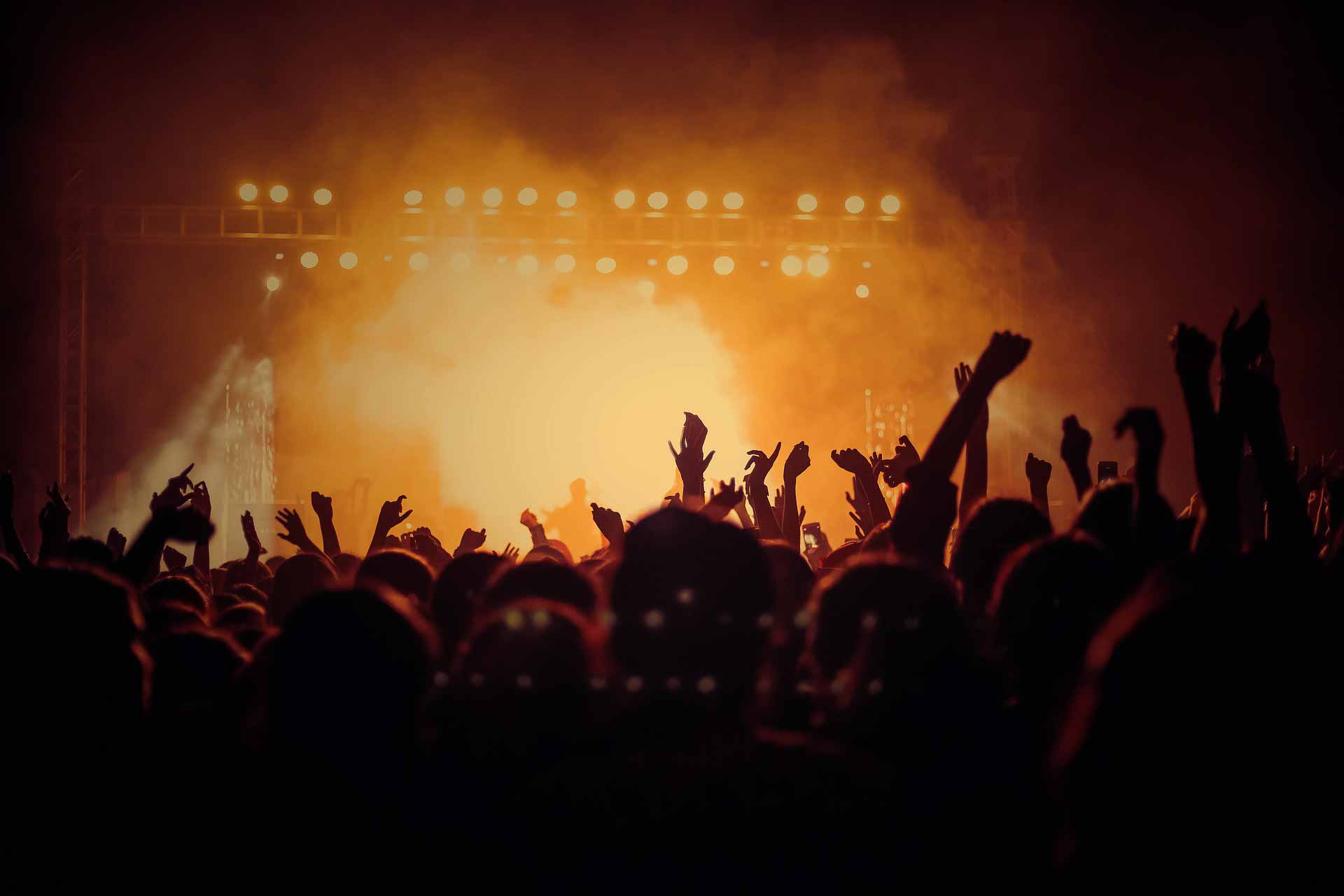 Spain
Spain's government declared a state of emergency for 15 days to deal with surging coronavirus cases in Madrid. Spain lockedown its 46 million citizens. Catalonia closes bars, cafes and restaurants for 15 days in order to control coronavirus cases. Madrid, the spanish capital has a partial lockdown, since last week.
From now we enter into a new phase!

Pedro Sánchez, Prime Minister of Spain
The lockdown decision to shut down bars and restaurants is not due to the fact that these establishments have failed to respect coronavirus safety measures. They are just the main site of social gatherings. For two weeks they will only be able to provide home delivery and takeaway.
Croatia
Masks are mandatory on public transport, in shops and at public events. Bars and clubs must close by midnight, while restaurants can only serve customers outside. Organisers of events and gatherings of more than 50 people are now required to obtain a permit from authorities five days in advance.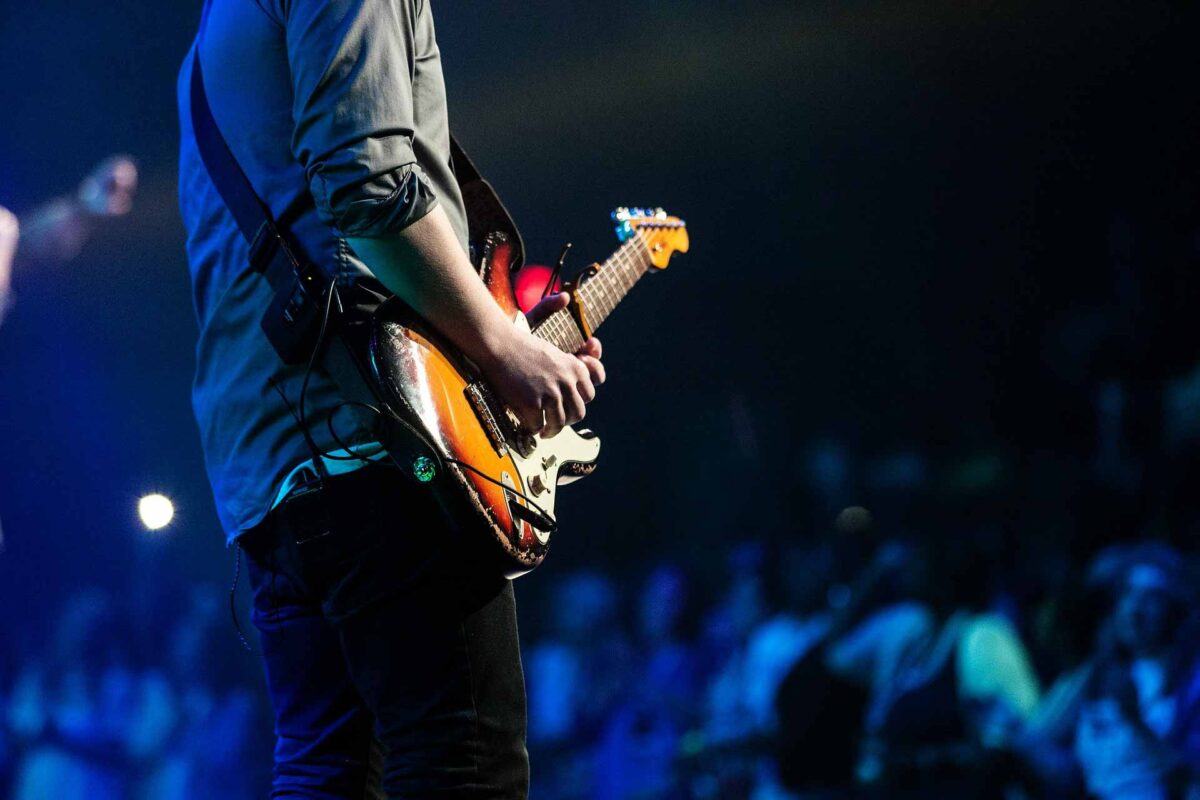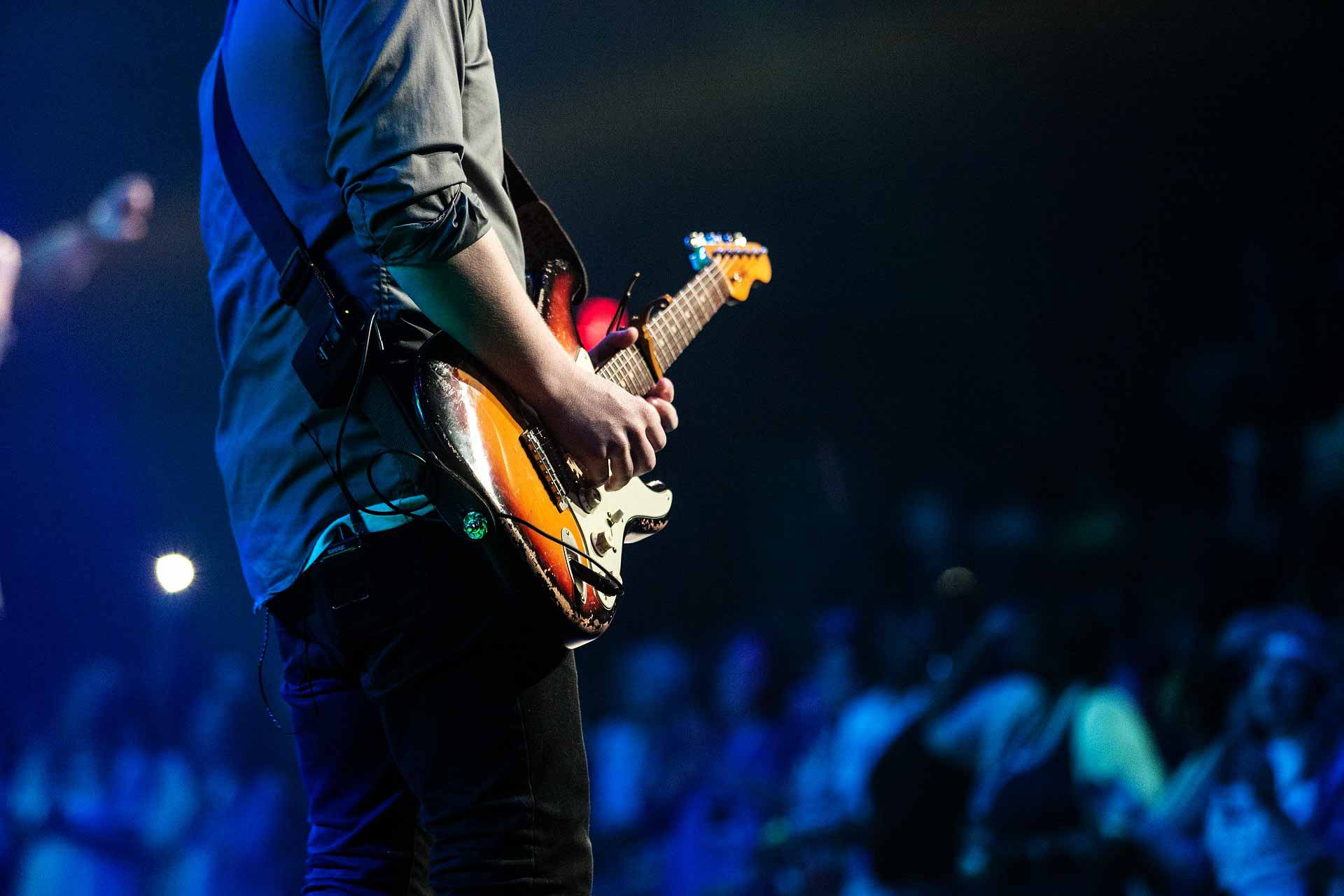 Ireland
Ireland's prime minister Micheal Martin announced a raft of new curbs along the border with the British province of Northern Ireland, including the closure of non-essential retail outlets, gyms, pools and leisure centres.
The new lockdown measures were announced by the Government on Wednesday after a surge in new coronavirus cases in border counties over the last few days and weeks. Weddings must have no more than six guests. Up to 6 guests can attend a ceremony and receptions. Public transport runs under limits and there is now a ban on all household visits.
Austria
Austria has reintroduced mandatory mask-wearing for shops and public transport, imposed a 1am closing time on bars and restaurants, and limited non-seated gatherings in public places to 10 people. A "mini lockdown" has been imposed on the Kuchl region in the Land Salzburg state, where public events are currently completely banned, visits to care homes forbidden, and restaurants have to shut at 5pm.
United Kingdom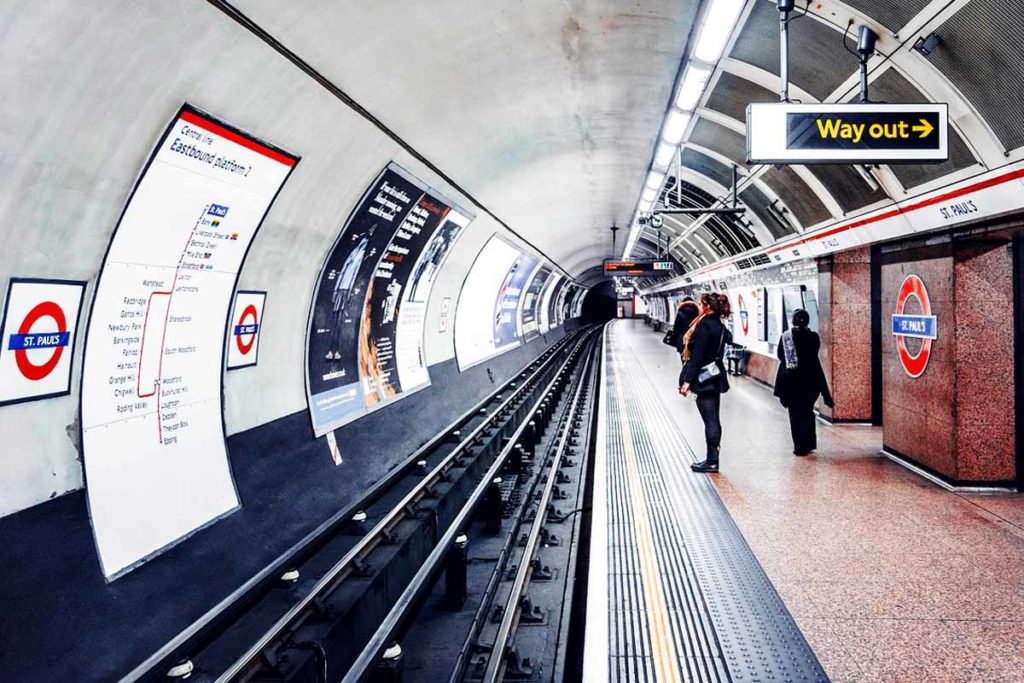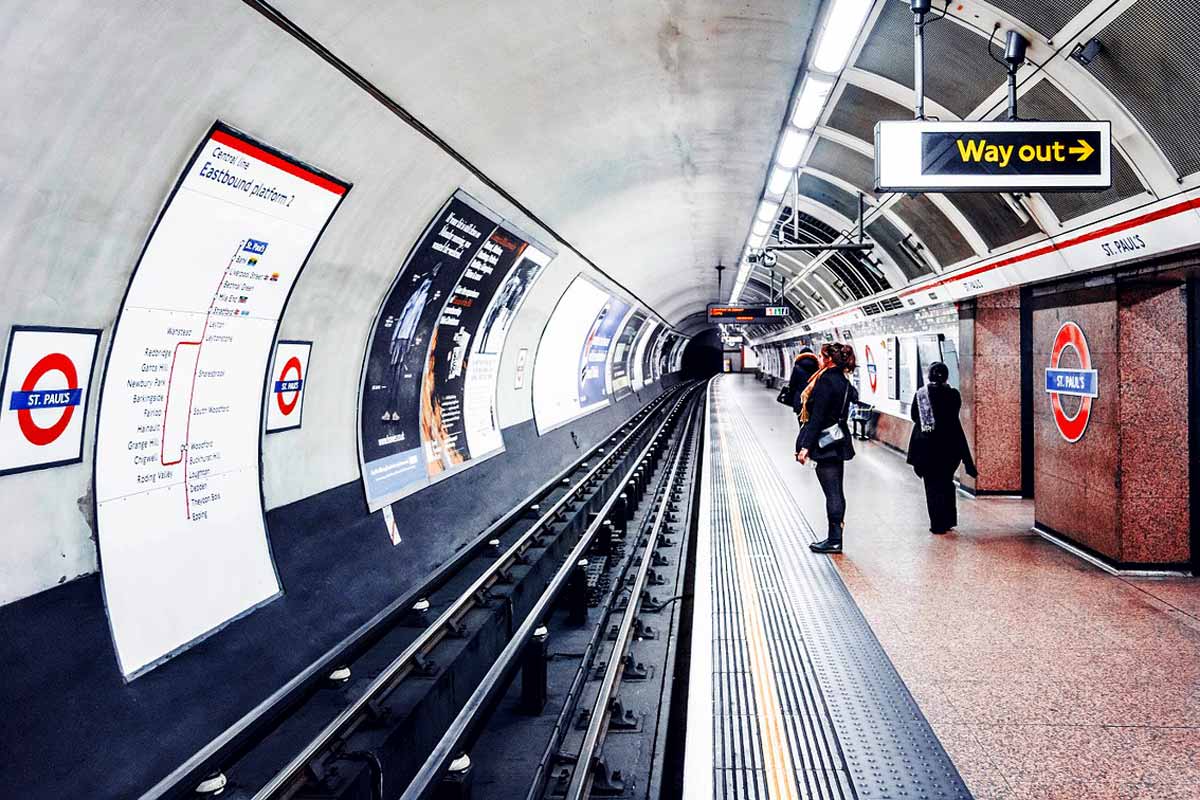 British Prime Minister Boris Johnson is also under increasing pressure to impose more stringent measures to cut spiraling rates in England, including a two-week "circuit-breaker" lockdown. Household mixing are banned in London.
Johnson said a new UK-wide lockdown would be a "disaster". He refused to rule it out as the government's science advisory committee endorsed a temporary shutdown. London will go back into coronavirus lockdown from midnight Friday 16 October.
We must act now to prevent the need for tougher measures later on.
Matt Hancock, UK Health Secretary
The same levels of extra restrictions have also been placed on the English regions, towns and cities of Barrow & Furness, York, NE Derbyshire, Erewash, Chesterfield, Hancock confirmed.
Common framework for COVID-19 travel measures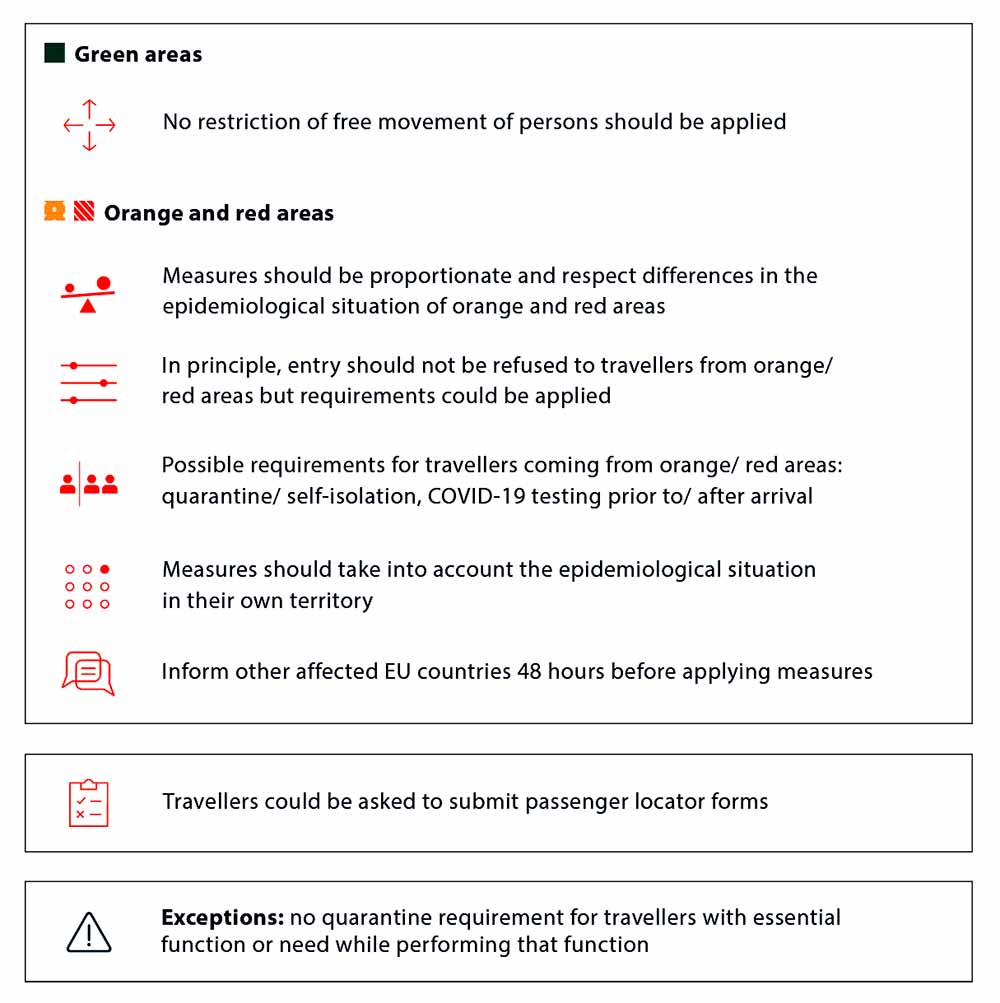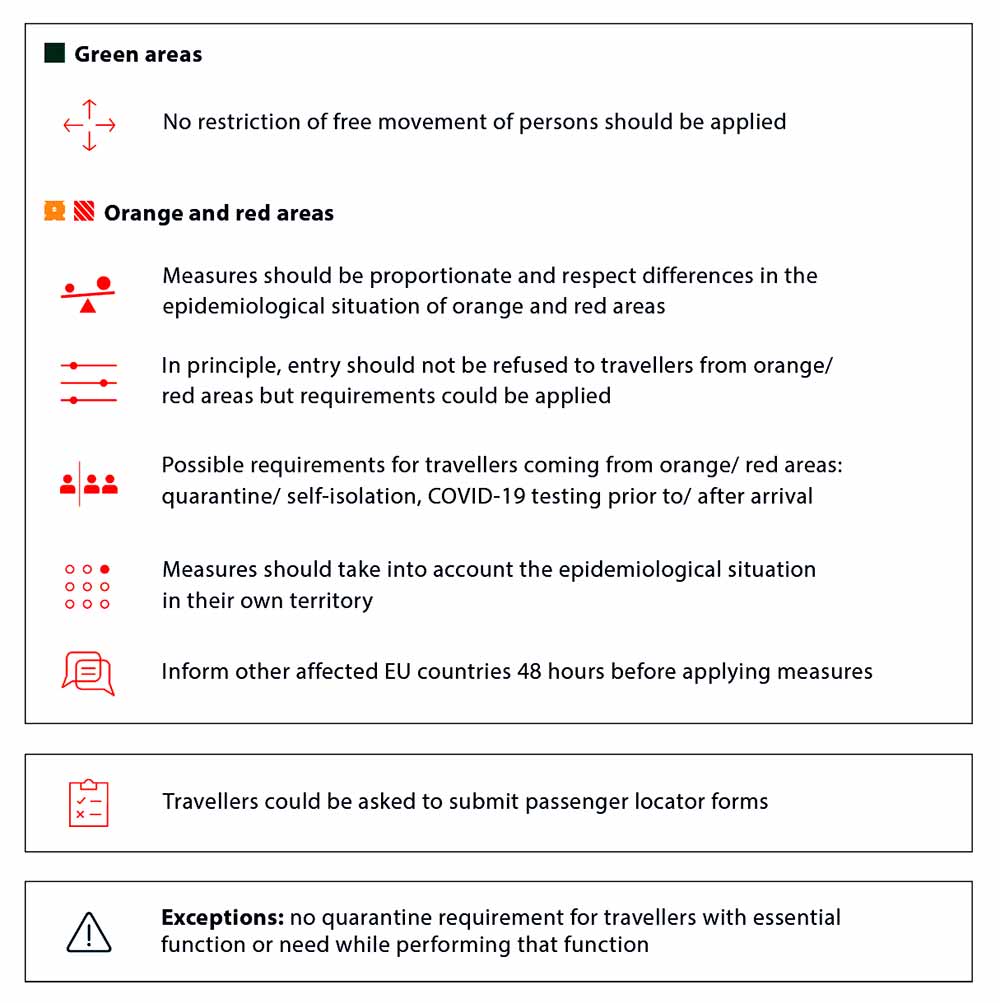 Coordination and information to the public
EU Member states intending to apply lockdown restrictions should inform the affected member state first, prior to entry into force, as well as other member states and the Commission. If possible the information will be available 48 hours in advance.
Member states should also provide the public with clear, comprehensive and timely information on any restrictions and lockdown requirements. As a general rule, this information will be online 24 hours, before the lockdown measures come into effect.
Share this debate with your friends!
Follow #eudebates on Google News and on Facebook