COVID lockdown rules wil be probably until late December as Christmas EU re-opening is far from certain. It is too early to arrange Christmas and New Year's Eve plans but everybody expects relaxation in measures allowing families to join in "bubble". What could the 2020 festive season look like during this Covid-19 pandemic year? Santa Claus and the Magic of Christmas are in danger this year.
EU members are planning to announce an EU-wide relaxation of rules for late December. Churches are also expected to be allowed to hold Christmas Day services. However, whilst the second national lockdown is due to end in a few days, an "end of lockdown package" is far from certain.
Waiting for the vaccination schedule, EU fights pandemic with mass testing and Rapid Antigen tests.
How is Covid-19 going to affect Christmas this year?
"This year's Christmas will be different," predicted Von der Leyen. The President of the European Commission, Ursula von der Leyen, said that "this year's Christmas will be different due to the Covid-19 pandemic" and "very" depends on how the European Union reacts to the increase in cases in coming weeks. "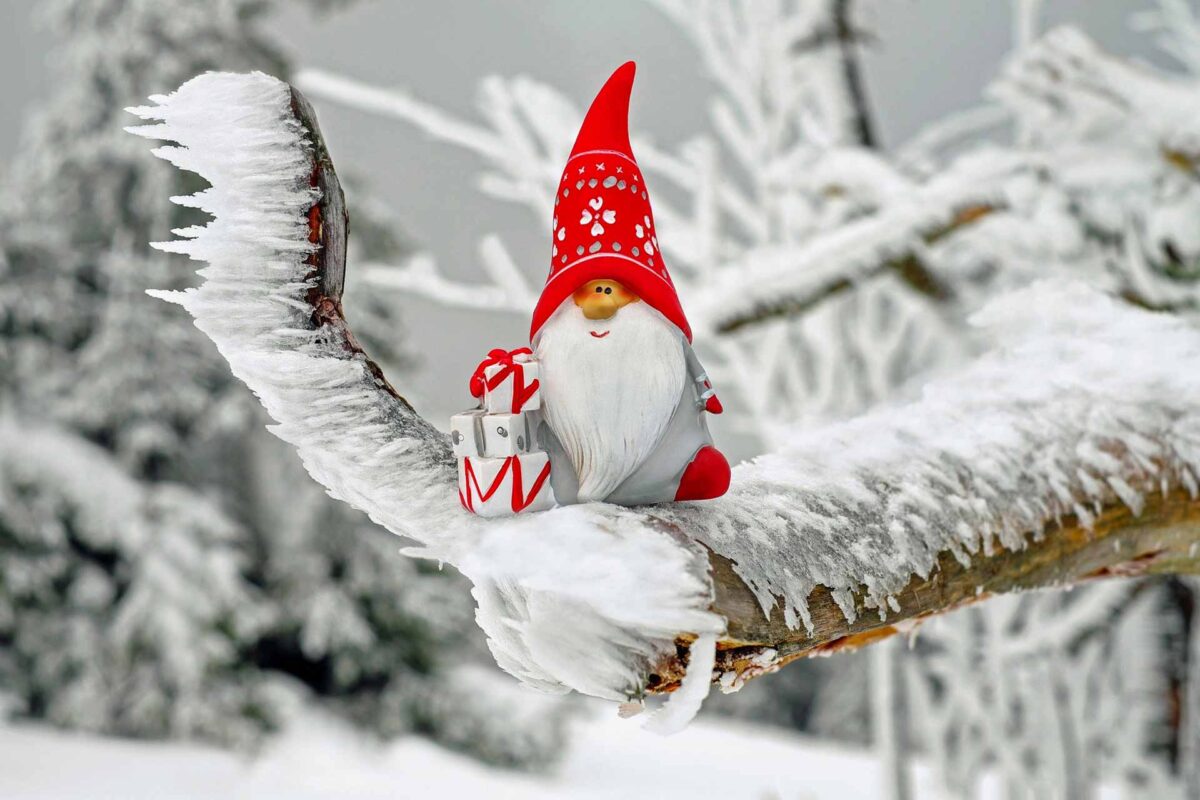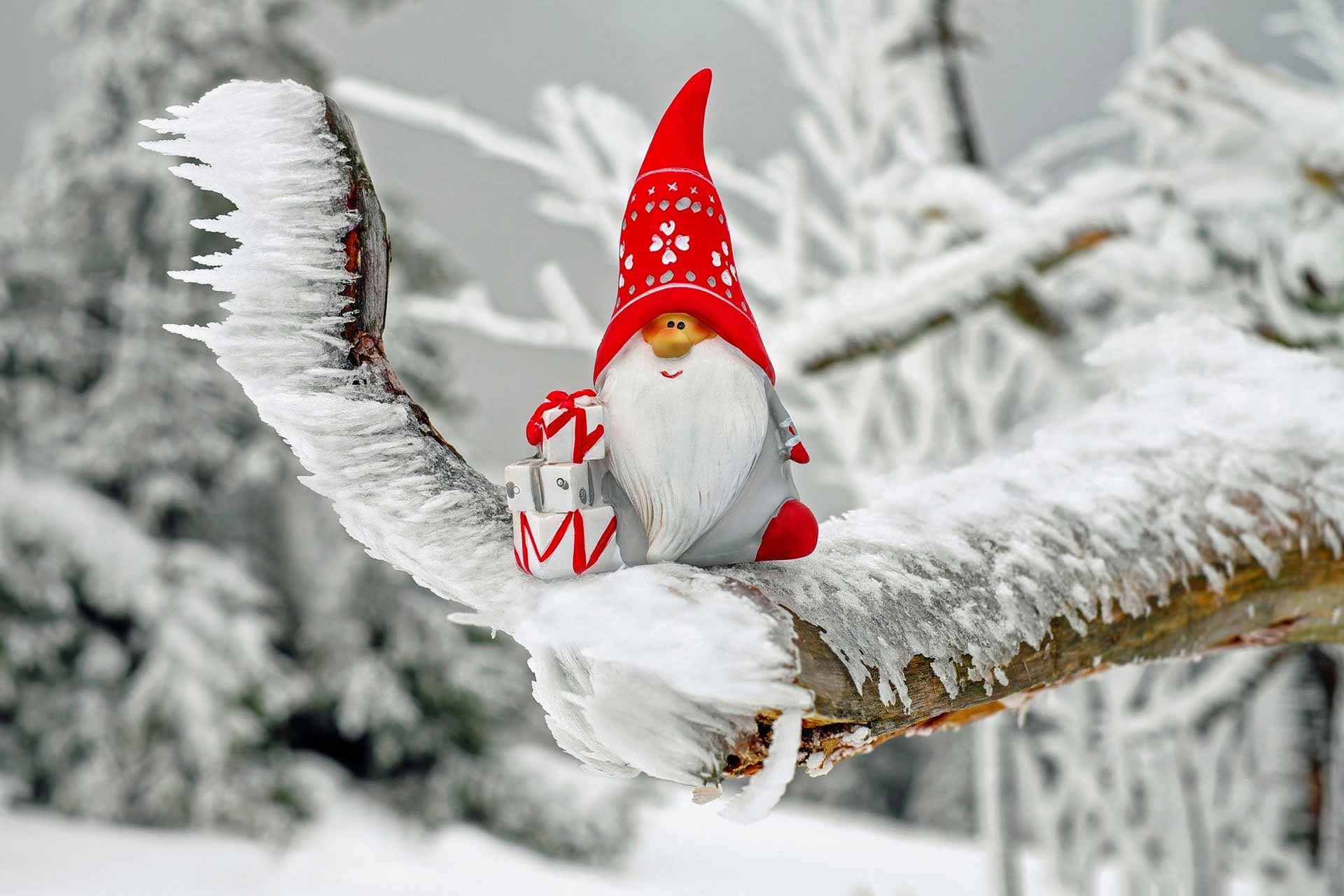 Further measurements could be announced next week, which could ban households from mixing before Christmas. Lockdown rules apply to all ages, including private homes, restaurants and sporting events but schools remain open. Among the recommendations, EU propose the use of Covid-19 screening applications in all Member States, measures such as the purchase of rapid tests or a common framework for developing national vaccination strategies.
Von der Leyen's statements thus correspond to those of the director of the monitoring department of the European Center for Disease Prevention and Control (ECDC), Bruno Ciancio, who said in an interview with Lusa that this year's Christmas party "depends a lot" the measures that are now being taken by European countries.
"It won't be a Christmas with trips around the world or with large gatherings, but it could still be a meaningful and peaceful Christmas if we lower the infection rates," Bruno Ciancio said in an interview with Lusa.
Christmas Market EU re-opening far from certain!
14-day COVID-19 case notification rate per 100 000, weeks 45-46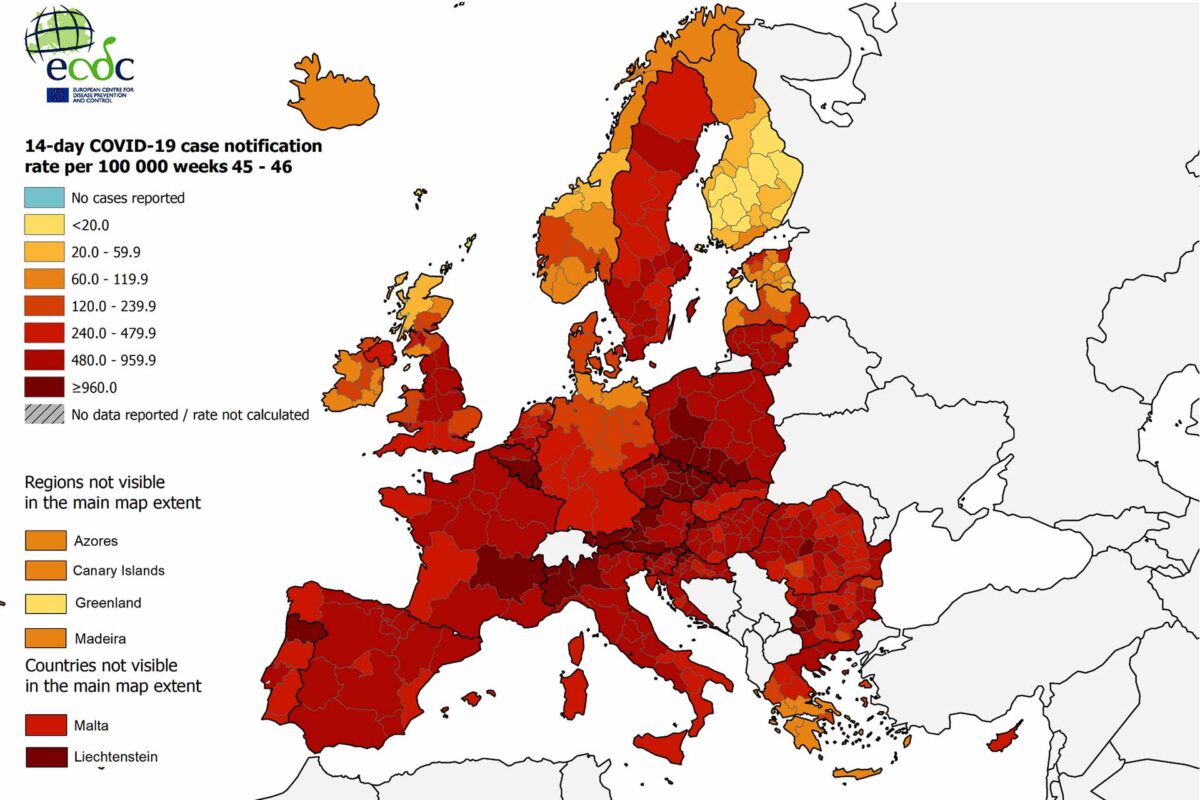 Statistics are promising and they show the second peak is flattening. We are clearly near the peak of this second increase and the second wave. We're heading in the right direction but there is still a long way to go. It is too early for Christmas travel plans, European countries say. In Sweden, people have been told to prepare for possible travel restrictions during the holiday period. Meanwhile Irish and French authorities said it was too soon to say if people could make travel arrangements.
Confirmed cases of COVID-19 in the EU-EEA and the UK, as of 21 November

The Commission also calls for the implementation of "effective vaccination strategies". This plan will allow vaccines to be distributed "quickly," as soon as they are available and implemented with "maximum effectiveness". The pandemic has demonstrated that there is a need to improve preparedness. Also EU needs to manage cross-border threats more effectively at both EU and Member State level. Christmas is coming!

Fast and accurate testing is key for tackling COVID-19. Rapid antigen tests are commonly used in the diagnosis of respiratory illnesses. In this case, the rapid antigen detection test looks for proteins by the SARS-CoV-2 virus. This is the virus that causes the disease called COVID-19. The Commission has supported research and development of such tests. EU will have a joint procurement procedure for rapid tests. The Emergency Support Instrument provide €100 million support to Member States.
Share this debate with your friends!
Follow #eudebates on Google News and on Facebook