LGBTI people Lesbian, Gay, Bisexual, Transgender, Intersex continue to suffer from widespread discrimination, hate speech and hate crimes in the European Union. To combat the discrimination against LGBTI people the Commission presented the "List of Actions to advance LGBTI equality" in December 2015. The Council adopted the first ever conclusions on LGBTI equality in June 2016 endorsing the list of actions.

This year the list of actions is coming to its end and it is time to take stock of the achievements and discuss how to advance LGBTI equality in the years to come. To this end the Finnish Presidency of the Council of the European Union and the European Commission will host on 23 September a high-level conference on:
Advancing LGBTI equality in the EU: from 2020 and beyond
The conference hosts speakers from Member States, the European Parliament, the European Commission and international NGOs. The debates and discussions of the conference will inform future policies aiming at advancing LGBTI equality in the EU.
High level Conference on Advancing LGBTI equality in the EU: from 2020 and beyond
Monday 23 September 2019, 13.30 – 18.00 (CEST)
European Commission – Charlemagne Building – Room Gasperi
Brussels Belgium
[button href="https://ec.europa.eu/eusurvey/runner/LGBTI_Finnish_Presidency2019_23092019″ type="btn-primary" size="btn-lg"]Registration LINK HERE[/button]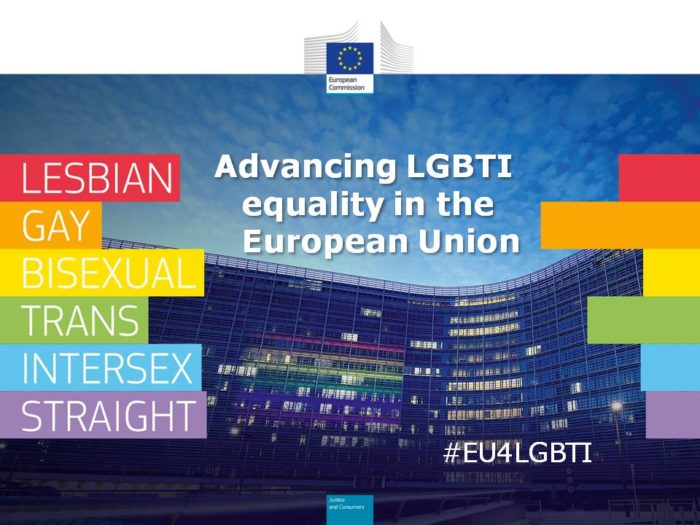 …the Council, acting unanimously in accordance with a special legislative procedure and after obtaining the consent of the European Parliament, may take appropriate action to combat discrimination based on sex, racial or ethnic origin, religion or belief, disability, age or sexual orientation. 

Article 19, Treaty on the Functioning of the European Union
The European Commission is standing against discrimination, prejudice and hate, and for diversity. Discrimination on the grounds of sexual orientation and gender identity has no place in our society, but for many people in Europe, it is a daily reality.
The 2015 Eurobarometer on discrimination shows that almost 60% of EU citizens see discrimination based on sexual orientation and gender identity as widespread. Although 71% of EU citizens agree that LGBTI people should have the same rights as heterosexual people, according to a study by the European Fundamental Rights Agency (2013), 47% of LGBTI people report to be discriminated or harassed in the year preceding the survey.
Any discrimination based on any ground such as sex, race, colour, ethnic or social origin, genetic features, language, religion or belief, political or any other opinion, membership of a national minority, property, birth, disability, age or sexual orientation shall be prohibited. 

Article 21, EU Charter of Fundamental Rights
Since the Treaty of Amsterdam ratified in 1997, the European Union is equipped to take measures against discrimination.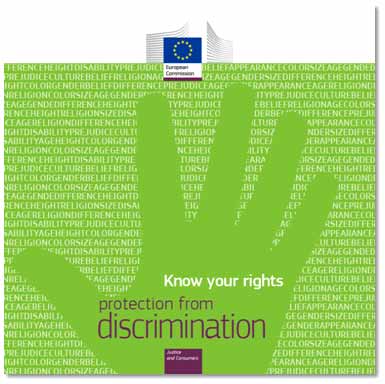 The EU plays a central role in combatting discrimination against LGBTI community in Europe, and partly thanks to the European Parliament, but there are still significant shortcomings troughout the EU.
Despite progress in many areas over the last decades, people in Europe are still stigmatised because of their actual or perceived sexual orientation or gender identity. Many lesbian, gay, bisexual, transgender, and intersex (LGBTI) persons cannot fully enjoy their universal rights. They run a risk of becoming victims of hate crime and may not receive protection when attacked in the street by fellow citizens.
Learn more about SOGI and LGBTI
The acronym LGBTI stands for Lesbian, Gay, Bisexual, Transgender and Intersex and describes a diverse group of persons whose sexual orientation and/or gender identity diverge from the more conventional gender roles of and relationships between men and women. LGBTI people are also sometimes referred to as "sexual, gender and bodily minorities".
Sexual orientation (SO)
Sexual orientation (SO) refers to each person's capacity for emotional, affective and sexual attraction to, and intimate and sexual relations with, individuals of a different or the same gender or more than one gender. Gender identity (GI) refers to each person's deeply felt internal and individual experience of gender, which may or may not correspond with the sex assigned at birth.
LGBTI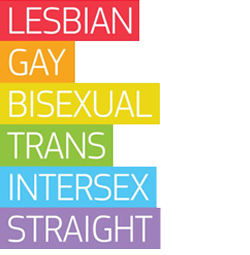 A lesbian is a woman whose enduring physical, romantic and/or emotional attraction is to other women.
Gay is often used to describe a man whose enduring physical, romantic and/or emotional attraction is to other men, although the term can be used to describe both gay men and lesbians.
Bisexual describes an individual who is physically, romantically and/or emotionally attracted to both men and women.
Transgender describes people whose gender identity and/or gender expression differs from the sex they were assigned at birth.
The term intersex refers to a condition in which an individual is born with reproductive or sexual anatomy and/or chromosome patterns that do not seem to fit typical biological notions of being male or female. Individuals with these conditions were previously called "hermaphrodites", however this term is considered outdated.
Debating LGBTI equality in the EU.
EU Debates! You?
Your opinion counts!
Share this debate with your friends!
Follow #eudebates on Google News and on Facebook