Terrorism remains a major threat to security in the European Union, which leaves holes in people's lives. We are not all victims. But we are all targets. Survivors and victims deserve special attention. The European Commission is committed to ensuring that victims of terrorism can fully rely on their rights independently of where in the EU the terrorist attack takes place.
Victims of terrorism in Europe
Victims of terrorism deserve special attention and support at both national and EU level. This is done through specific laws, networks and cooperation with partner countries and international organisations. The EU adopted a solid set of rules on victims' rights including particular provisions on rights of victims of terrorism that meet more directly their specific needs.
17th European Day of Remembrance of Victims of Terrorism
Europe on Thursday commemorated those who lost their life to terrorism with a solemn ceremony in Madrid, the capital of Spain. Commissioner Johansson honours the 17th European Day of Remembrance of Victims of Terrorism.
Not very far from here.
17 years ago on this day, at 7.37 the first bomb exploded.
In three short minutes ten bombs went off, killing 192 people.
And wounding more than 1800 people.
I remember the pictures of Atocha station
The gaping holes in commuter trains.
Leaving holes in people's lives.
Holes in the lives of families and communities.
The deadliest terrorist attack in Spanish history.
And Spain has a long history of facing terrorism. Facing ETA and other terrorist movements.
The deadliest attack on the continent of Europe.
Some say 11/M was Europe's 9/11.
Ever since then we meet on this day.
We meet to remember victims from all over Europe, killed or injured in terrorist attacks all over the world.
Madrid was not the only attack, the first attack or the last attack. As you know only too well.
This day is not only a day of remembrance.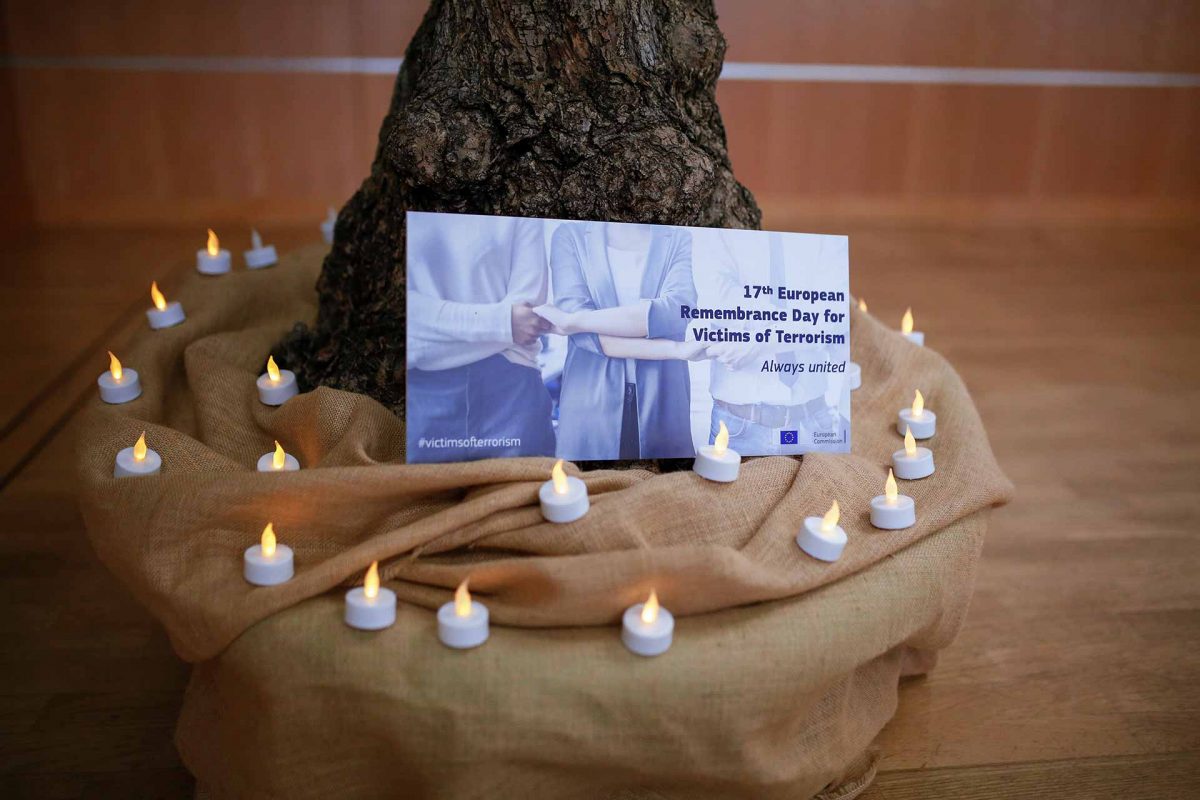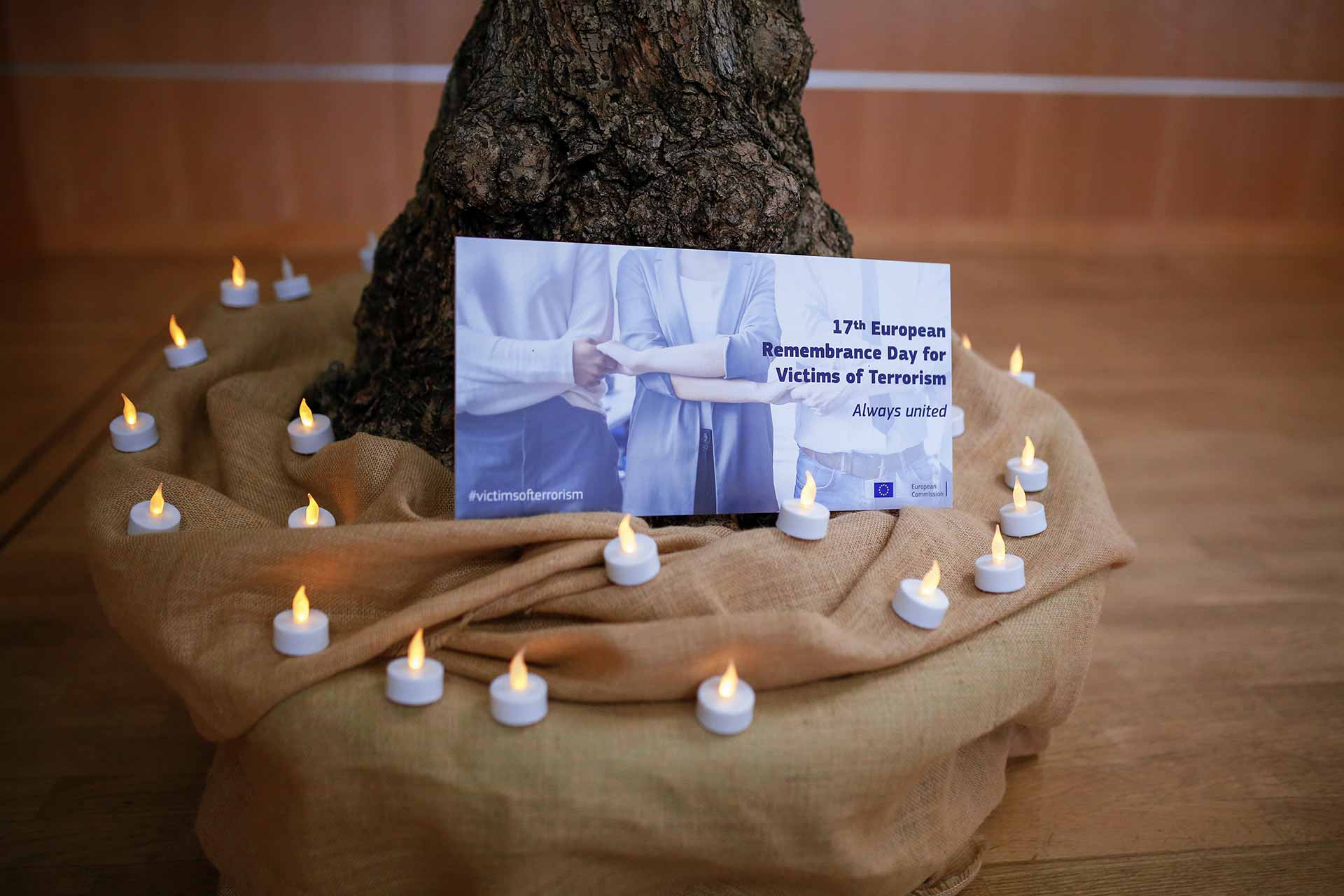 It's a day of support. For the community of victims.
Because you are a community.
A community of fate. Brought together by suffering. But bound together by a common purpose.
To help each other. To find strength together. To defend your rights and prevent radicalisation and terrorism.
Every year, a theme guides our work. Such as:
Mental support. Resilience. Standing together. Growing stronger together.
And this year "always united!" To say: "Corona may keep us apart – but cannot divide us."
Today is also day of solidarity.
A day for Europe to show: you are not alone. We support you, as Commission, as a society and as a Union.
Terrorist attacks are aimed against all of us.
Against people:
Enjoying a final drink before lockdown – in Vienna.
Smoking in shisha lounges in Hanau.
Going to church in Nice.
Against a teacher educating children about the freedom of expression – Samuel Paty.
These are attacks on our values and our way of life. Attacks on society.
But you are the ones who pay the price.
These attacks destroy your lives, and disrupt society.
So as society we must prevent further attacks. And we must do what we can to help you. Help you rebuild your lives – so we can rebuild trust in society.
We must uphold your rights.
The rights that you have in Europe, as victims of terrorism.
The right to specialised support in case of an attack.
Including medical aid. Psychological aid. And legal advice.
As soon as necessary.
As long as necessary.
It's not always easy for you to exercise these rights.
That's why, in the last year, the Commission launched several important initiatives. To help Member States to support and protect victims.
Victims of crimes – and terrorism.
A new Strategy on Victims' Rights.
The EU Centre of Expertise for Victims of terrorism.
A new EU handbook on victims of terrorism.
The first Commission Coordinator on Victims' rights. She will speak later today.
The EU Victims' Rights Platform. Bringing together for the first time all relevant actors on victims' rights. Including victims of terrorism.
We cannot talk about victims, without victims.
That's why we organise this day together with you.
And it's why I want to hear your voices.
We want to make sure our EU rules to fight and prevent terrorism and protect your rights are up to date.
Soon I will launch a public consultation on the evaluation of the Directive on Combating Terrorism.
I invite you all to take part. So you can help make sure, future EU rules reflect your rights.
Today we also show our determination, to counter terrorism.
So that others do not have to go through, what you go through.
Last year again, terrorist attacks took place on European soil: ten in France, four in the UK, three in Germany and one in Austria, a Member State until now spared by terrorism.
And the victims come from all over Europe.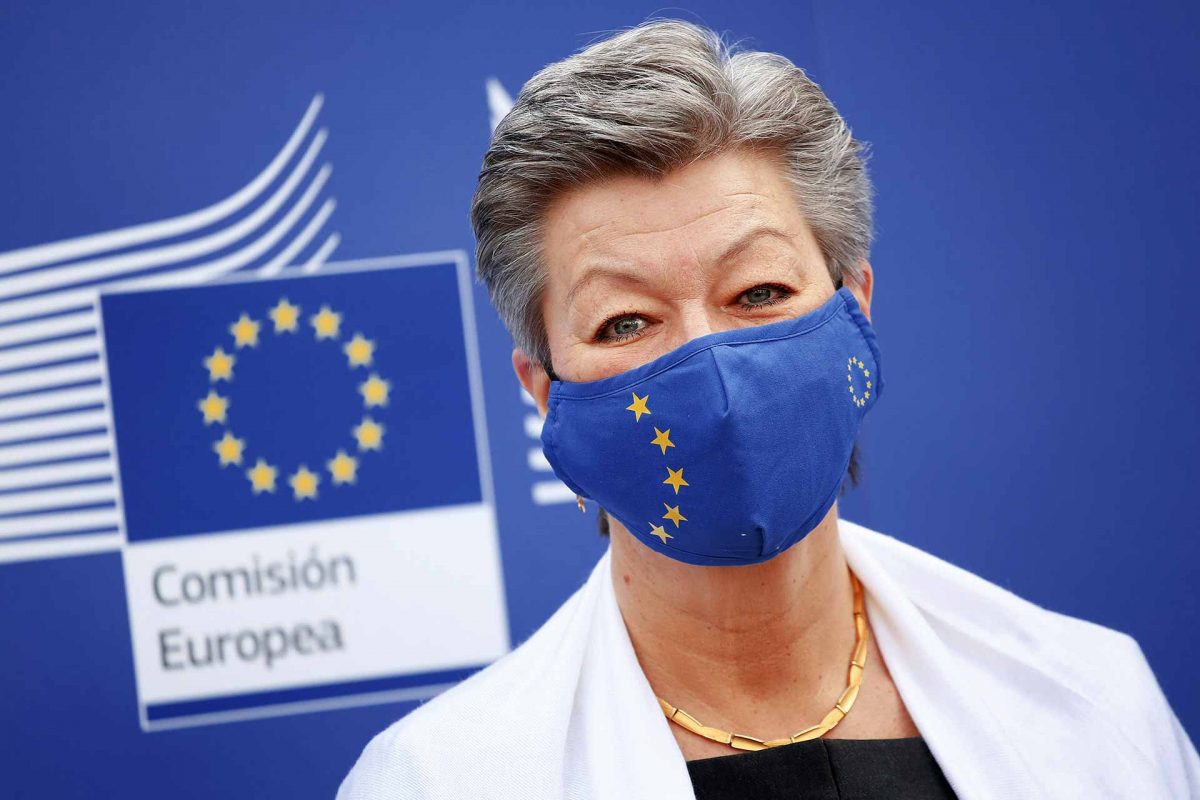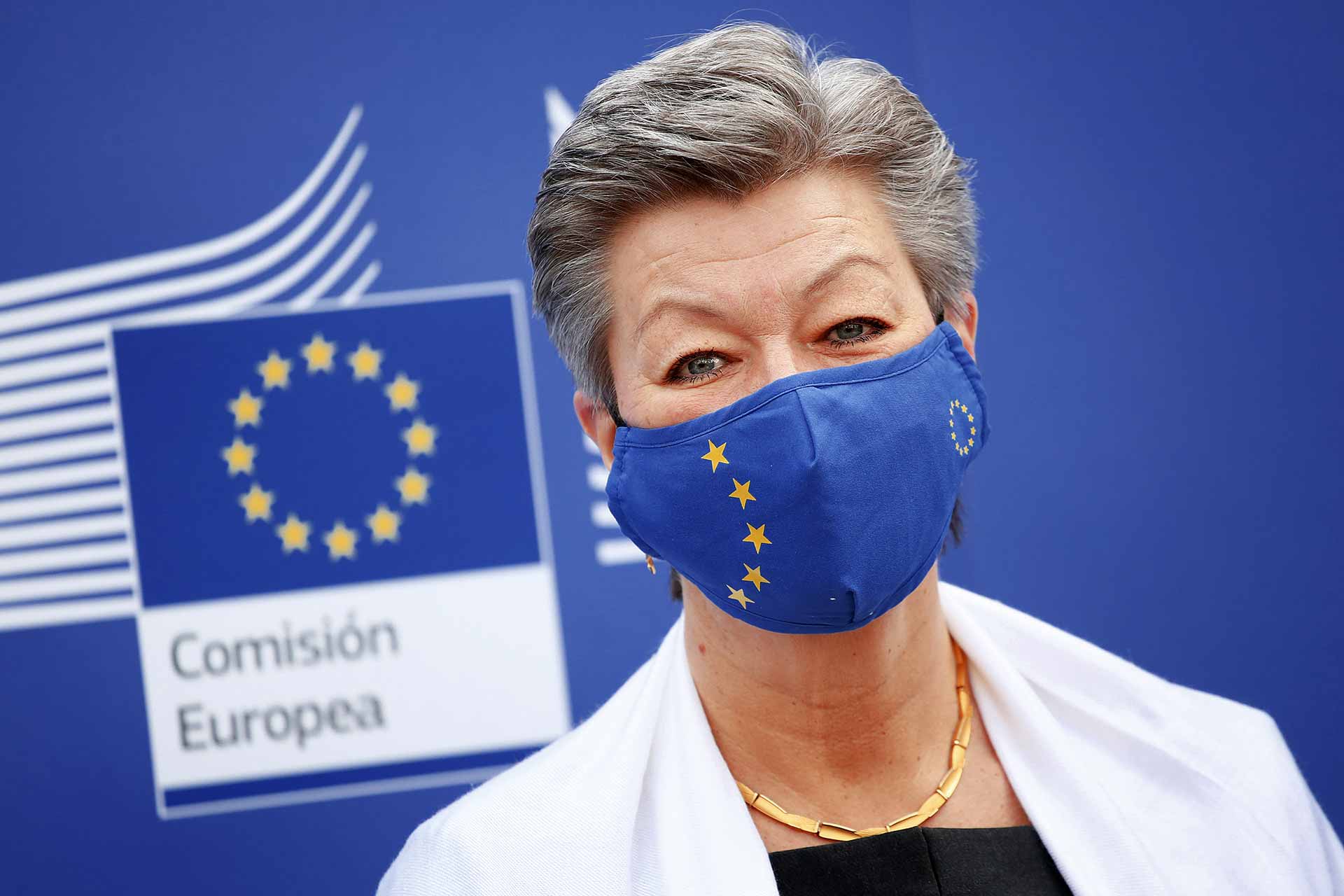 It's hard for me or many Europeans to put ourselves in your shoes.
We don't know what it's like to suffer an attack or lose a loved one in this way.
But many Europeans fear one day they too could be there, at the wrong place, and wrong time.
We are not all victims. But we are all targets.
So we must fight terrorism together.
Islamist terror is a present threat. Far right terrorism is on the rise. Corona conspiracy theories are inspiring political violence. New threats are on the horizon.
Last December I launched a new counter terrorism agenda.
With proposals that aim to:
Boost European police cooperation and information exchange
Make it more difficult, for foreign fighters to enter Europe undetected.
Deny terrorists access to deadly firearms
Protect people in public spaces. Like churches, mosques, synagogues, stadiums and public transport.
Sometimes simple measures save lives. A reinforced door in a synagogue in Halle prevented terrorists from making many more victims.
We must counter terrorism offline and online.
There are very poisonous extremist groups active online.
Radicalising young people and spreading horrific images and hate speech.
Between countries and across borders.
We now finally have a political agreement to block online terrorist propaganda.
To stop terrorists recruiting online, posting their attacks online. Member States will now be able to order providers in other Member States directly to take down terrorist propaganda – within the hour.
We'll also continue to work with Internet companies to take down terrorist content voluntarily.
Besides the strong arm of law enforcement, we need the patient work of prevention.
We need you.
Today is a day for bearing witness.
Shirley Zapf
Antonio Miguel Utrera
Tor-Inge Kristoffersen
Debora Huyghe
Today we will hear your voices.
Some of you tell your stories, for the very first time.
I have so much respect for your courage, strength and dignity.
And I admire the bravery of the first responders. Doctors and nurses, police. Emergency services. Like Dr Catherine Thiery.
Who are first on the scene, first to support victims.
Your stories, your experiences, are a warning and an inspiration.
An antidote, for radicalisation.
Some of you talk with terrorist offenders. To help them to renounce violence and to reintegrate. When they return to society after their sentence.
Like in the Healing Social Wounds Project in Italy. Or in the Basque country – as described in the book Los Ojos del Otros.
Many of you go to schools. To share your experiences. And tell your stories to the young generation.
It's difficult to get through to teenagers. But we know your stories get through.
One student told a survivor of the Bataclan attack: "When I have a son, and we discuss the 13th of November attacks, I will talk about you, because I saw you".
You show young people, that where violence wins, everybody loses.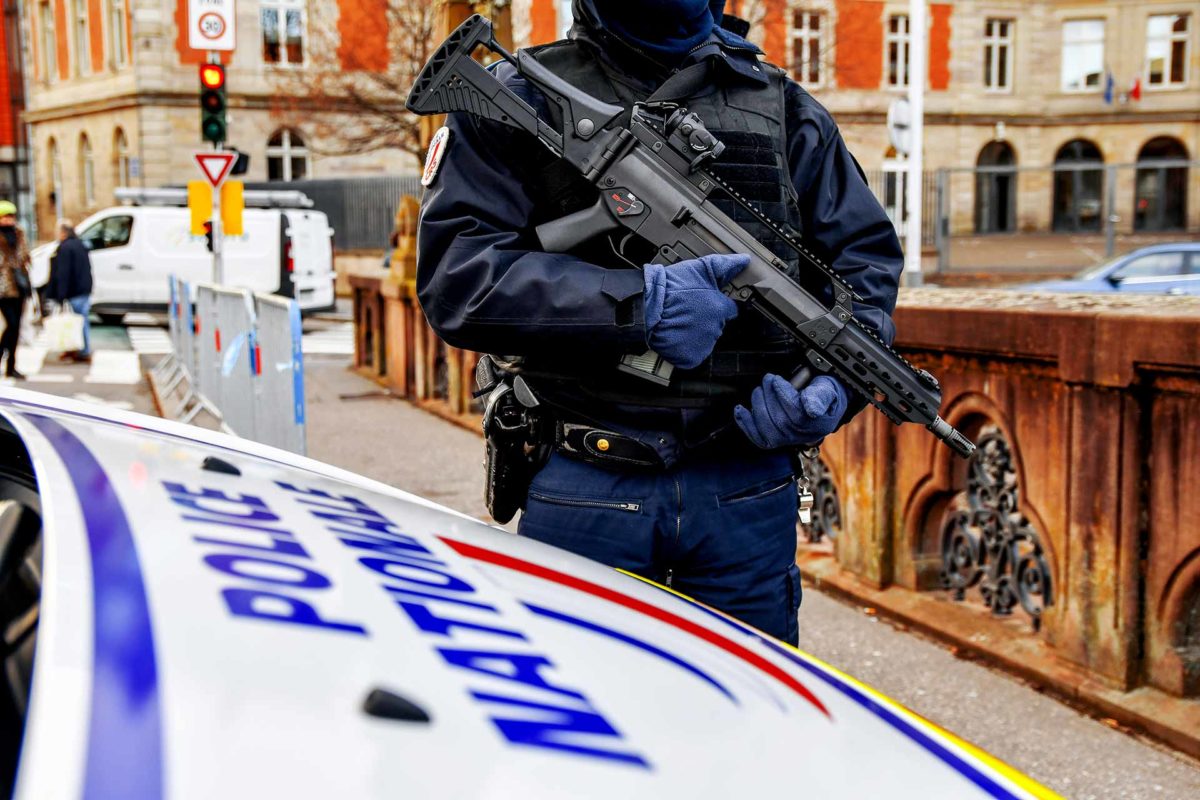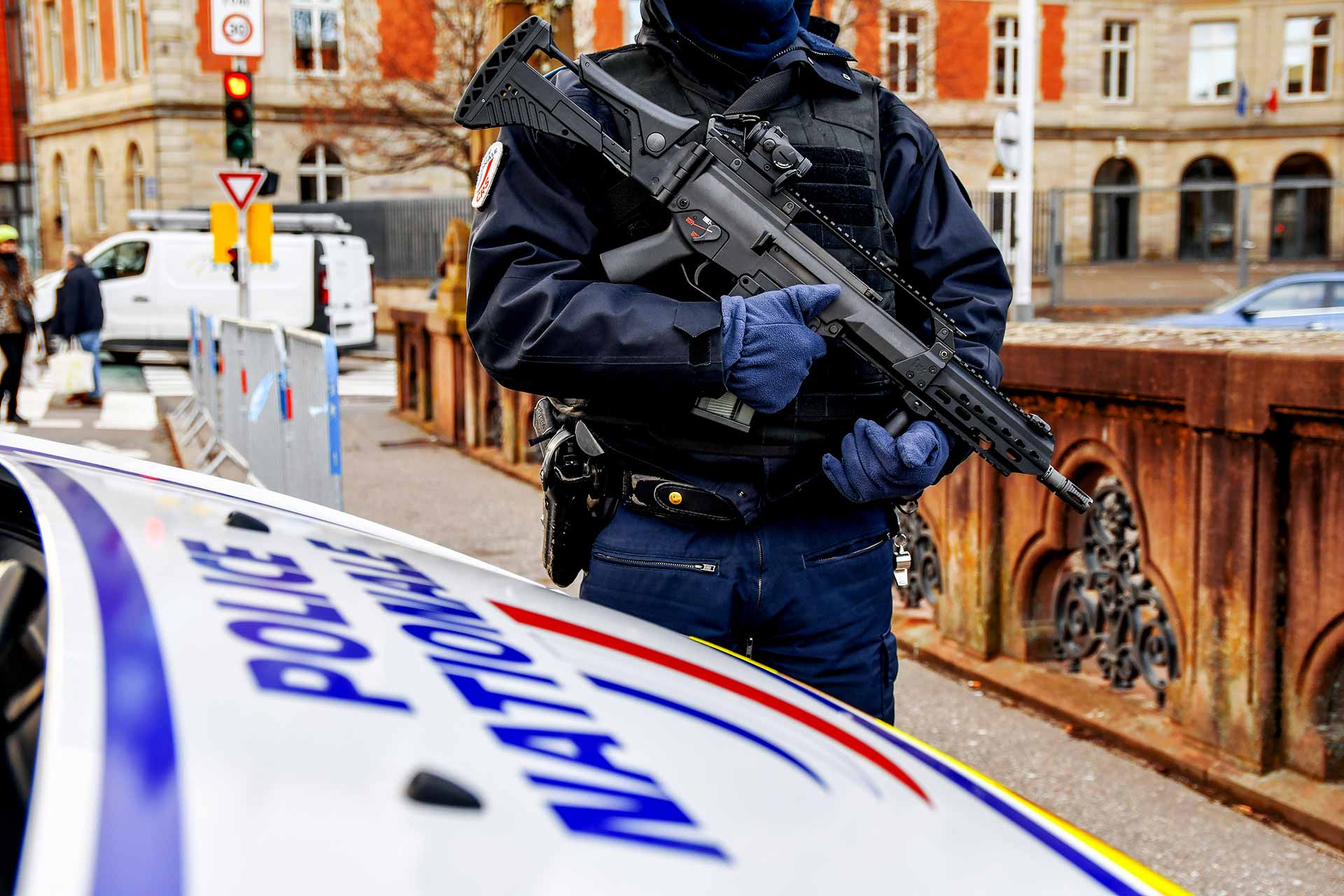 Your efforts mean people not radicalised. Attacks not made. Lives not lost.
We may never know, how many. But I am sure it is true.
You take this terrible experience you've had.
And use it for good.
That shows immense courage and resilience.
And helps to keep Europe safe.
And so I have not come here today, to tell you what Europe is doing for you.
I have come to thank you, for what you are doing for Europe.
I thank all of you joining us today, in person and online.
I thank the Radicalisation Awareness Network (RAN) and the Working group on Victims of Terrorism for all you are doing.
To support victims and to prevent terrorism.
And I thank Ana Rodriguez Cordero and Philippe Vansteenkiste, for co-organising today's event.
You have truly made this an event by victims, about victims and for victims.
And I want to thank all the victims. For speaking out today.
Thank you for your strength.
Thank you for reminding us, why our work is so important.
eudebates with Victims of Terrorism
Share this debate with your friends!
Follow #eudebates on Google News and on Facebook