EU adopts restrictive measures against individuals and organisations responsible for some of the worst human rights abuses and violations. Sanctions are a key part of the EU's human rights toolbox against human rights abuses and violations.
Until now, the EU has mostly adopted sanctions targeted at individual countries. Responding to violations from countries not already covered by EU sanctions means adopting a completely new framework for each country. The EU is now shifting to a more thematic approach. Under this approach sanctions focus on a particular type of problem rather than a country. For example, the EU already has sanctions on chemical weapons, human rights abuses and cyber-attacks. They can be flexibly apply to offenders from any country in the world. It has now added thematic human rights sanctions.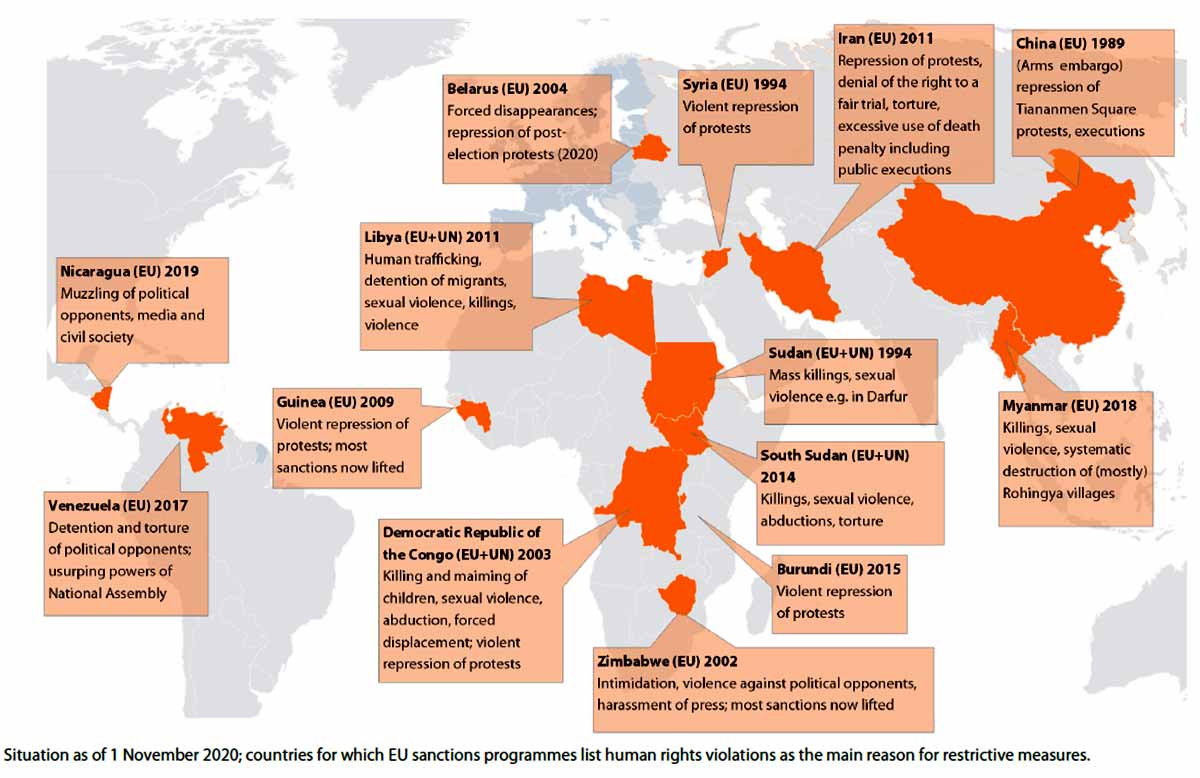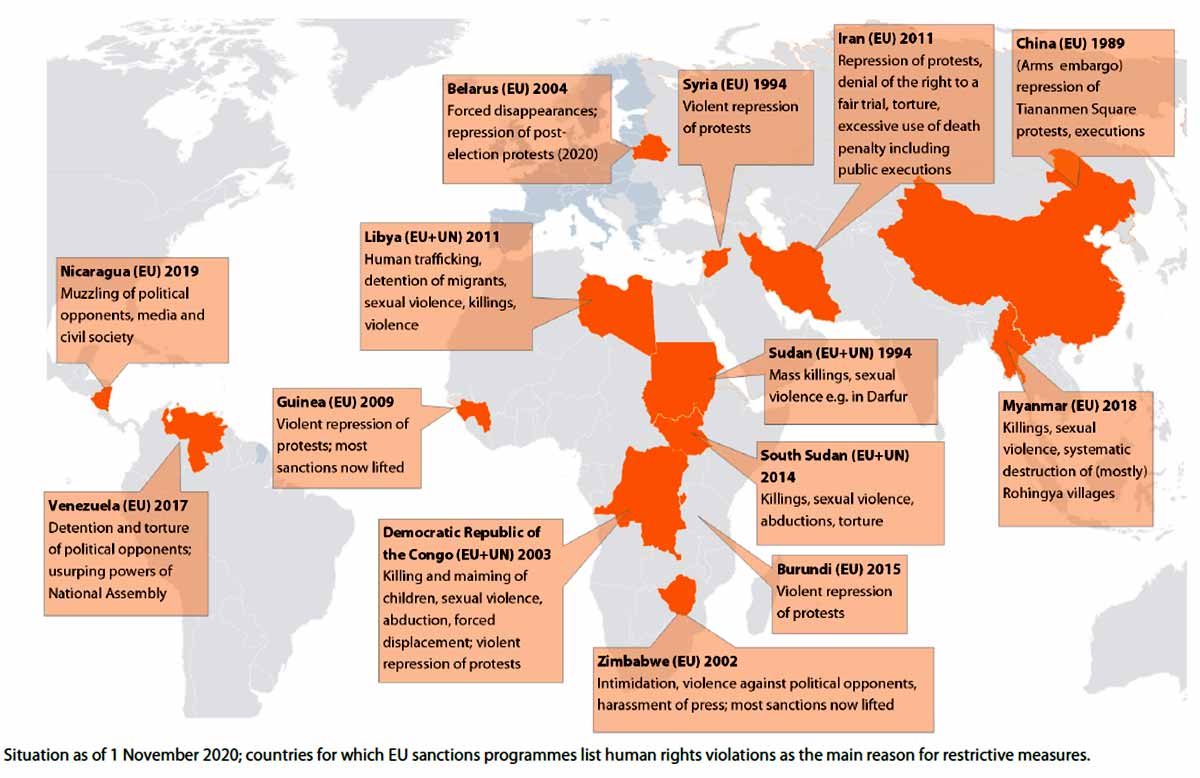 EU states have formally approved new sanctions against human rights abusers, modelled on the US 'Magnitsky Act'. EU Foreign Affairs ministers met in Brussels on Monday (7 December) and decided a "landmark agreement" said chief Josep Borrell.
The United States' 2016 Global Magnitsky Act, named after Sergey Magnitsky, a Russian whistleblower who died in jail after exposing corruption by high-level officials, gives some idea of how future EU human rights sanctions will work. Under the act, the US government has adopted sanctions against over 100 human rights violators from a wide range of countries.
The proposal for the EU's new sanctions regime was in the Agenda of the Netherlands Presidency in 2018. The necessary legislation came to the Council of the EU on 7 December 2020, in time for UN Human Rights Day on 10 December 2020.
Which sanctions can the EU Global Human Rights Sanctions Regime impose?
The EU Global Human Rights Sanctions Regime (EUGHRSR) can ban perpetrators from entering the EU, freeze perpetrators' assets in the EU and prohibit any EU person from making funds and economic resources available to perpetrators.
Who is targeted by the Sanctions Regime?
The EU Global Human Rights Sanctions Regime (EUGHRSR) targets individuals and entities responsible for or involved in serious human rights violations or abuses worldwide. It can also target individuals and entities associated with the perpetrators.
In what regards the nature of the targets, these can be both state and non-state actors, regardless of where they are, and regardless of whether they commit those violations and abuses in their own state, in other states or across borders.
EU sanctions are targeted and never aim at the civilian population. The new EUGHRSR contains specific clauses, incl. a dedicated humanitarian derogation. It allows Member States to authorise actions that would otherwise be restricted, if such actions have humanitarian purposes.
eudebates human rights abuses
Share this debate with your friends!
Follow #eudebates on Google News and on Facebook