Thierry Breton agrees with President Trump but rejects the idea of ​​banning the TikTok application in Europe. European Commissioner for the internal market understands TikTok's risk by new Chinese tech rules. ByteDance-owned TikTok is built on algorithms that analyse user behaviour to push personalised content. China includes advanced technologies such as AI on list requiring special licences.
The social platform moved Data Protection of European users from U.S. to U.K. and Ireland last July. ByteDance-owned TikTok has announced plans to move responsibility for protecting the personal data of its European users to its Irish and U.K. branches from its U.S. entity. This is a move that comes amid growing concerns over its privacy practices.
"From July 29th, TikTok's Irish and U.K. entities will take over from TikTok Inc., our U.S. entity, to provide TikTok to users in Europe and manage and safeguard their personal data," the company said in a statement last July.
TikTok Ireland will play the role of service provider for users in the European Economic Area and Switzerland. Ireland is a member state of the EU. Meanwhile, TikTok U.K. will be responsible for providing services to U.K. users, the company added. The announcement came weeks after the European Data Protection Board set up a task force to investigate TikTok's data processing activities and privacy practices across the European Union. Today maybe this is the reason that Thierry Breton understands Donald Trump, but does not want a TikTok ban in Europe.
Pour protéger les utilisateurs européens, j'ai toujours défendu un principe clair:

"Les #données des Européens doivent être stockées et processées en ??"

Sans protectionnisme, cela s'applique à #TikTok comme à toutes les plateformes.https://t.co/mfXGBzSEDw

— Thierry Breton (@ThierryBreton) September 2, 2020

 
Across the Atlantic, Donald Trump gave ByteDance until September 15 to reach an agreement on the sale of TikTok's American activities. Otherwise, the popular application of short format videos will be banned in the US. For the President of the United States, there are national security risks with tha social platform and a form of espionage on behalf of China. Charges without producing evidence that are strongly contested by TikTok. So ByteDance could still reach an agreement soon with a US buyer.
TikTok signed EU's Code of Practice
On the other side of the Atlantic, TikTok joined the EU's Code of Practice on disinformation last June. It was the latest platform to sign up the European Union's Code of Practice on disinformation. TikTok agreed to a set of voluntary steps aimed at combating the spread of damaging fakes and falsehoods online.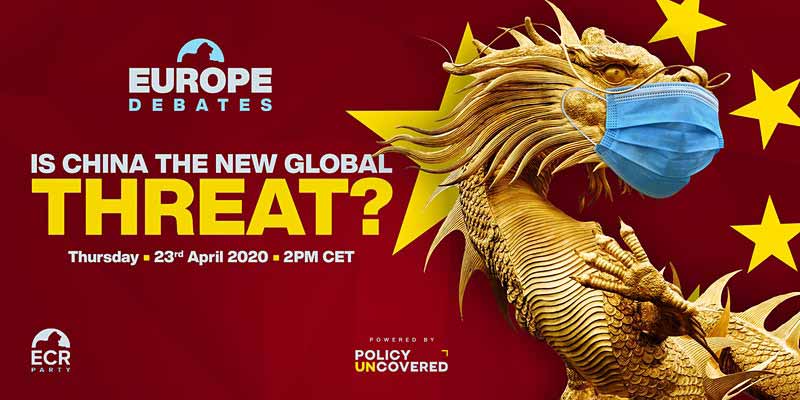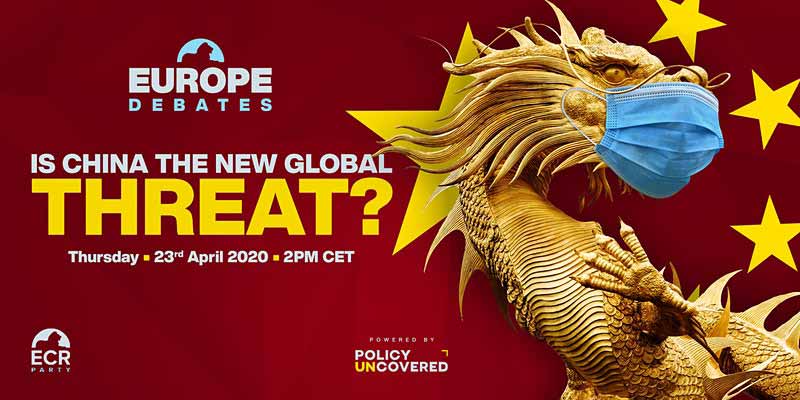 EU Commission had warned that a coronavirus 'infodemic' had led to a flood of false and or misleading information related to the COVID-19 pandemic. EU had declared that tech giants they must do more. Platforms signed up to the Code of Practice must provide monthly reports. These reports have greater detail about the counter measures they're taking to tackle coronavirus fakes. The Commission said that TikTok was on the point of signing up. It also said negotiations remain ongoing with Facebook-owned WhatsApp to join the code.
TikTok announced first data center in Europe
TikTok announced the first EU data center will be located in Ireland. It will store the data of its European users once it's up and running which is expected by early 2022, according to a blog post published by global CISO, Roland Cloutier.
"This investment in Ireland… will create hundreds of new jobs and play a key role in further strengthening the safeguarding and protection of TikTok user data, with a state of the art physical and network security defense system planned around this new operation," Cloutier noted. The EU based regional data center will give a speed boost for European users. The EU data center provides faster load times, improving the overall experience of using the app.
Update
TikTok joins EU Code of Conduct against illegal online hate speech
The Commission welcomes the decision of TikTok – video-sharing social networking platform – to join the EU Code of Conduct on countering illegal hate speech online. Didier Reynders, Commissioner for Justice, said: "By signing up to our Code of Conduct, TikTok has demonstrated a firm commitment to tackling illegal hate speech online. The EU needs robust cooperation with such prominent actors to make the digital environment a safe place for all."
TikTok is the ninth partner to join the Code of Conduct, launched in 2016, joining Facebook, Microsoft, Twitter, YouTube, Instagram, Snapchat, Dailymotion and Jeuxvideo.com. As underlined by the results of the fifth evaluation published in June 2020, the Code of Conduct has led to IT companies assessing 90% of flagged content within 24 hours and removing 71% of the content deemed to be illegal hate speech. 
Share this debate with your friends!
Follow #eudebates on Google News and on Facebook