The new Health Passport is called CommonPass aims to create common standard proving a traveller is Covid-free or vaccinated. Five big global airlines roll out a digital health passport to revive air travel. People share the current health status so they can safely return to travel and life.
Five leading airlines are working to roll out digital health passports. From December 15, people flying with JetBlue, Lufthansa, Swiss International Airlines, United Airlines, and Virgin Atlantic airlines can use the CommonPass to record their Covid status. The CommonPass will be the proof of their Covid status to show to airport staff.
The system can show the results for those who have taken PCR tests. It also shows the names of testing facilities and labs. It includes passport numbers, users' current health status, itineraries and other pertinent information. Users can quickly learn whether they meet entry requirements by holding their smartphones over data scanners. Airlines around the world are considering introducing the CommonPass.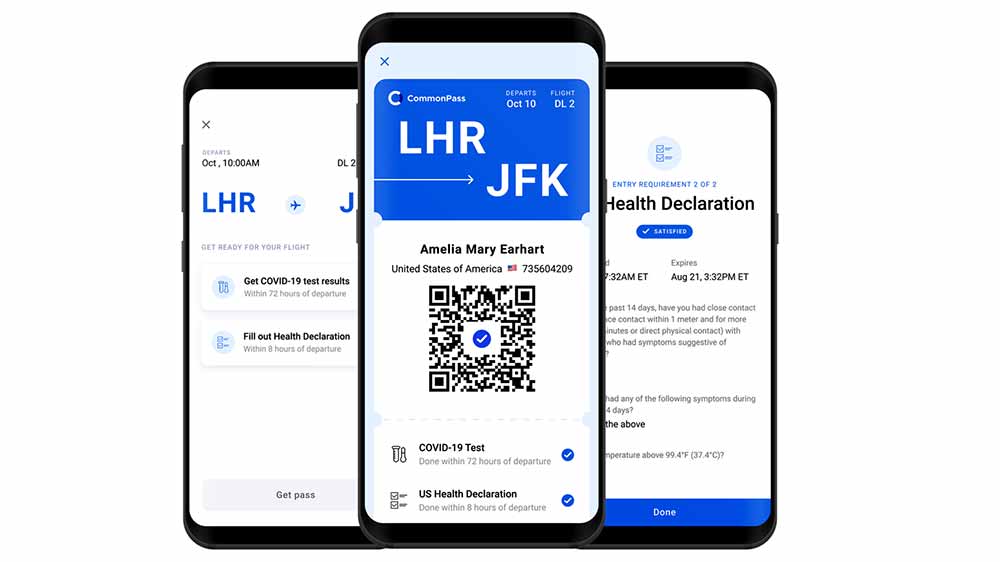 CommonPass – How it works
CommonPass lets individuals access their lab results and vaccination records. It presents information used to validate COVID status without revealing any other underlying personal health information. Lab results and vaccination records can be available through existing health data systems, national or local registries or personal digital health records (Apple Health for iOS, CommonHealth for Android). Apple Health and CommonHealth let individuals store their health records securely and privately on their phones, entirely under their control.
The CommonPass platform assesses whether the individual's lab test results or vaccination records come from a trusted source. It is a Health Passport to satisfy the health screening requirements of the country they want to enter. CommonPass delivers a simple yes/no answer as to whether the individual meets the current entry criteria. All the underlying health information stays in the individual's control. CommonPass can give access directly through other apps and services. The CommonPass will be the common Health Passport. The purpose of CommonPass and the Common Trust Network is to enable safer airline and cross border travel. It gives both travellers and governments confidence in each traveller's verified COVID-19 status.
To restart travel in the pandemic era, we need an international health pass we can trust.

Bradley A. Perkins, Chief Medical Officer, The Commons Project
Trusted Health Network – Health Passport
The pass isn't mandatory for travelling, but is the first standardised format for Covid test results to be used this way. At present, COVID-19 test results are frequently presented on printed paper – or photos of the paper – from unknown labs, often written in languages foreign to those inspecting them. There is no Health Passport as standard format or certification system for lab results. Similarly, vaccination records are generally shared on paper cards that can be easily forged. As countries contemplate relaxing border restrictions and quarantine requirements, they need a more trustworthy model for validating the health status of incoming travelers.

CommonPass network
Swiss non-profit The Commons Project Foundation created the digital pass with the support of the World Economic Forum. Airport Council International (ACI) World, who represent almost 2,000 airports worldwide will join forces along with the five participating airlines.
The Commons Project, The World Economic Forum and a broad coalition of public and private partners are collaborating to launch CommonPass. It will be a trusted, globally-interoperable platform for people to document their COVID-19 status (health declarations / PCR tests / vaccinations) to satisfy country entry requirements, while protecting their health data privacy. The Commons Project together with The World Economic Forum is working to initiate the CommonPass framework to address those challenges.
JetBlue
Lufthansa
Swiss International Airlines
United Airlines
Virgin Atlantic
In addition two major Japanese airlines will launch trials of a digital certificate for negative coronavirus test results to reduce the complexity of immigration procedures for international air travelers. All Nippon Airways will start examining the usefulness of the smartphone app, "CommonPass", on its flights between Tokyo's Haneda Airport and New York as early as December. Japan Airlines is also considering a similar program.
The Commons Project – Health Passport
The Commons Project is a nonprofit public trust established to build platforms and services to make life better for people around the world. For global travel and trade to return to pre-pandemic levels, travelers will need a secure and verifiable way to document their health status as they travel and cross borders. Countries will need to be able to trust that a traveller's record of a COVID PCR test or vaccination administered in another country is valid. Countries will also need the flexibility to update their health screening entry requirements as the pandemic evolves and science progresses. Airlines, airports and other travel industry stakeholders will need the same.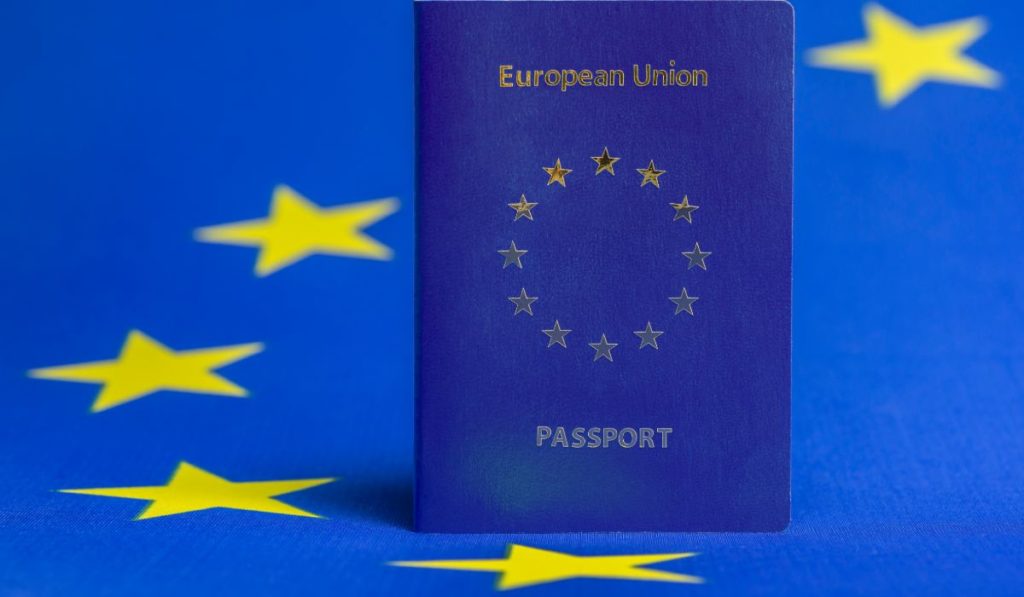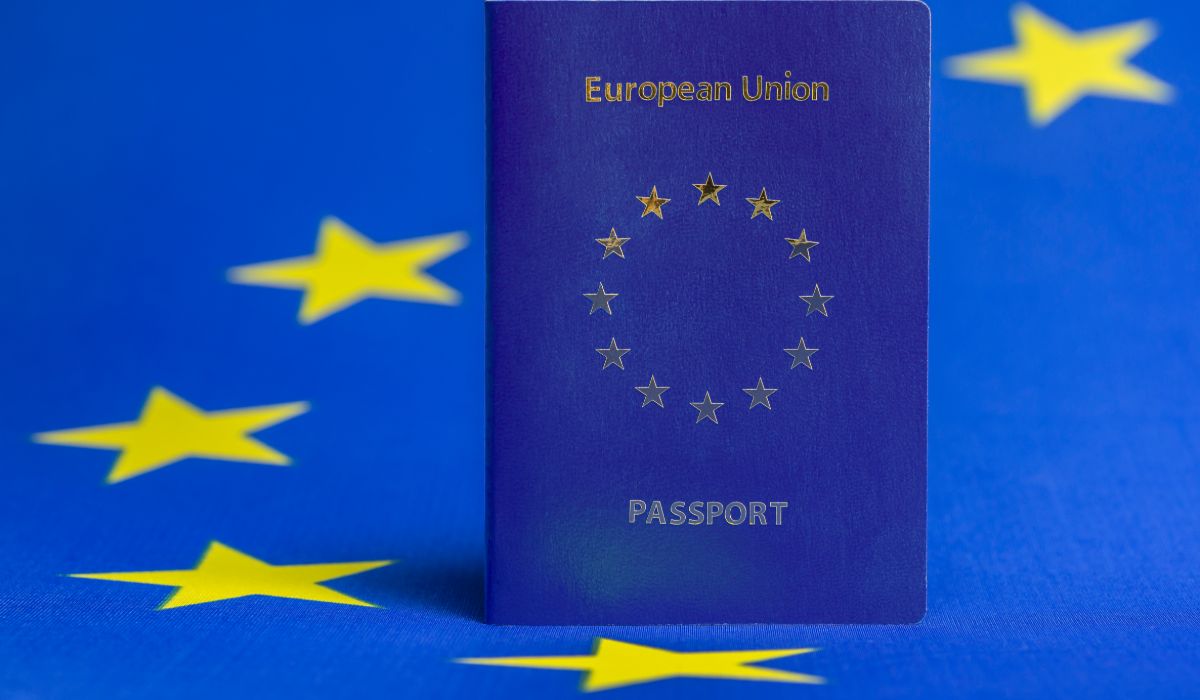 International Air Transport Association (IATA)
The CommonPass – Health Passport was first trialled in October on Cathay Pacific Airways and United Airlines flights between Hong Kong, Singapore, London, and New York. The International Air Transport Association (IATA), a trade group of the world's airlines, announced that its new IATA Travel Pass is in the final stage of development. "IATA Travel Pass will manage and verify the secure flow of necessary testing or vaccine information among governments, airlines, laboratories and travelers," the organization said. IATA said it expects to start pilot-testing its Travel Pass for transborder trips later this year with International Airlines Group (parent of British Airways, Iberia and others) and to launch it formally in the first quarter of 2021 for Apple devices and in April for Android.
Individual national responses will not be sufficient to address this global crisis. Bans, bubbles and quarantines may provide short term protection, but developed and developing nations alike need a long-term, flexible and risk-based approach like CommonPass.

Christoph Wolff, Head of Mobility, World Economic Forum
Lufthansa tests 'COVID-negative' flights
LH2058 was Lufthansa's first fully COVID-19 tested flight. Just before boarding all passengers and crew tested negative for the virus. Once the test was completed, customers received their test results within short time by push message and e-mail. In close cooperation with the Munich and Hamburg airports as well as with the biotech companies Centogene and the Medicover Group's medical care center, MVZ Martinsried, the airline offers its customers the opportunity to be tested for Covid-19 free of charge before departure of the two daily flights.
Passengers who do not wish to be tested will be transferred to an alternative flight at no additional cost. Only if the result is negative, the boarding pass will be activated and access to the gate will be granted. Alternatively, passengers can present a negative PCR test not older than 48 hours at departure. Lufthansa takes care of the complete rapid test procedure. There are no extra costs for the passenger. All they have to do is register in advance and allow a little more time before departure.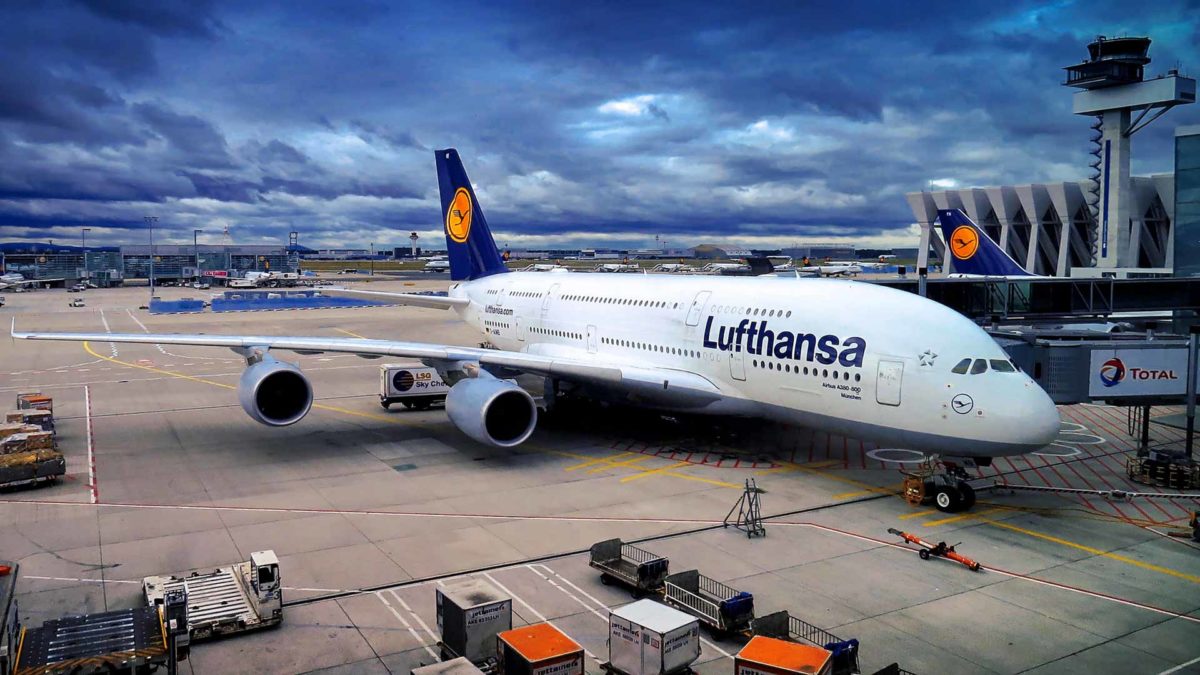 Ola Hansson, CEO Lufthansa Hub Munich, says: "We want to again expand the worldwide travel options for our customers while maintaining the highest hygiene and safety standards. Successful testing of entire flights can be an important key to this. With the test flights we have successfully launched today, we are gaining important knowledge and experience in handling rapid tests".
COVID vaccines are approved and distributed to the public. Proof of vaccination will eventually soon replace proof of a negative COVID test as the primary requirement for international travelers. CommonPass as a Health Passport could be mandatory.
Can travellers refuse compulsory vaccination?
Mandatory vaccination.
Does it work in Europe?
Share this debate with your friends!
Follow #eudebates on Google News and on Facebook