Being vaccinated against COVID-19 may not prevent transmission and vaccine passports may not be an "effective strategy" for restarting travel, cautioned the World Health Organization (WHO).
"At this stage, we would not like to see vaccination passports as a requirement for entry or exit because we are not sure at this stage that the vaccine prevents transmissions," said WHO spokesperson Dr Margaret Harris, just ahead of World Health Day on 7 April 2021.
Supply and demand of vaccine passports
Dr. Harris added that vaccine passports may not be an effective strategy as "not everyone has access to vaccines and there are groups in society who are excluded…We are still waiting on adequate supplies to provide the vaccines to all the countries that need them."
Highlighting how COVID-19 has impacted some people more than others, Dr. Harris said that the virus "has really exposed the stark inequities in access to and coverage of health services…Groups who already faced discrimination, poverty, social exclusion, difficult living and working conditions were the hardest hit by the pandemic".
Digital Green Certificate – EU vaccine passports
The "Digital Green Certificate" will facilitate safe and free movement during the COVID-19 pandemic within the EU. A Digital Green Certificate will be a proof that a person has been vaccinated against COVID-19, has received a negative test result or has recovered from COVID-19 that can be used across all EU Member States. It can also be introduced in Iceland, Liechtenstein, Norway as well as Switzerland. The Digital Green Certificate will also be open to initiatives being developed globally.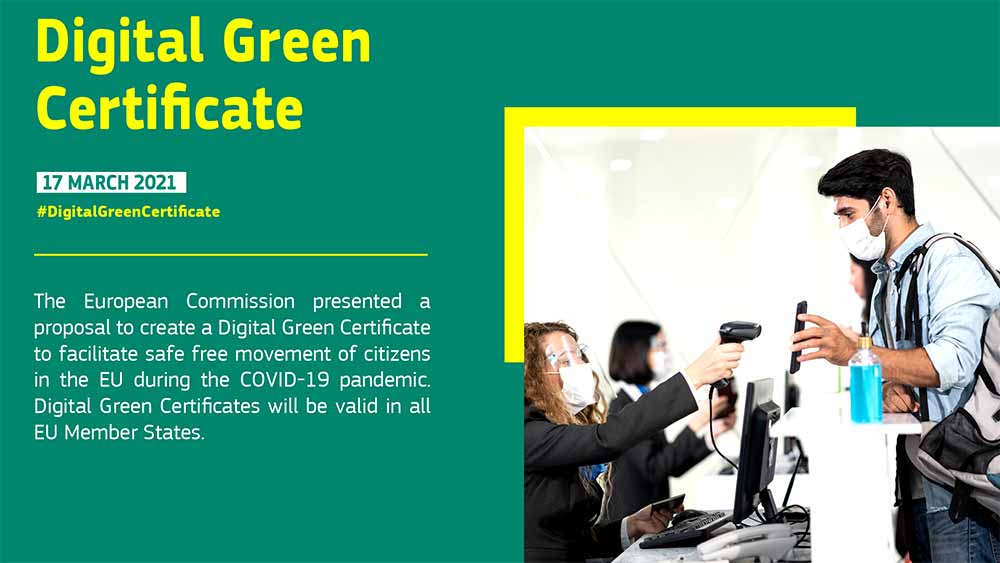 What are the main elements of the proposal?
The Digital Green Certificate system covers three different types of COVID-19 certificates: a vaccination certificate, a test certificate, and a certificate of recovery.
They can be issued and used in all EU Member States to facilitate free movement. All EU citizens and their family members as well as non-EU nationals staying or residing in the Member States and who have the right to travel to other Member States, would be eligible to receive them free of charge.
The certificates should only include a minimum set of information necessary to confirm and verify the holder's vaccination, testing or recovery status.
Being vaccinated will not be a pre-condition to travel. All EU citizens have a fundamental right to free movement in the EU and this applies regardless of whether they are vaccinated or not. The same principle applies to the rights of non-EU nationals staying or residing in the EU Member States and who have the right to travel to other Member States. The Digital Green Certificate will make it easier to exercise that right, also through testing and recovery certificates.
How will it help to facilitate safe free movement?
The Digital Green Certificate can serve as proof of vaccination, testing and recovery in order to waive restrictions to free movement put in place in a Member State on public health grounds, such as testing or quarantine requirements. If a Member State accepts proof of vaccination to waive restrictions to free movement, it will have to accept proof of vaccination issued by another Member State in relation to vaccines which have received EU market authorisation.
Member States will have the option to extend this to travellers who receive other vaccines. When travelling, every Digital Green Certificate holder will have the same rights as citizens of the visited Member State who have been vaccinated, tested or recovered. If a Member State continues to require holders of a digital green certificate to quarantine or test, it must notify the Commission and all other Member States and provide reasons for such measures.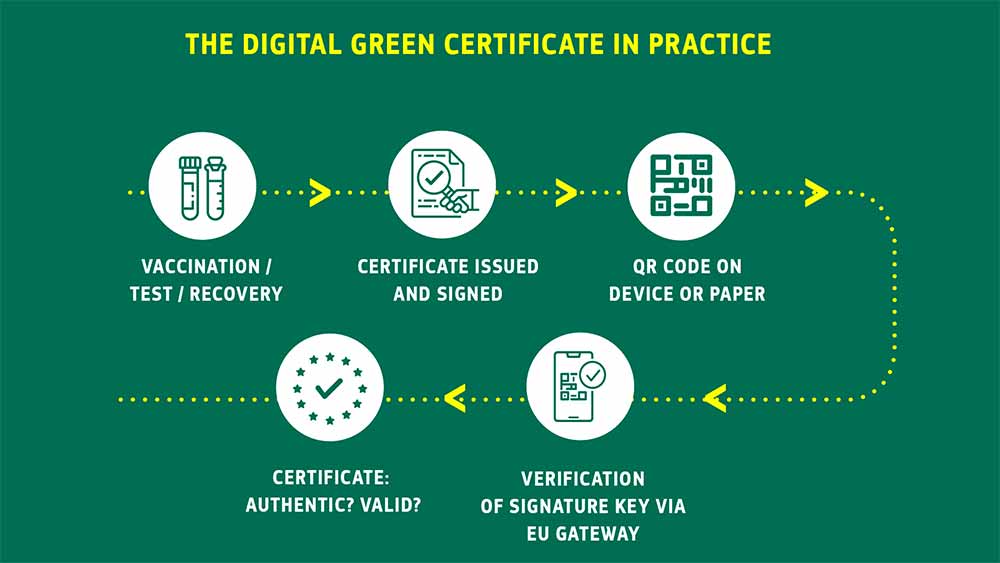 World Health Day plea
For this year's World Health Day, the UN agency has urged countries to build a fairer, healthier world post-COVID-19. Dr. Harris called for action to "put in place policies and allocate resources so the most vulnerable groups can see their condition improve faster".
This means "improving living conditions for all", tackling "poverty and health inequities", building sustainable societies and strong economies, and promoting "a more equitable sharing of resources, ensuring food security and nutrition" and turning "the tide on climate change".  There is so much work to do", she said. Latest WHO data from Tuesday 6 April, at the time of posting, indicates that there have been 131,309,792 confirmed cases of COVID-19, including 2,854,276 deaths globally, reported to WHO.
By the end of 5 April, a total of 604,032,357 vaccine doses have been administered. Regionally, infections and deaths remain highest in the Americas, with 56,880,123 confirmed cases, followed by Europe (46,085,310), South-East Asia (15,438,907), Eastern Mediterranean (7,785,717), Africa (3,126,037) and Western Pacific (1,992,953).
eudebates vaccine passports
Share this debate with your friends!
Follow #eudebates on Google News and on Facebook