The Commission adopted a common Digital Green Certificate to travel again covering vaccination, testing and recovery. A technical framework will be defined at EU level, to be put in place by mid-June, to ensure security, interoperability, as well as full compliance with personal data protection. It will also allow the possibility to extend to compatible certificates issued in third countries.
European Commission is proposing to create a Digital Green Certificate to facilitate safe free movement inside the EU during the COVID-19 pandemic. The Digital Green Certificate will be a proof that a person has been vaccinated against COVID-19, received a negative test result or recovered from COVID-19. It will be available, free of charge, in digital or paper format. It will include a QR code to ensure security and authenticity of the certificate. The Commission will build a gateway to ensure all certificates can be verified across the EU, and support Member States in the technical implementation of certificates. Member States remain responsible to decide which public health restrictions can be waived for travellers but will have to apply such waivers in the same way to travellers holding a Digital Green Certificate.
The Digital Green Certificate will cover three types of certificates –vaccination certificates, test certificates (NAAT/RT-PCR test or a rapid antigen test), and certificates for persons who have recovered from COVID-19.
The certificates will be issued in a digital form or on paper. Both will have a QR code that contains necessary key information as well as a digital signature to make sure the certificate is authentic.
The Commission will build a gateway and support Member States to develop software that authorities can use to verify all certificate signatures across the EU. No personal data of the certificate holders passes through the gateway, or is retained by the verifying Member State.
The certificates will be available free of charge and in the official language or languages of the issuing Member State and English.
Green Pass should be ready between May 17 and June 1
The Digital Green Certificate will be valid in all EU Member States and open for Iceland, Liechtenstein, Norway as well as Switzerland. The Digital Green Certificate should be issued to EU citizens and their family members, regardless of their nationality. It should also be issued to non-EU nationals who reside in the EU and to visitors who have the right to travel to other Member States.
The Digital Green Certificate system is a temporary measure. It will be suspended once the World Health Organization (WHO) declares the end of the COVID-19 international health emergency. Vaccine passports seem likely to become the golden tickets we've all been waiting for.
How soon will Europe's major Tourist Destinations reopen tourism again?
Each country's approach to travel is changing on a case-by-case basis. Generally, domestic and international travel bans are being lifted once the number of coronavirus cases have plateaued or begin to decline. In Europe, temporary border closures have been enforced in a number of countries. Germany, Belgium, Hungary, Finland, Norway and Spain willreassess border closures in mid-March. Until March 31, Sweden has banned non-essential travel from countries outside the EU.
COVID-19 pandemic has proven to be unpredictable. However, the EU expects to be able to reopen for international tourism . This will be possible as soon as countries vaccinate the majority of its population. Tourism-dependent economies like Greece have pushed for a common EU system that would restore some travel to the region this summer. These countries struggled with fewer visitors in 2020 and want to welcome people back to avoid more serious economic scars.
Digital Green Certificates Reopen Tourism and Travel bubbles
Countries with low numbers of reported coronavirus cases are now working together to create so-called 'travel bubbles' with one another. This means that people who live within the bubble will be free to cross borders without the need to go into quarantine upon arrival. Latvia, Estonia and Lithuania created the first European travel bubble when they opened borders to each other back in May.
Most recently, Australia and New Zealand agreed to begin operating a trans-Tasman travel bubble.
Digital Green Certificate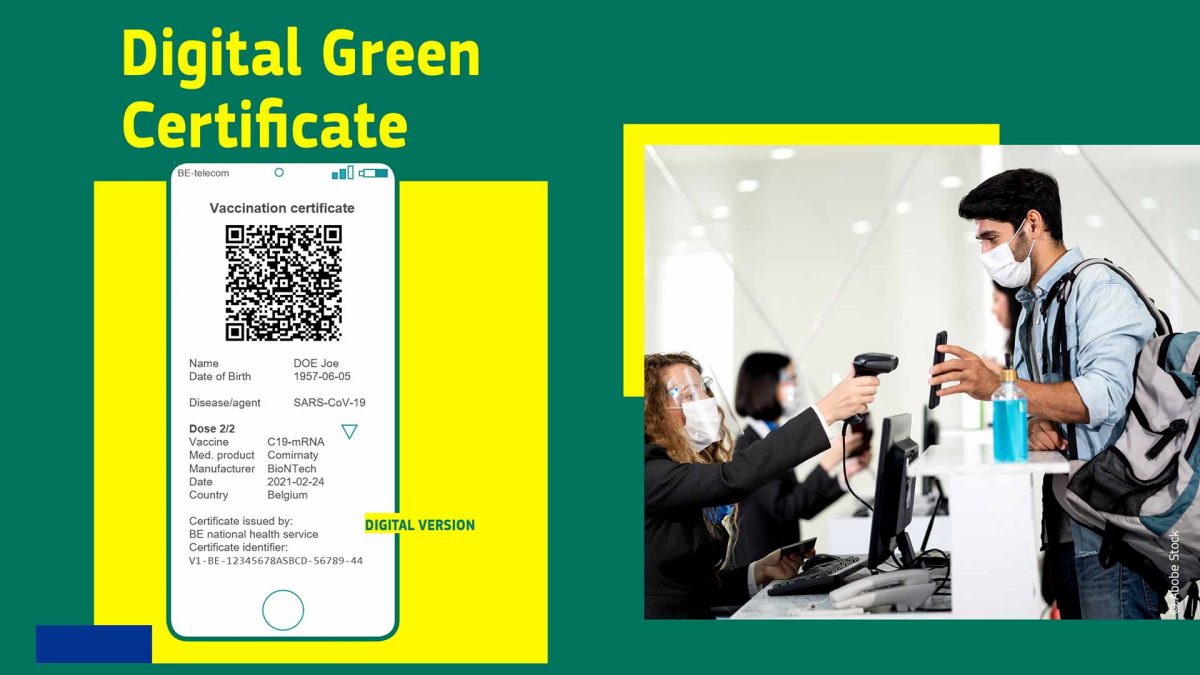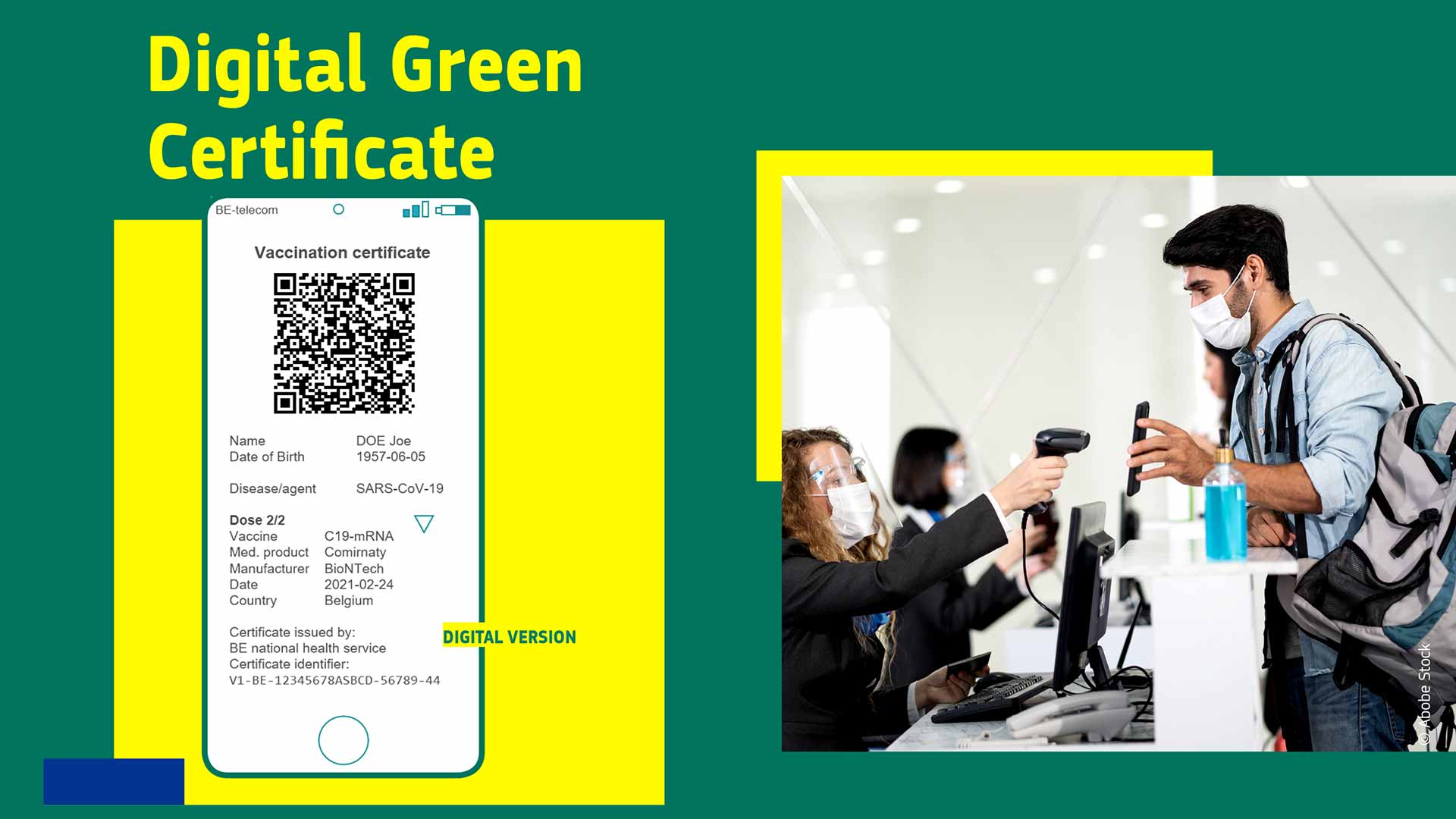 To comply with the measures to limit the spread of the coronavirus and to reopen tourism, travellers in the EU will have to provide various documents. These Certificates are medical certificates, test results, or declarations. The absence of standardised formats has resulted in travellers experiencing problems when moving within the EU. There have also been reports of fraudulent or forged documents.
Digital Green Certificates will prove three different types of COVID-19 situations
To prove the holder has been vaccinated
Test results (NAAT/RT-PCR test or a rapid antigen test)
To prove the holder has recovered from COVID-19
The Commission adopted a complementary proposal to ensure that the Digital Green Certificate is also issued to non-EU nationals who reside in Member States or Schengen Associated States and to visitors who have the right to travel to other Member States. Separate proposals to cover citizens and non-EU citizens are necessary for legal reasons; there is no difference in treatment of citizens and eligible non-EU citizens for the purpose of the certificates.
To be ready before the summer, this proposal needs a swift adoption by the European Parliament and the Council.
In parallel, Member States must implement the trust framework and technical standards, agreed in the eHealth network. This will ensure timely implementation of the Digital Green Certificate, their interoperability and full compliance with personal data protection. The aim is to have the technical work and the proposal completed in the coming months.
When will hotels for tourism reopen?
European countries including the UK, Croatia, Turkey, Monaco, France, Greece and Italy have already begun reopening some of their hotels. They reopen tourism to international visitors with social distancing measures in place. Regions like the US and Asia remain closed to international travellers. Hotels are only open for locals to enjoy staycations.
Many countries have now reopened hotels alongside other public venues like restaurants, spas, cinemas and shopping centres. However, others are still closed for now as a result of each country's phased approach. Below we list the latest information you'll be able to travel this summer.
Portugal reopens tourism May 17
Greece reopens tourism May 14
Cyprus reopens tourism May 1
France is OPEN
Spain maybe reopens May 19
Many European countries have now reopened hotels to travellers. However, even if governments have said that hotels in their country have reopened, travellers are advised to check before making plans as each individual hotel may have a different approach.
eudebates travel again in Europe
Share this debate with your friends!
Follow #eudebates on Google News and on Facebook