EU Member States are gradually trying to restart Summer tourism and the release of flights. The European Union Aviation Safety Agency (EASA) published a list of airports located in affected areas with high risk of transmission of the CoViD-19 infection. This "blacklist" of airports has 35 countries, cities and airports where the coronavirus pandemic remains out of control. EASA determined this blacklist of airports to support aircraft and aerodrome operators to put in place an extra layer of protection for the passengers and crew members.
The 34 high-risk transmission countries
Regarding European countries, EASA includes in the "blacklist" airports from the following countries:
Belgium (all airports)
France (all airports in Ile de France)
Italy (airports in specific prefectures in northern Italy)
Netherlands (4 airports)
Poland (Katowice Airport)
Portugal (two airports)
Spain (airports in specific prefectures)
Sweden (airports in the capital Stockholm region)
United Kingdom (13 airports including Heathrow, Gatwick, Stansted and Luton)
EASA full backlist of airports in affected areas
EASA's "black list" of airports includes airports in the following third countries: Afghanistan, Bangladeshis, Belarus, Brazil, Canada, Chile, Colombia, Dominican, Republic Equator, Egypt, India, Indonesia, Iran, Kuwait, Mexico, Pakistan, Peru, Qatar, Russia, Saudi Arabia, Singapore, South Africa, Turkey, Ukraine, United Arab Emirates and USA.
Blacklist of Airports
The list is developed in coordination with EASA Member States and based on the information from WHO, ECDC and other reputable public health institutes. In addition to the testing ratio, additional parameters have been taken into account, such as:
number of active cases
number of recovered cases
trend of new cases/day
deaths/inhabitants
trend of new deaths/day
number of tests/inhabitants
cases in urban vs. rural areas
number & size of the airports serving a certain area/population
Reproduction Index
Tourism in quarantine!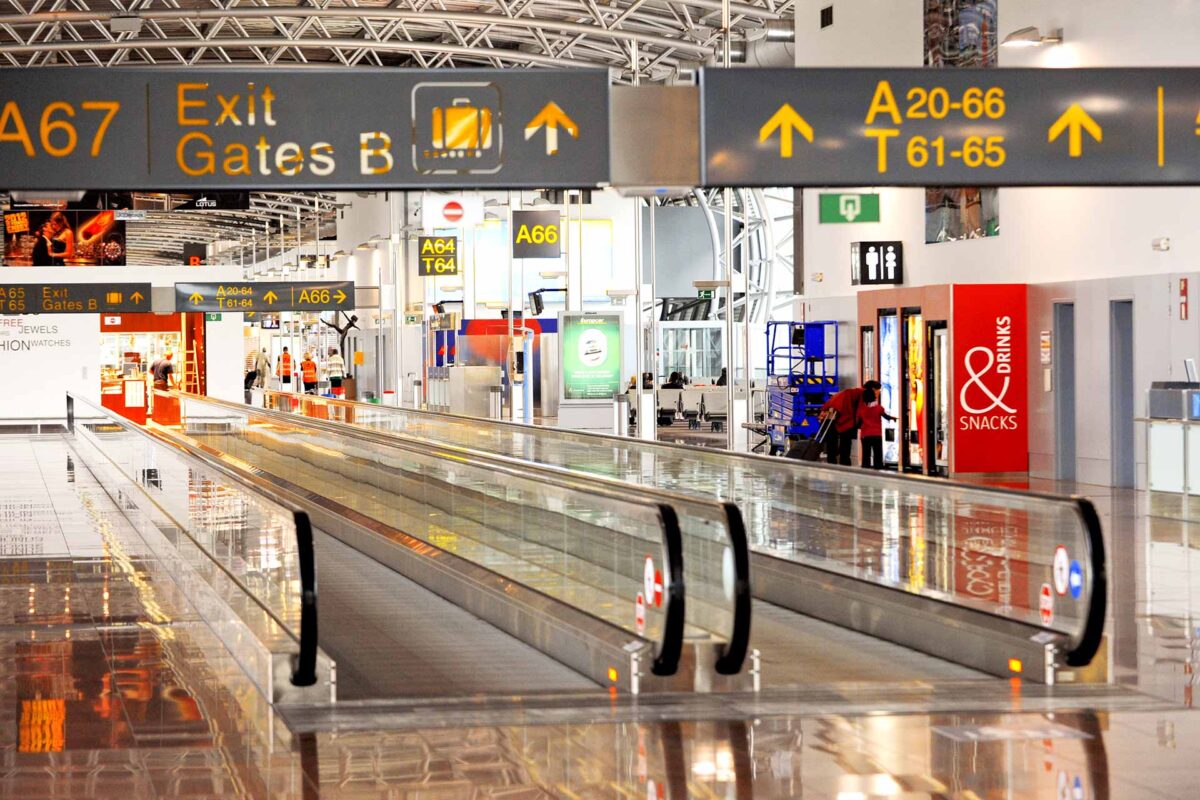 Epidemiological Data
It is quite a complex situation which requires adjustments as we go along. For this reason, EASA is looking at a more performance based dynamic approach based also on epidemiological knowledge rather than setting a fixed threshold of a single parameter or using just the local/community transmission as the only criteria.
Many of the national public health authorities or public health institutes dropped their assessments and consider all the areas as high risk. For example, the Robert Koch Institute of Germany suspended its assessment of high-risk areas as of 10 April 2020.
COVID-19 caused massive negative demand shocks
The COVID-19 outbreak is having a major impact on European transport and mobility. It caused massive negative demand shocks due to the necessary containment measures along with voluntary efforts of individuals to practice social distancing, minimize commuting and avoid travel. These have led to supply chain disruptions, steep reductions in tourism, and overall reduced mobility.
Temporary restrictions on extra-EU and intra-EU air travel have started to leave a significant mark: compared to the same time last year, there are over 80% fewer flights across the European network, Europe's largest airports are operating less than 75% of flights and the number of bookings continues to decrease. As around 50% of air freight is carried in the bellies of passenger aircraft, the drop in passenger traffic has led to a significant drop in air cargo capacity, negatively impacting the transport of medical supplies, perishables and other time-sensitive cargo.
Member States are faced with the need to ensure basic connectivity during the COVID-19 outbreak both for passenger transport and for security of supply of essential items, including food and medicine, to keep essential airports open and to plan for ensuring connectivity in the recovery phase.
15/06 – Save the Date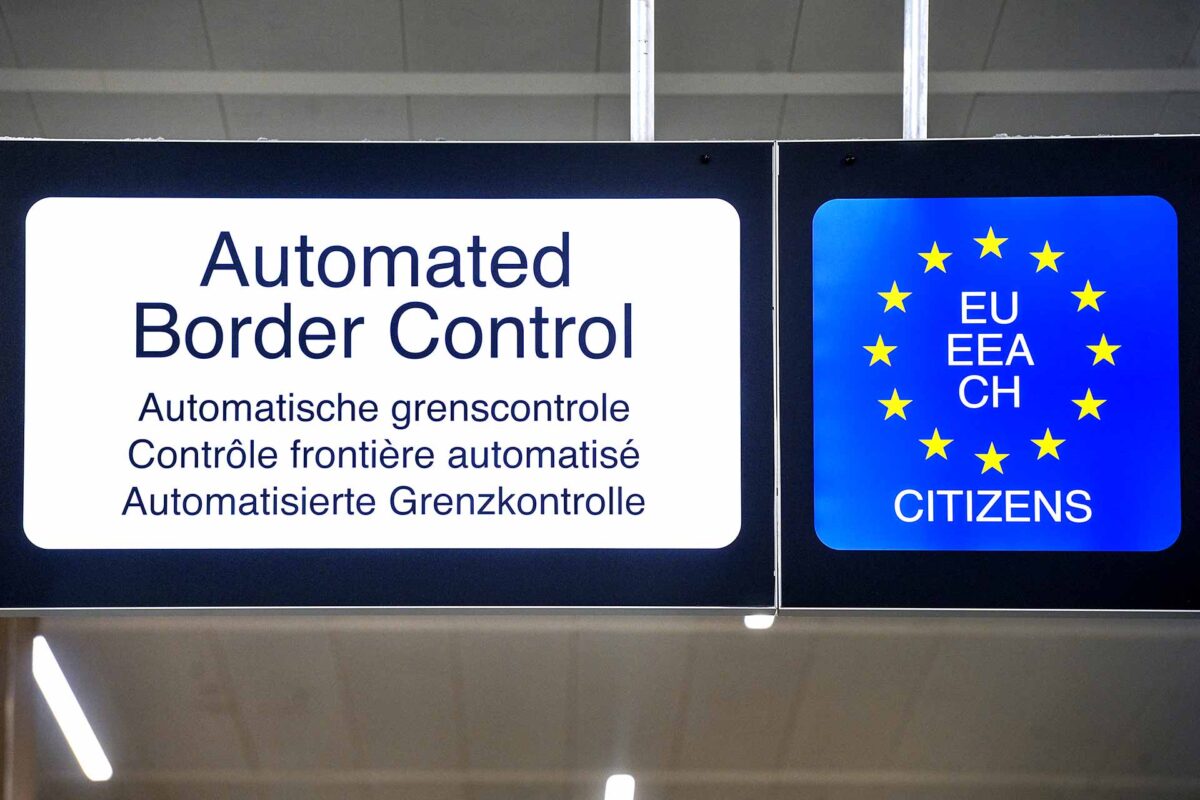 EASA programme to monitor the COVID-19 operational protocol
The European Union Aviation Safety Agency (EASA) launched a programme to monitor the implementation of its COVID-19 operational guidelines in real-life situations. The Agency is inviting European airports and airlines with their national authorities to apply the new standards in practice and report back on their experience, with the objective of fine-tuning the guidelines and developing best practices.
The safe restoration of transport connectivity, and notably in aviation, is a crucial component in the economic recovery from the pandemic.
Henrik Hololei, Director-General for Mobility and Transport
The guidelines, developed by EASA and the European Centre for Disease Prevention and Control (ECDC) on the basis of scientific evidence and expert opinion, were published last week. The aim is to allow air travel to restart in safe conditions from both an operational and public health point of view. Member states and industry stakeholders provided extensive input through consultation.
15 June 2020
Schengen Area OPEN Day
Recognising that airports, airlines and aircraft are different, the recommendations deliberately offer some flexibility in approach and explicitly task all relevant aviation organisations with determining how best to apply them in individual locations and situations, with the aim to maximise harmonisation for the resumption of aviation in Europe.
The processes for the resumption of tourism and flights within the EU and beyond are gradually culminating.
– Can EU Tourists make travel plans for Summer Holidays?
Share this debate with your friends!
Follow #eudebates on Google News and on Facebook