Over the last 20 years, the number of road accident victims in the EU has halved: 26 thousand in 2015.
Slightly over 26 000 victims of road accidents in the EU in 2015.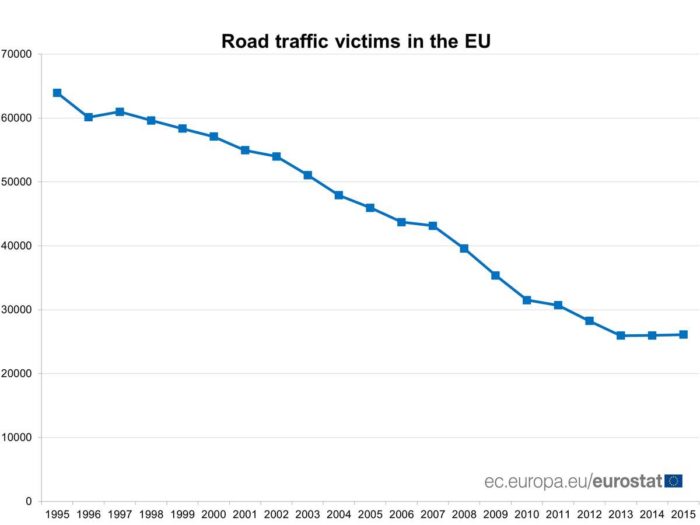 Last year, 26 100 people died in road accidents in the European Union (EU). While this represented a small increase compared with 2014 (+0.5%), the trend over the last 20 years has been a fall in the number of road traffic victims in the EU. Compared with 1995, the number of road fatalities has been reduced by almost 38 000 persons (-59.2%), from nearly 64 000 to slightly over 26 000 in 2015.
The overall long-term trend is that the number of road fatalities decreases. However, the year-to-year
developments differ widely between Member States.
Do you believe your EU country is
above the average high

?

EU Debates! You?
Your opinion counts!
Share this debate with your friends!
Follow #eudebates on Google News and on Facebook