Europe has an extensive number of tramway networks. All the major EU capitals retain their original tram networks since 19th century. Some of these networks have been upgraded to light rail standards, called Stadtbahn in Germany, premetros in Belgium, sneltram in the Netherlands, elétrico in Portugal and fast trams in some other countries.
Low Emission & Green Transport
Most capitals in Europe have some sort of tram light rail system. Many town tramway networks extended across municipal boundaries. City tram has been always an efficient form of city transportation. It is a competitive, resource-efficient and low-carbon oriented European transport mean.
Tram: Sustainable urban mobility
As operators and designers of public transport services, local and regional authorities and policy makers have the opportunity to shape and structure urban spaces. The best way to make the most positive impact on people's living conditions, and to influence their daily mobility choices, is to offer the very best options for movement.
EU Tram Systems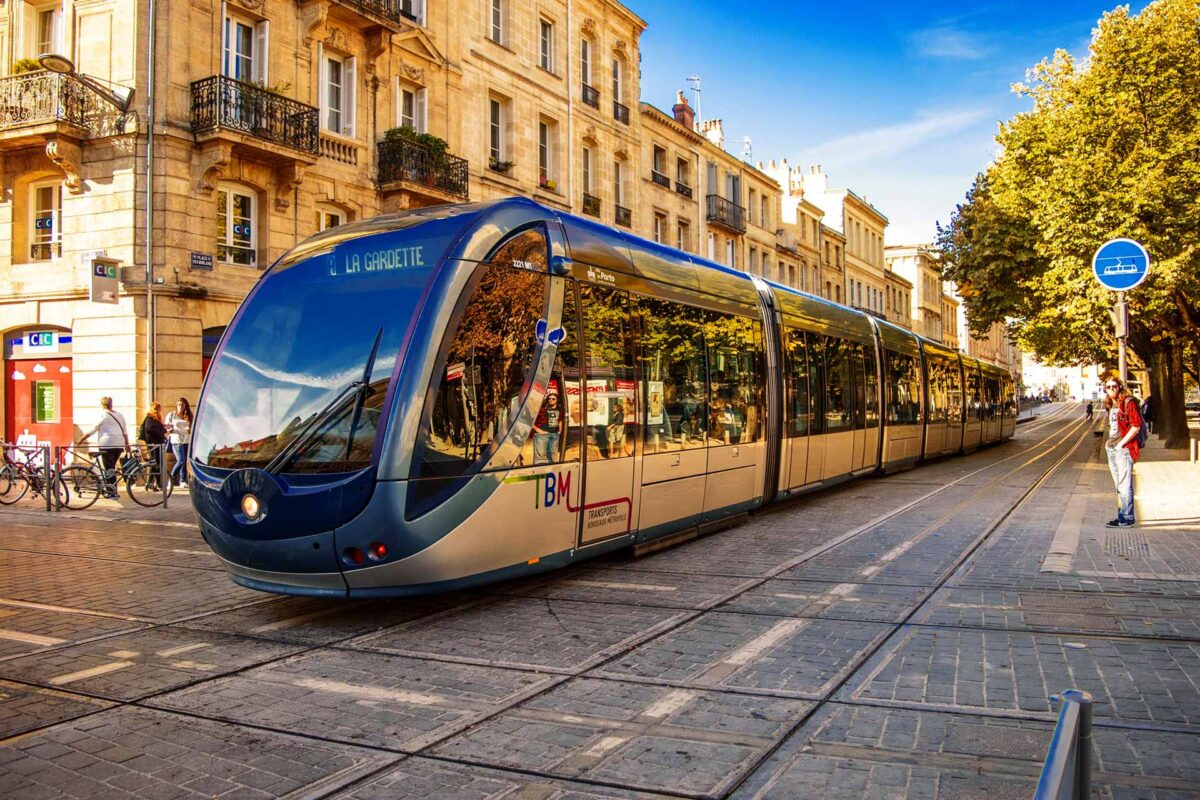 What is your favorite system and why?
Is it because it carries a lot of people?
It is an old system?
The stations are really beautiful?
How do you get people out of their cars?
In Europe, the road transport sector is responsible for over half of all NOx emissions and accounts for 72% of the 27% of the EU's total GHG emissions, which are attributable to transport. This is resulting in irreversible damage to our natural environment, with a detrimental impact on quality of life and the health of citizens in our towns and cities (air pollution, urban congestion, noise emissions, and more.)
"Emissions from the transport sector continue to rise. The European Union cannot succeed in its Green Deal if regions and cities are not at the forefront of efforts to provide an efficient and clean public-transport service. They are the actors most capable of proposing innovative solutions that make it possible to stop using private cars", said Isabelle Boudineau, Chair of the European Committee of the Regions Commission for Territorial Cohesion Policy and EU Budget (COTER).
European Green Deal highlights the need for transport to become drastically less polluting in urban areas. Green Deal emphasises the importance of a combination of measures aimed at reducing emissions, mitigating urban congestion and improving public transport options.
Is tram and rail the key to decarbonise the transport sector?
"The Green Deal is a game changer, it's an opportunity. Its ambitious objectives in terms of climate neutrality and more generally in terms of sustainability will not be met if public transport and a modal shift to sustainable daily mobility are not given priority. A number one priority. It's the bus that takes kids to school, the tram that takes me to the office and the metro that takes you to the movies which makes a difference ", said Thomas Avanzata, UITP Europe Senior Director.
In the context of the new European Green Deal, which calls for a 90% reduction in transport emissions by 2050, Sylvie Landrieve and Susan Grant-Muller of Forum vies mobiles and the University of Leeds presented their examples and implementations for improving mobility in cities: Behavioural change, incentivisation and understanding the different measures required for various locations should always be considered.
Share your opinion in the eudebates comments section!
Share this debate with your friends!
Follow #eudebates on Google News and on Facebook