The arrival of more than one million asylum seekers and migrants to Europe in 2015 exposed serious migration flaws in the EU's asylum system. To respond to the migrant crisis, European Parliament has been working on proposals to create a fairer, more effective European asylum policy.
Asylum and migration in the EU
What is a refugee? What is an asylum seeker?
Asylum seekers are people who make a formal request for asylum in another country because they fear their life is at risk in their home country.
Refugees are people with a well-founded fear of persecution for reasons of race, religion, nationality, politics or membership of a particular social group who have been accepted and recognised as such in their host country. In the EU, the qualification directive sets guidelines for assigning international protection to those who need it.
Currently people from outside the EU must apply for protection in the first EU country they enter. Filing a claim means that they become asylum applicants (or asylum seekers). They receive migration – refugee status or a different form of international protection only once a positive decision has been made by national authorities.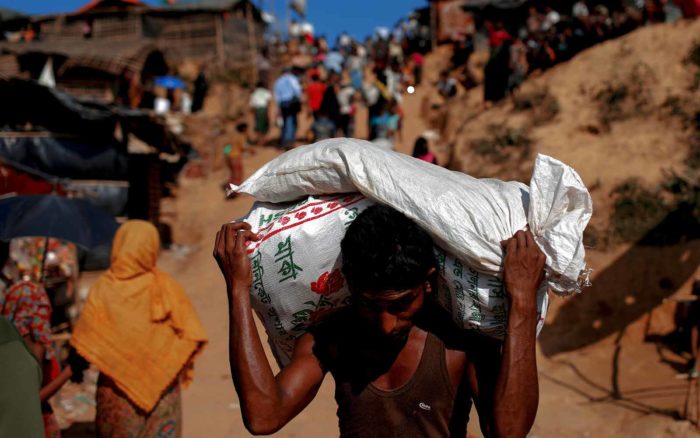 In 2018, there were 634,700 applications for international protection in the EU plus Norway and Switzerland. This compares with 728,470 applications in 2017 and almost 1.3 million in 2016.
Also in 2018, EU countries granted protection to almost 333,400 asylum seekers, down by almost 40% on 2017. Almost one in three (29%) of these were from Syria while Afghanistan (16%) and Iraq (7%) rounded up the top three. Of the 96,100 Syrian citizens granted international protection in the EU, almost 70% received it in Germany.
The European Border and Coast Guard Agency collects data on illegal crossings of the EU's external borders registered by national authorities. In 2015 and 2016, more than 2.3 million illegal crossings were detected. In 2018, the total number of illegal border-crossings into the EU dropped to 150,114, its lowest level in five years and 92% below the peak of the migratory crisis in 2015.
One person can go through a border more than once, so the number of people coming to Europe is lower, nevertheless, member states have been under significant pressure.
Europe's Migration Tragedy
Life and death in the Mediterranean
In 2018, 471,155 people were denied entry at the EU's external borders. In the first half of 2019, almost 30,000 people risked their lives reaching Europe by sea, with around 600 feared to have drowned. 116,647 people reached Europe by sea in 2018, compared to over one million in 2015. The Mediterranean crossing remained deadly however, with 2,277 dead or missing in 2018, compared to 3,139 a year earlier.
Migrants illegally present in the EU
In 2015, 2.2 million people were found to be illegally present in the EU. By 2018, the number had dropped to just over 600,000. "Being illegally present" can mean a person failed to register properly or left the member state responsible for processing their asylum claim. This is not, on its own, grounds for sending them away from the EU.
Migrant Video Shows Risky Sea Crossing
What Europeans are thinking
Migration has been an EU priority for years. Several measures have been taken to manage the crisis as well as to improve the asylum system. According to the results of a Eurobarometer poll released in May 2018, 72% of Europeans want the EU to do more when it comes to immigration.
Another Eurobarometer survey from June 2019 shows that migration was the fifth biggest issue that influenced the voting decisions of Europeans in May's EU elections. (34% of Europeans voted with immigration in mind. The top issues were the economy, climate change, human rights and democracy, as well as the future of the EU.)
Anti-Immigrant Protests Grow as Refugees Flood Europe
The European Union significantly increased its funding for migration, asylum and integration policies in the wake of the increased inflow of asylum seekers in 2015. In the forthcoming negotiations on the EU's post-2020 budget, Parliament will call for additional funding in these areas.
Greece: Boat Arrivals Continue
According to UNHCR report an average of 37,000 people were forced to flee their homes every day in 2018. The countries hosting the largest number of refugees are Turkey, Pakistan, Uganda, Sudan and Germany. Developed countries host only 16% of the world's refugees.
Around the world, the number of people fleeing persecution, conflict and violence has reached 70 million for the first time ever. This tragedy is equivalent to every man, woman and child in the UK and Ireland being forced from their homes. Children account for about half of the world's refugee population.
EU Debates migration!
You?
Your opinion counts!
Share this debate with your friends!
Follow #eudebates on Google News and on Facebook