EU returns to sea to save migrant lives after recent deaths in the Mediterranean. Is it the right message for migrants waiting in North Africa? More than 6,000 people, an estimated 1,500 of them children, have crossed into Spain's northern African enclave of Ceuta since Monday. Spain finally deployed its military to the Moroccan border. In Brussels Commissioner Johansson EU debates with MEPs the recent deaths in the Mediterranean and search and rescue at sea.
Every year, thousands of people flee violence, insecurity, and persecution. They attempt a treacherous journey via North Africa and Turkey, in an attempt to cross the Mediterranean to reach Europe. And every year, countless lives are lost on these journeys. An estimated 2,133 people have drowned while attempting to cross from Libya to Europe by sea in 2018.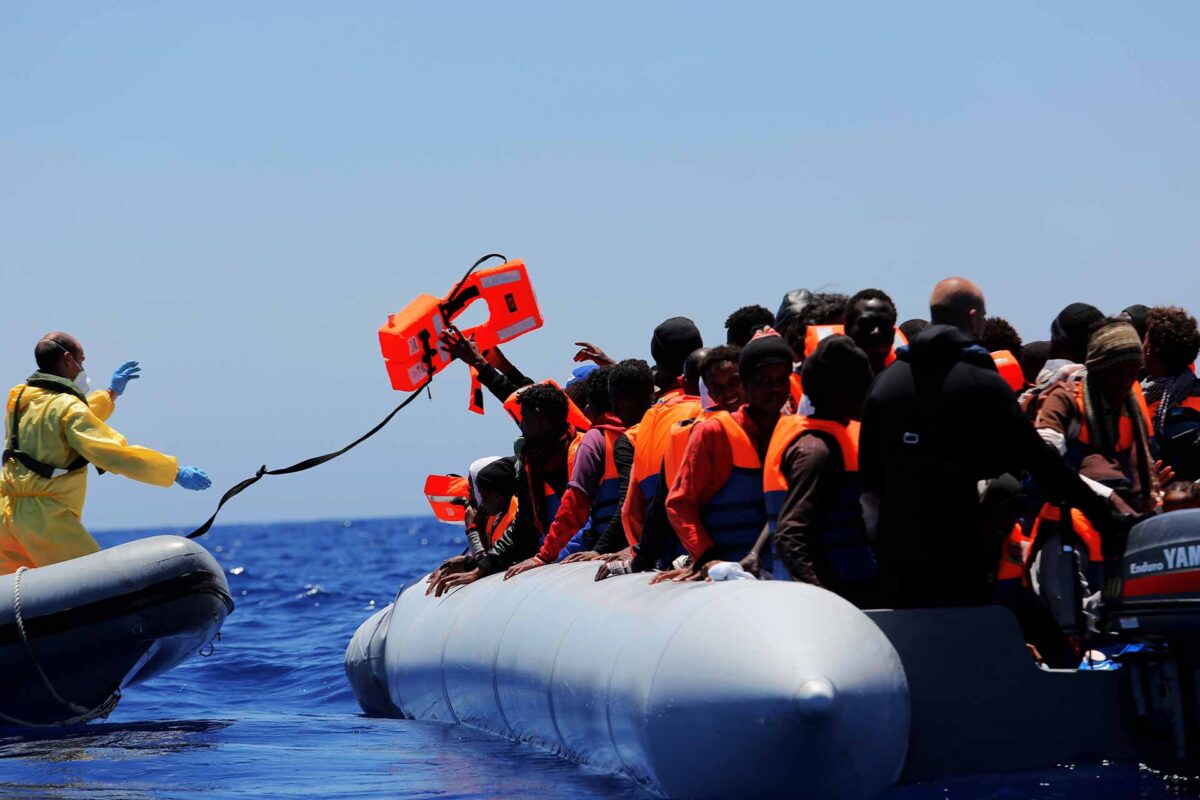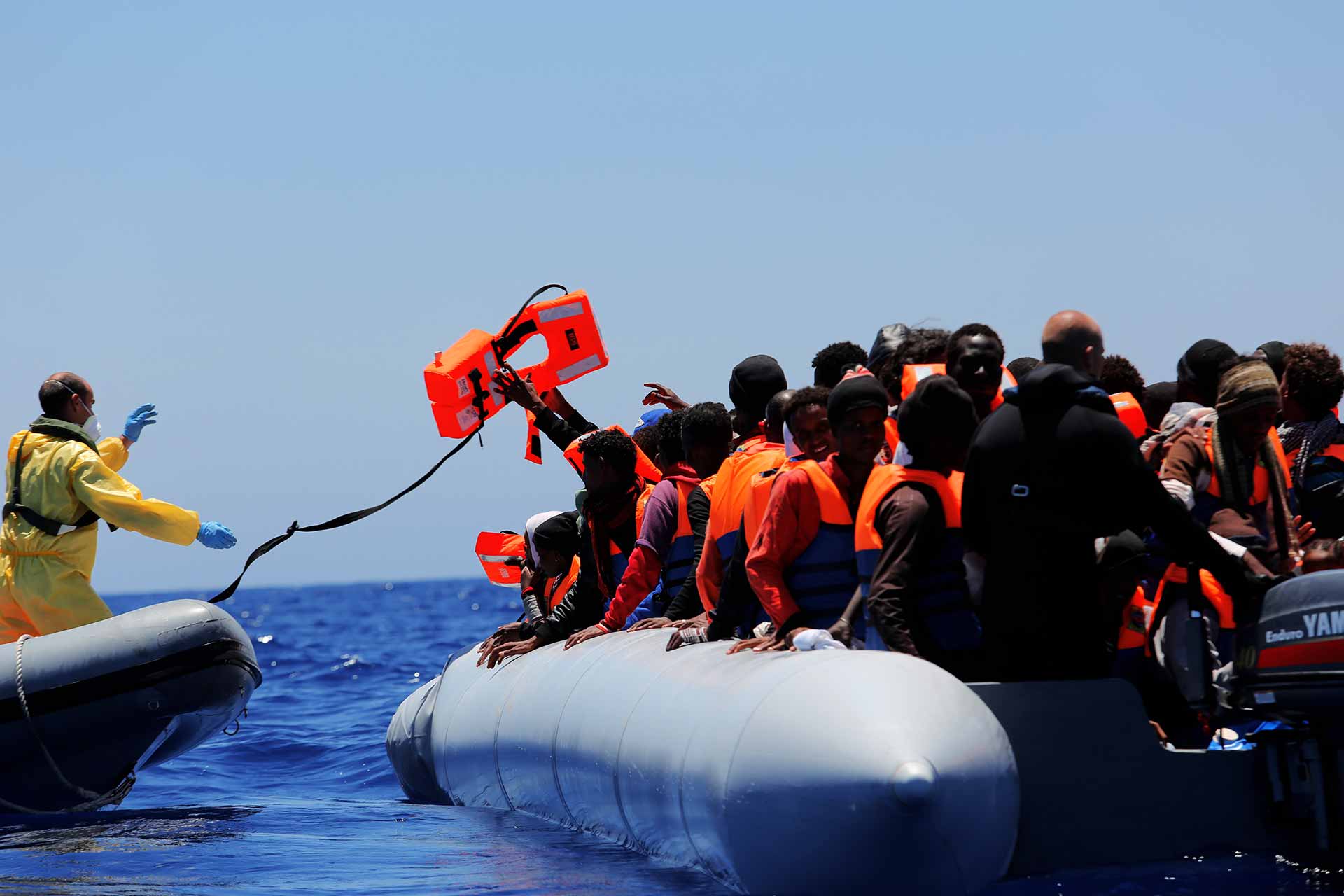 Even when there are no rescue boats at sea, people still risk their lives by trying to cross the Central Mediterranean in flimsy rubber and wooden dinghies. For many, this deadly crossing is the last resort. A lack of search and rescue capacity only serves to make the risks they endure more extreme. The number of people attempting to escape mostly from Libyan and Tunisian shores by sea in the first four months of 2021 has tripled in comparison to the same period last year, as the number of deaths and missing persons.
Deaths of migrants in the Mediterranean Sea from 2018 to 2021
| Year | Number of deaths |
| --- | --- |
| 2021* | 500 |
| 2020 | 1,417 |
| 2019 | 1,885 |
| 2018 | 2,299 |
* In the first four months of 2021, UNHCR estimates that 500 migrants died while crossings the Mediterranean Sea.
Commissioner Johansson EU debates recent deaths in the Mediterranean and search and rescue at sea
As of 13 May 2021, Médecins Sans Frontières / Doctors Without Borders (MSF) is chartering its own ship, Geo Barents, to save lives and provide emergency medical care to people rescued on the Central Mediterranean. This is the seventh consecutive year MSF teams have been compelled to launch search and rescue activities due to EU states abdicating their responsibility to provide proactive search and rescue in the central Mediterranean.
Record number of migrants reach Spanish enclave of Ceuta
About 6,000 migrants managed to cross from Morocco to the tiny Spanish territory of Ceuta by Tuesday. Many of them swam or used rubber dinghies. One young man drowned as he tried to reach the enclave. Thousands of migrants, many of them minors, have swum or sailed around the EU's land border with Africa. Some believe Morocco deliberately hobbled its border control measures.
The arrivals were checked by the Red Cross and taken to a migrant reception center. The Spanish exclaves of Ceuta and Melilla are Africa's only land border with the European Union, making it a target for people seeking to migrate to Europe. Only 475 migrants had crossed into Ceuta between January 1 and May 15 this year.
More than 6,000 migrants reach Spain's north African enclave of Ceuta
Spain deploys military
Spain deployed its military to the Moroccan border on Tuesday after the group crossed over. Several military armored vehicles parked on Tuesday at Tarajal beach in Ceuta, where the border fence leads to a short breakwater extending into the sea.
"It's such a strong invasion that we are not able to calculate the number of people that have entered," said the president of Ceuta, Juan Jesus Vivas. "The army is in the border in a deterrent role, but there are great quantities of people on the Moroccan side waiting to enter."
EU calls on Morocco to curb movement
The EU Commissioner for Home Affairs, Ylva Johansson, urged Morocco to "prevent irregular departures" of migrants. Johansson, speaking to the European Parliament, called the migrant arrivals to Ceuta "unprecedented" and "worrying," and noted "a very substantial number of them [are] children."
Before I finish, let me conclude on the unprecedented irregular arrivals to the city of Ceuta from Morocco since yesterday, which continue as we speak. It is worrying that at least 6,000 people, a big number of them children, have been swimming to Ceuta. Putting their life in danger. Many had to be rescued. One person died.
The most important thing now is that Morocco continues to commit to prevent irregular departures and that those that do not have the right to stay are orderly and effectively returned. Spanish borders are European borders. The European Union wants to build a relationship with Morocco, based on trust and shared commitments. Migration is a key element in this regard.
I am following this very closely together with the High Representative / Vice President Borrell, Commissioner Várhelyi and of course with the Spanish authorities.
UNHCR warns of mounting refugee and migrant deaths in the Central Mediterranean
While total arrivals to Europe have been decreasing since 2015, the latest disembarkations bring the number of sea arrivals to Italy in 2021 to over 10,400. This is more than a 170 per cent increase compared to the same period in 2020. UNHCR is also deeply concerned about the death toll: so far in 2021 at least 500 persons are known to have lost their life trying to make the dangerous sea crossing along the Central Mediterranean route, compared to 150 in the same period in 2020, an increase of more than 200 per cent. This tragic loss of life underscores once again the need to reestablish a system for search and rescue operations in the Central Mediterranean coordinated by States.
UNHCR commends Italy for keeping its ports open during the pandemic. Solidarity from other EU member states however is urgently needed, as the deteriorating situation in Libya will continue to force people to resort to desperate measures to seek safety. UNHCR is working with partners and the government of Italy at disembarkation points to support the identification of vulnerabilities among those who have arrived and to support the reception system for asylum-seekers. This is a key priority as far too many of those attempting to reach Europe have endured unspeakable violence and abuse along their journey. Testimonies we gathered in the past few days, including from children, speak of imprisonment and brutalities inflicted with no respect for human life, while survivors often show severe mental health problems as a result of the traumas they have faced.
eudebates migrants and deaths in the Mediterranean
Share this debate with your friends!
Follow #eudebates on Google News and on Facebook