EU should urgently relocate unaccompanied migrant children from Greek islands to safety places, while ensuring that the children's best interests are taken into account. Action is all the more urgent in light of the escalating violence on Lesbos. Increased arrivals to the islands could lead to further deterioration of the dangerous conditions in the camps.
Urgent relocates of lone

migrant children

on Greek islands.
Following President von der Leyen's visit to Greece, together with the Presidents of the other EU institutions, the Commission presented its Action Plan for immediate measures to support Greece, which was welcomed by the Ministers at the extraordinary Justice and Home Affairs Council.
The Commission is working on all fronts to deliver support to Greece and the people concerned and is in constant contact with the Greek government, including at the highest level. In the context of these ongoing support efforts, President Ursula von der Leyen spoke to the Greek Prime Minister Kyriakos Mitsotakis on the situation of unaccompanied migrant children on the Greek islands. Together they agreed to put in place a process to ensure the protection and care of some of Europe's most vulnerable people, unaccompanied migrant children.
1,800 unaccompanied children 
President von der Leyen said: "Thousands of unaccompanied children reach Europe every year. Their protection is a priority for the Commission. This is why I have asked Commissioner Johansson to travel to Greece to find solutions to ensure their protection. Commissioner Johansson and I will now work closely with the Member States to find a safe place for these migrant children."
Over 1,800 unaccompanied migrant children are struggling to survive on the Greek islands. Children are deprived of their fundamental rights, such as access to shelter, water, food, medical, and psychosocial – mental health – care, as well as education. They are exposed to inhuman and degrading living conditions. Many migrant children cannot secure a place in specialized accommodations for unaccompanied children because of lack of space, and are forced to face unsanitary and dangerous conditions, with many sleeping outdoors.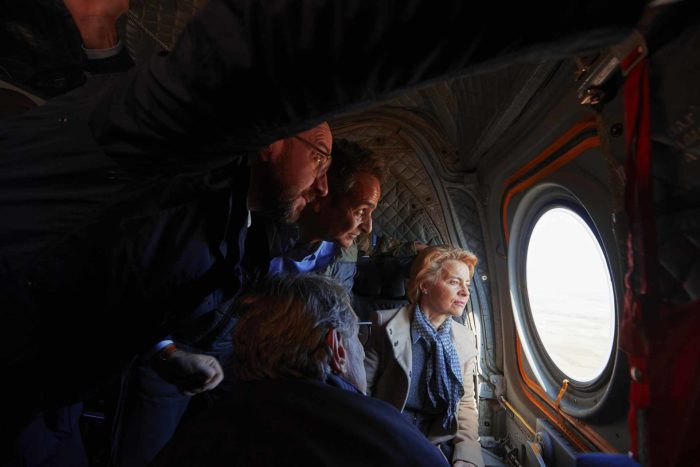 The President entrusted Commissioner for Home Affairs Ylva Johansson to take this process forward. Therefore Commissioner Johansson will travel to Greece next week to meet the relevant Greek Ministers and stakeholders. The aim of the visit is to work on identifying solutions for unaccompanied migrant children, in particular on the Greek islands.
On November 24, Greece's Prime Minister Kyriakos Mitsotakis announced a plan, No Child Alone, to protect unaccompanied children, including by creating more shelters. In keeping with the plan's spirit, Greek authorities should urgently ensure that children have access to safe, humane accommodation where they can receive care, education, counseling, legal aid, guardianship, and other essential services.
EU countries should share responsibility and relocate unaccompanied children out of Greece while ensuring that their best interests are taken into account, and facilitate family reunification. Relocating unaccompanied children would contribute to securing durable solutions for them.
EU mobilises support to Greece via Civil Protection Mechanism
The Commission is working at all levels to support Greece as it deals with increased numbers of refugees and migrants at its external borders. Already 14 European countries have offered nearly 70,000 items of assistance to Greece via the EU Civil Protection Mechanism.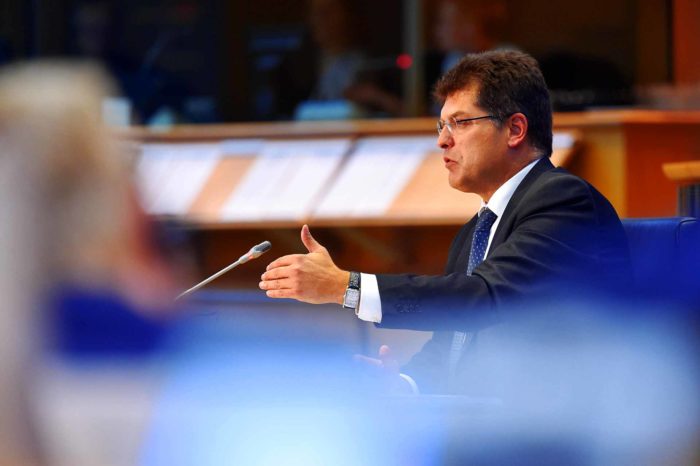 Commissioner for Crisis Management Janez Lenarčič said "The EU and its Member States are not leaving Greece alone to deal with the situation at its borders. I am proud of the generous support European countries have shown towards Greece. I thank Austria, Belgium, Croatia, Czechia, Denmark, Finland, France, Lithuania, Norway, Portugal, Romania, Serbia, Slovenia and Sweden, who have offered immediate support".
We stand ready to help further.
Janez Lenarčič
Greece requested in-kind assistance via the EU Civil Protection Mechanism on 2 March. The assistance offered so far consists of sleeping bags, blankets, power generators, tents, and other shelter, sanitation and health items. Further EU support from other countries can be channelled. The EU Emergency Response Coordination Centre is coordinating the aid deliveries and will co-finance the costs to transport the assistance to Greece. This assistance comes as part of the Commission's Action Plan for immediate financial and operational measures to provide critical support to Greece in managing the extraordinary situation at the external borders.
In these extraordinary circumstances, the first priority is to ensure order at our external border.
Margaritis Schinas
Vice-President for Promoting our European Way of Life, Margaritis Schinas, said: "This difficult task cannot fall on Greece alone: it is the responsibility of the whole of Europe. We have to show unequivocally that the entire European Union will put its strength and support behind Member States faced with external pressure."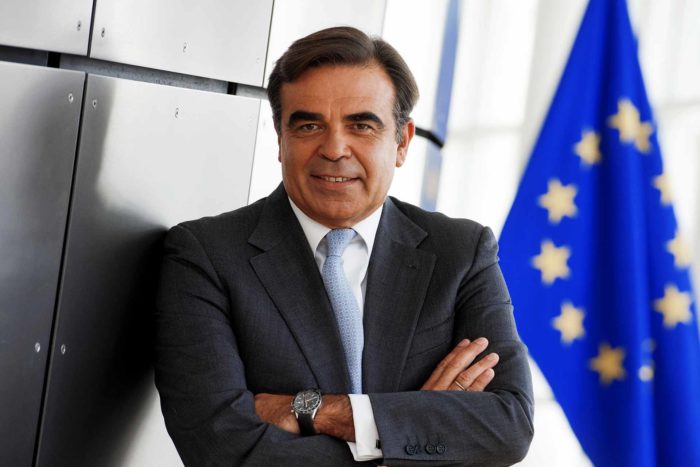 Migrant children: Land and Sea borders with Turkey 
Urgent action is needed to address the immediate challenges faced by Greece at both its land and sea borders with Turkey, and to monitor developments in Bulgaria and Cyprus. At the same time, structural and sustainable solutions are needed for the EU as a whole. To this end, the Commission intends to soon present proposals for a New Pact on Migration and Asylum.
EU Member States should take into account the humanitarian emergency on the Greek islands.
Share this debate with your friends!
Follow #eudebates on Google News and on Facebook