Erdogan threatens Europe with illegal migrants and refugees after Syria failure. Tensions have escalated in Idlib and Erdogan drops the 'human bomb' on EU. President Recep Tayyip Erdogan says, 'We opened the doors,' and threatens Europe as migrants head for Europe. Greece and Bulgaria shut border gates with Turkey as migrants walk toward border to reach Europe.
Erdogan asked NATO for help and he bridled at criticism of his military offensive against Syria. Turkish officials announced that the security forces will not intervene to prevent the crossing of any migrants, including those from Syria and other countries like Afghanistan and Iran. Turkish police, coast guard and border security officials have been ordered to stand down. Turkey opened its western borders and Greek army attempted to prevent refugees from entering Europe en masse.
Thousands of migrants, including families with young children, are passing a cold night along the border between Turkey and Greece.
International Organization for Migration (IOM)
Thousands of migrants in Turkey faced off with the riot police at the Greek border, signaling a new phase in the European migration crisis. About 10,000 migrants of various nationalities were pressed against the Turkish side of the border.
Greece … faced an organised, mass and illegal attempt to violate its borders and it withstood this attempt.
Stelios Petsas, Greek Spokesman
EU border agency Frontex on 'high alert'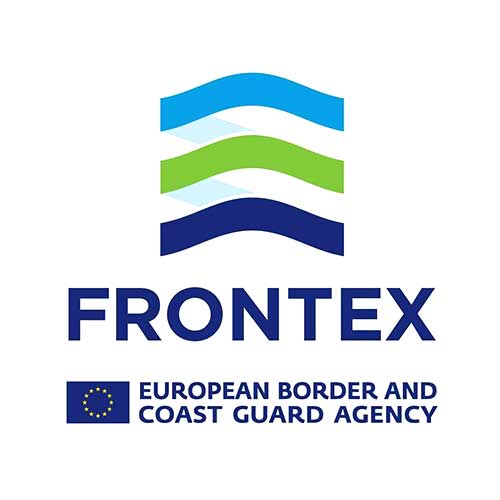 Frontex
original mandate is to implement the EU's external border controls and help out member states with joint operations when a task was too big for any one nation. It deploys border guards and sea patrols where necessary, carries out risk management assessment, coordinates repatriation of illegal immigrants and monitors Europe's external borders for illegal activity.
Frontex who has a rapid reaction pool consists of at least 1500 border guards and other relevant staff from Member States placed at the disposal of the agency, which will be able to deploy them at short notice in Rapid Border Interventions and within the framework of the migration management support teams.
Greek officials say they have blocked 10,000 people from entering the European Union from Turkey, while Ankara reports 76,000 people have crossed the border. The EU's border control agency says it is on "high alert."
Saat 09.55 itibarıyla Edirne üzerinden ülkemizden ayrılan göçmen sayısı; 76.358

— Süleyman Soylu (@suleymansoylu) March 1, 2020
President Recep Tayyip Erdogan claims 18,000 people have crossed into the European Union but some are met with firing teargas and stun grenades. He stressed the frontier would remain open. "We will not close these doors in the coming period and this will continue," he said in Istanbul on Saturday.
Why? The European Union needs to keep its promises. We are not obliged to look after and feed so many refugees. If you're honest, if you're sincere, then you need to share.
Recep Tayyip Erdogan, President of Turkey
The European Commission President, Ursula von der Leyen said the bloc's top priority is to provide Greece and Bulgaria with 'full support.' The EU is also eyeing Frontex deployment at the respective borders.
The @EU_Commission and the @EUCouncil have been following closely and with concern the situation at the EU external borders with Turkey. @eucopresident Charles Michel and myself have been in permanent contact with PM Mitsotakis and PM Borissov. (1/2)

— Ursula von der Leyen (@vonderleyen) February 29, 2020
The President of the European Council, Charles Michel held a phone call with President Erdogan today, in which he expressed his condolences over the loss of life of Turkish soldiers. He called on all actors to deescalate and commit to a sustainable and long lasting ceasefire and a political solution in line with UNSC Resolutions. He also mentioned to Erdogan that the EU is actively engaged to uphold the EU-Turkey Statement and to protect the EU's external borders.
"The number of migrants moving through Edirne towards the border grew through the day as cars, taxis and buses arrived from Istanbul," IOM Turkey Chief of Mission Lado Gvilava said.
Immigration to Germany 
Germany became the second most popular destination for international migrants globally (in absolute numbers), following the United States and ahead of the Russian Federation, with an estimated 12 million foreign-born people living in the country in 2015.
Migration wave like in 2015 
About 853,000 migrants arrived in Greece in 2015, compared to 34,400 in 2014. Almost 154,000 arrived in Italy in 2015, compared to 170,100 in 2014. Since that migration wave in 2015, the EU has aimed to improve its response to large numbers of asylum seekers, including the recruitment of Frontex personnel. EU is also helping Greece develop migrant camps on islands close to Turkey but now those camps have become extremely overcrowded.
Life may never completely return to normal for Syrian refugees displaced by a decade-long civil war. Ankara says it will no longer stop Syrian refugees from reaching Europe. Erdogan has repeatedly threatened to "open the gates" for migrants to travel to Europe.
– Is Europe at risk of a new Migration crisis? 
– Is Europe ready to protect its physical EU external borders? 
– Why President Erdogan likes to flex his muscles in front of Europe? 
Share this debate with your friends!
Follow #eudebates on Google News and on Facebook