WATCH LIVE The World Economic Forum and DEBATE with the Global Leaders. Official LIVE VIDEO Streams for DAY 01 with US Vice President Joe Biden, Professor Klaus Schwab, Anne-Sophie Mutter, Shakira Mebarak, Forest Whitaker, Hilde Schwab.
World Economic Forum 2017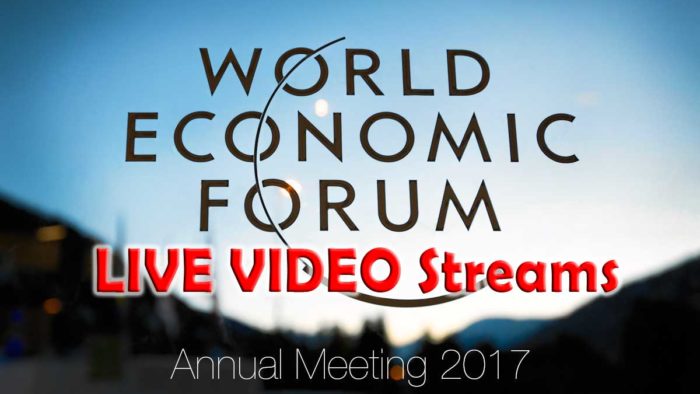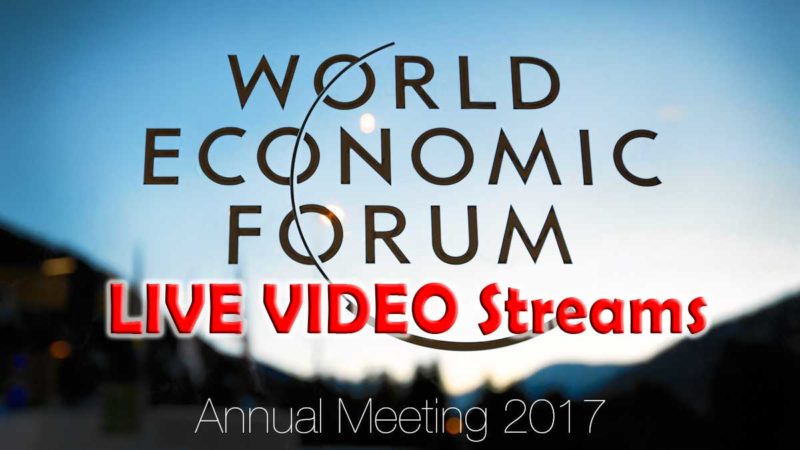 LIVE

Plenary Hall (English) – Davos 2017
Cancer Moonshot by US Vice President Joe Biden
US Vice President Joe Biden shares his key insights and the progress made one year on from launching an ambitious initiative to end cancer.
Speaker: Joseph R. Biden Jr, Vice-President of the United States of America, Office of the Vice-President of the United States.
Welcome Message

by the Executive Chairman

Professor Klaus Schwab was born in Ravensburg, Germany in 1938. He is Founder and Executive Chairman of the World Economic Forum, the International Organization for Public-Private Cooperation. He founded the Forum in 1971 which now employs 600 people, with its headquarters in Geneva, Switzerland, and additional offices in New York, Beijing and Tokyo.
The 23rd Annual Crystal Awards
The 2017 Crystal Award honours artists whose important contributions are improving the state of the world and who best represent the "spirit of Davos".
Speakers:Anne-Sophie Mutter, Shakira Mebarak, Forest Whitaker, Hilde Schwab
Arts and Culture


World Economic Forum Annual Meeting

Honouring artists who are improving the state of the world
The Crystal Awards celebrate the achievements of leading artists who are bridge-builders and role models for the global community. The award was introduced in 1995 at the initiative of the Forum's late friend Lord Yehudi Menuhin. Awardees are selected by the World Arts Forum.
40 cultural leaders join Davos to speak truth to power and inspire more responsive and responsible leadership

Opening Concert on Monday, 16 January at 18.45, following the Crystal Awards ceremony, with Violinist Anne-Sophie Mutter and "Mutter's Virtuosi"

Forest Whitaker / Artist and Social Activist
For his leadership in peace-building and conflict resolution
Artist and social activist Forest Whitaker is the founder and CEO of the Whitaker Peace & Development Initiative, co-founder and chair of the International Institute for Peace, and UNESCO Special Envoy for Peace and Reconciliation. His work as a global advocate and peacebuilder focuses on empowering youth as leaders and entrepreneurs in communities touched by violence and poverty

Shakira / Singer – songwriter
For her leadership in advancing early childhood education
Singer/songwriter Shakira is a UNICEF Goodwill Ambassador devoted to Early Childhood Development. She is the founder of the Pies Descalzos Foundation which provides over 6,000 students with access to quality education for displaced and underprivileged children in her native Colombia, including nutritious meals, educational enrichment through art, music and recreation, and economic opportunities and workshops for families and the community at large through an "open door" policy, benefitting over 70,000 community members in total
EU Debates!
You?

Your opinion counts!
Share this debate with your friends!
Follow #eudebates on Google News and on Facebook