The strongest Atlantic storm – Hurricane Dorian – on record hit the Bahamas earlier this week. EU is now mobilising an initial €500,000 in immediate emergency funding to assist those affected by Hurricane Dorian.
The funding will address urgent needs such as shelter, water, hygiene and food. "Hurricane Dorian has left a large trail of destruction with many casualties and leaving homes in ruins.
We will do all we can to help, getting aid in to the people on the ground.
Christos Stylianides – Commissioner for Humanitarian Aid and Crisis Management
Hurricane Dorian
Hurricane Dorian slams Bahamas as monster Category 5 storm
Extremely powerful, life-threatening Hurricane Dorian has reached the Bahamas. The National Hurricane Center in Miami said that Dorian made landfall in Elbow Cay. Maximum sustained winds have increased to a monstrous 185 mph from 180 mph. The Category 5 storm was moving west at 8 mph.
Our thoughts are with all those affected by this tragedy and with the Bahamian authorities and brave first responders on the scene. The EU stands ready to provide further assistance," said Christos Stylianides.
This aerial footage of the Bahamas shows the destruction from Hurricane Dorian on Great Abaco Island https://t.co/YnQc2j8ixy pic.twitter.com/gHQJaiS3kL

— CNN (@CNN) September 7, 2019
Emergency Response Coordination Centre ERCC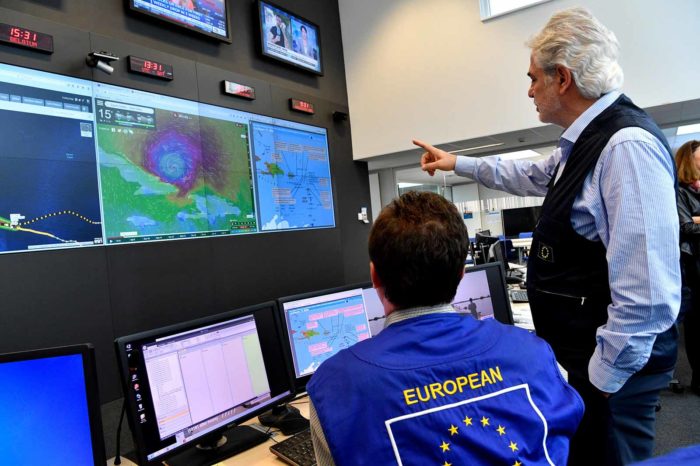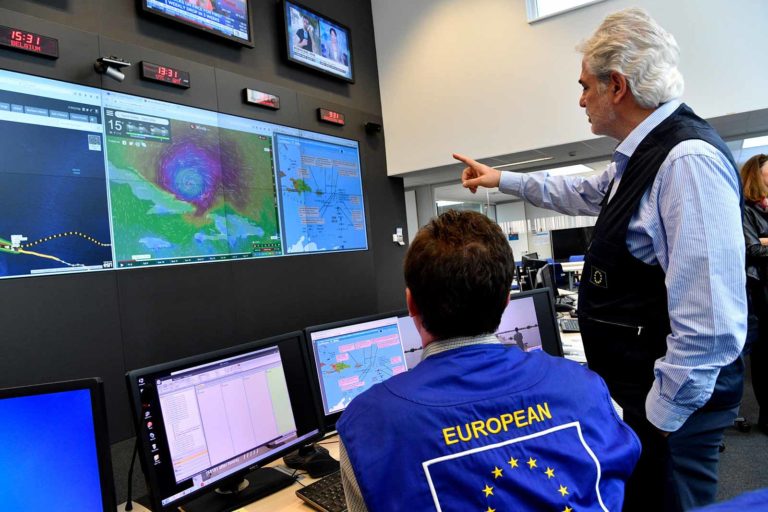 The European Union's 24/7 Emergency Response Coordination Centre is in close contact with the authorities of the Bahamas to monitor the situation and channel further EU assistance. In addition, the Commission hasdeployed a Humanitarian Expert to conduct a rapid needs assessment and the EU's emergency Copernicus satellite service is currently providing maps of the area.
The Emergency Response Coordination Centre (ERCC) is the heart of the EU Civil Protection Mechanism and coordinates the delivery of assistance to disaster stricken countries, such as relief items, expertise, civil protection teams and specialised equipment. The Centre ensures the rapid deployment of emergency support and acts as a coordination hub between all EU Member States and the 6 additional Participating States, the affected country, and civil protection and humanitarian experts. The Centre operates 24/7 and can help any country inside or outside the EU affected by a major disaster upon request from the national authorities or a UN body.
EU Debates! You?
Your opinion counts!
Share this debate with your friends!
Follow #eudebates on Google News and on Facebook