Antigovernment protests have raged in Hong Kong. Massive protests and daily demonstrations appear to have no end in sight. Police is using tear gas, pepper spray and rubber bullets against crowds. Violence and chaos on Hong Kong roads, while Beijing officials have likened the protesters to terrorists.
Protests have spread from government offices and business districts to the airport, rail stations and residential neighborhoods. Organisers promise next major protest will be peaceful, rational and graceful but the main crucial debate question is:
Will Hong Kong ever be the same?
Anti-mask ban and emergency regulations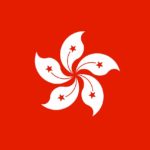 Hong Kong Secretary for Security John Lee Ka-chiu said the ban will apply for approved and unapproved public assemblies – rallies and marches – as well as in unlawful assemblies and riots.
The ban comes after an escalation of violence during protests on 1 October. That day a police officer "shot a demonstrator". Protests erupted immediately after the ban was announced.
Anti-mask law
According to the government, the percentage of demonstrators who are students has risen from 25% to 38%. The mask ban would help prevent students breaking the law.
The end of anonymity 
Hundreds wore masks in defiance of the ban. Chief executive Carrie Lam invoked a colonial-era emergency law in a bid to quell months of anti-government unrest.
Is HK tilting from a semi-democracy to a semi-dictatorship?
Michael Chugani, Journalist / TV show host 
Meet Hong Kong's Teenage Protesters
European Union
Last declaration by the High Representative
Fundamental freedoms, including the right of assembly of Hong Kongers must continue to be upheld and the possibility to hold peaceful demonstrations must be ensured. These rights must be exercised peacefully. Any violence is unacceptable and any action by the law enforcement authorities must remain strictly proportionate.
Hong Kong protests: What's next?
In the wake of these latest incidents, it is all the more important to exercise restraint, avoiding escalatory responses, and to engage in dialogue and consultation to find a way forward.
– Will Hong Kong ever be the same?
– Is this a revolution?
– Can Hong Kong's Resistance Win?
#eudebates!

YOU?
Share this debate with your friends!
Follow #eudebates on Google News and on Facebook