Yemen remains the world's worst humanitarian crisis, and the situation risks deteriorating even further. The conflict continues to take a heavy toll on the population. The combined effects of ongoing fighting, access restrictions and insufficient imports of vital goods, a serious economic crisis, and the impact of the Coronavirus pandemic, are pushing the country into famine.
After more than 5 years of a deadly conflict, millions of Yemenis suffer the consequences of intense fighting compounded with looming famine, outbreaks of epidemics and preventable diseases. Civilians face constant threats to their lives, safety, well-being and basic rights.
The humanitarian response in Yemen is severely underfunded, forcing the UN, EU and other humanitarian actors to scale back or shut down live-saving activities. Concerted efforts to address the different overlaying crises in Yemen, ensure adequate levels of funding and respect for International Humanitarian Law are urgently required.
Yemen Alert by UN humanitarians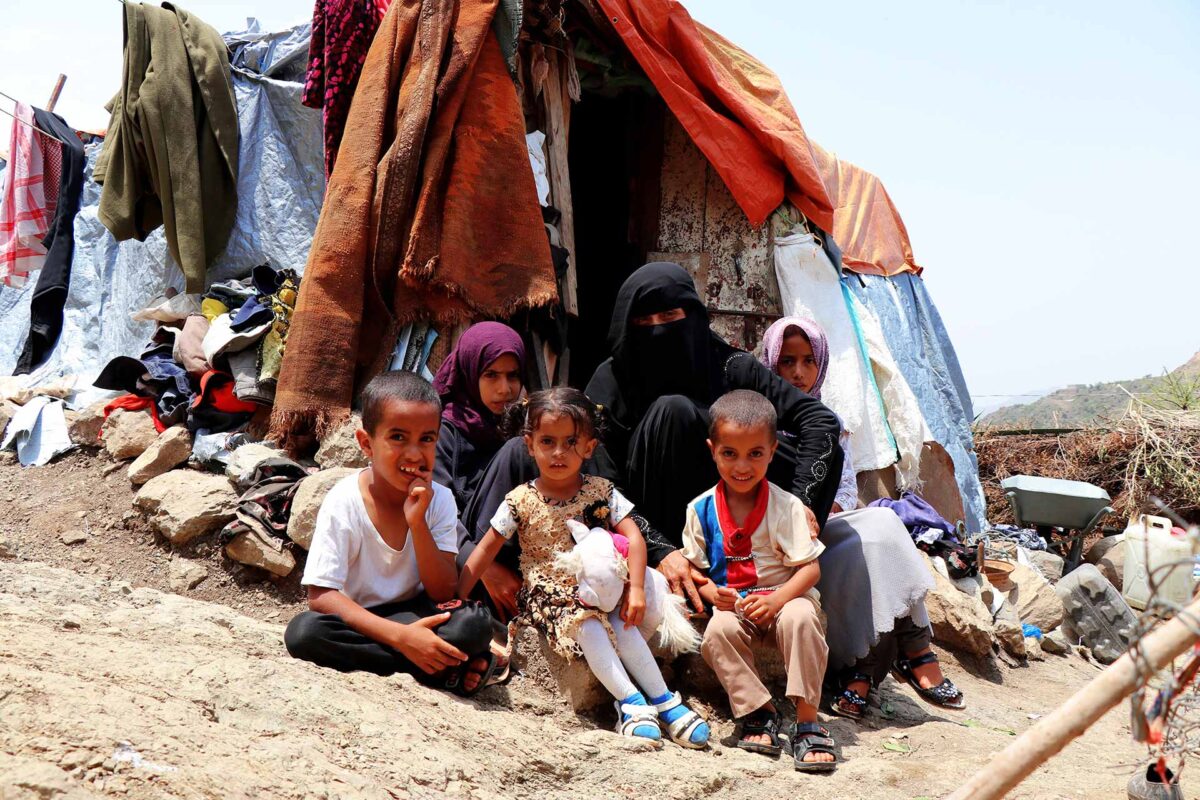 World Food Programme (WFP)
UN humanitarians issued a fresh alert on Friday for war-torn Yemen, warning that time is running out to avoid famine in the country. Out of two million children who need treatment for acute malnutrition, 360,000 are at risk of dying if they do not receive medical care, the World Food Programme (WFP) said.
"We are running out of time…approximately 16 million people cannot put food on their table. This is a disaster, this is a ticking time-bomb and the world needs to act now," WFP spokesperson Tomson Phiri told journalists at a scheduled press conference in Geneva.
Around one million women also need treatment for acute malnutrition, Mr. Phiri continued, pointing to "years of conflict and economic volatility that have pushed the country "towards the precipice".
Out of a total population of 30.5 million, WFP has said that more than 23.4 million Yemenis need some form of humanitarian assistance.
Displaced by violence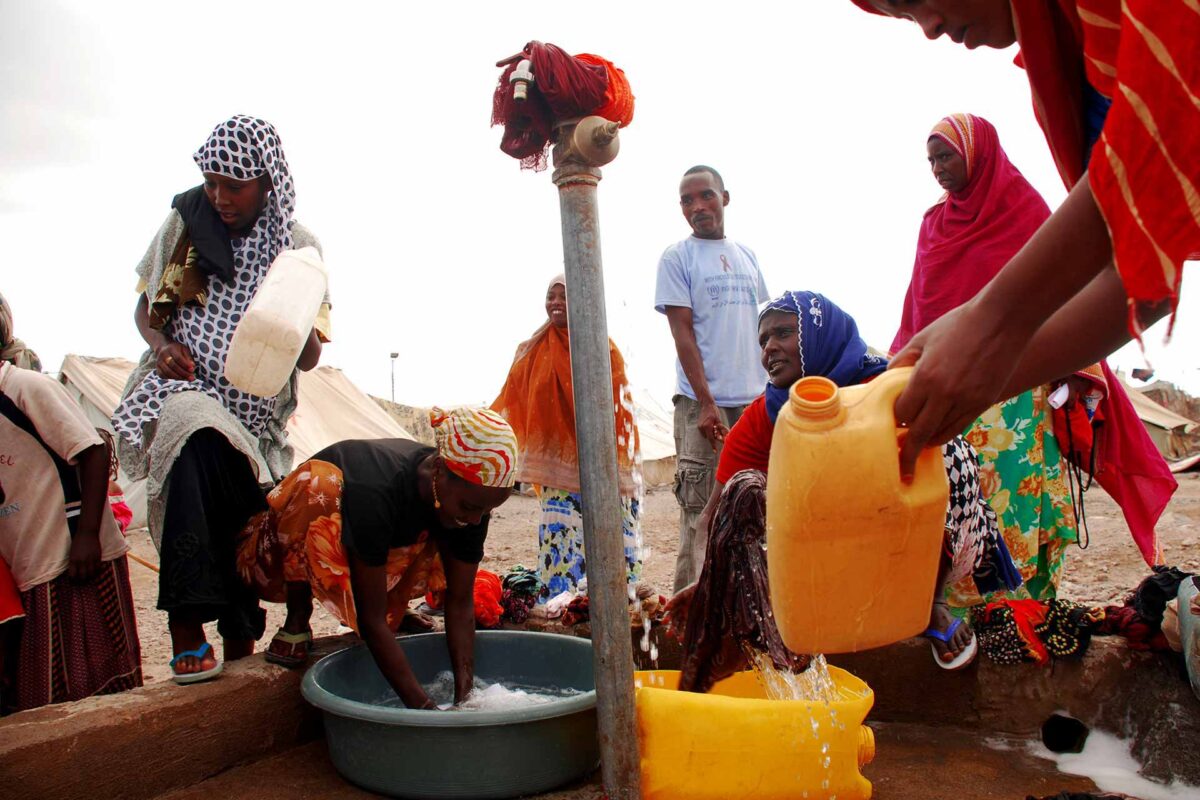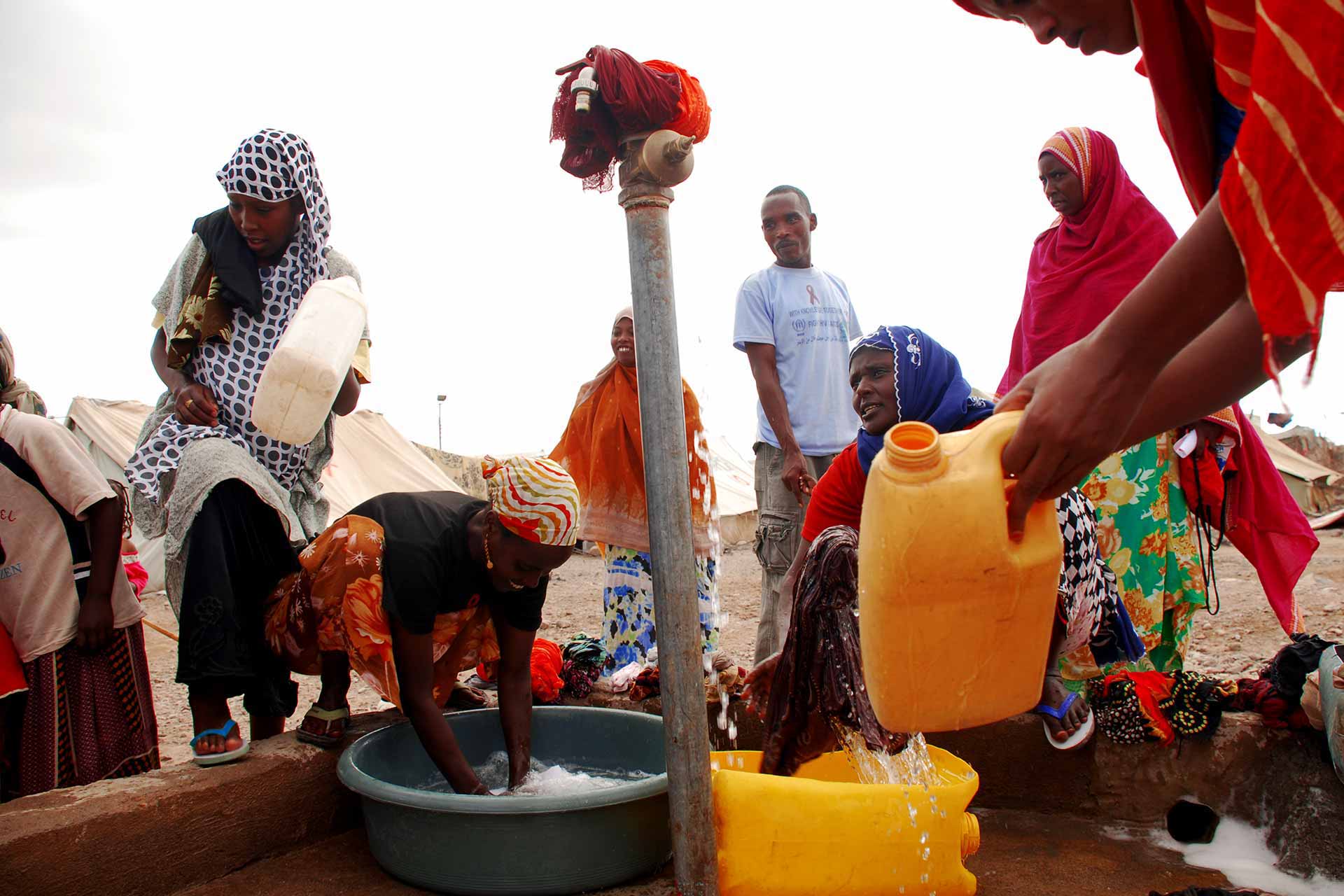 Ceaseless violence
The UN refugee agency UNHCR also warned that famine is looming for hundreds of thousands of internally displaced people. They have been victims of "ceaseless violence" and the COVID-19 pandemic, which have left them without work to support themselves, spokesperson Babar Baloch told journalists in Geneva.
He cited a new UN food security survey in Yemen which showed that the risk of "famine-like" conditions was increasing.
"With rampant inflation and few livelihood opportunities, families no longer can afford basic meals", Mr. Baloch said. "To put food on the table, many displaced families are selling off belongings, pulling children out of school and sending them to work, begging on the streets, or eating just once a day."
One bowl of rice in Yemen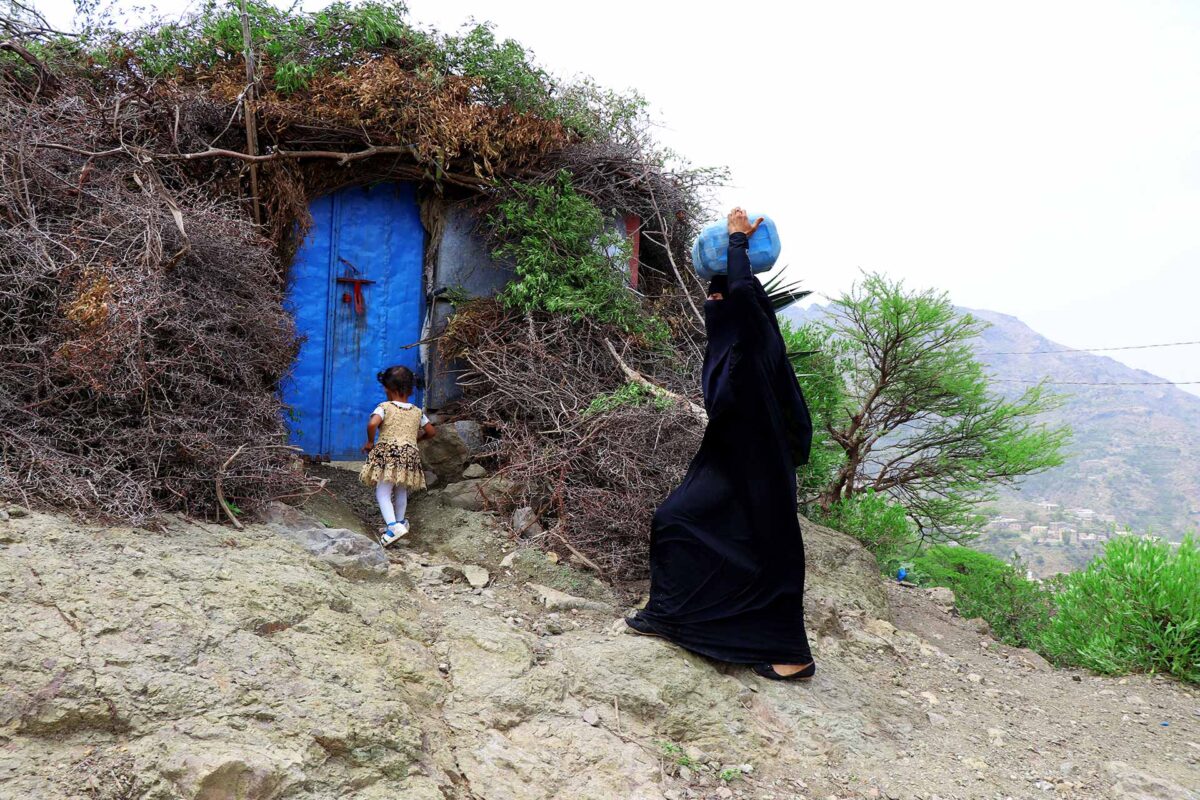 According to the UN agency, families eat "nothing more than a bowl of rice, or a cup of tea with a piece of bread". The most common so-called "coping strategy" among displaced communities is to limit meal portions. An estimated four out of five displaced female-headed families now resort to such measures, UNHCR said
"Displaced parents are pushed to make difficult choices between providing food for their families and protecting them from communicable diseases, like cholera and novel coronavirus", Mr. Baloch added.
Fresh food insecurity data show that the biggest threat of famine is in areas of conflict. Half of Yemen's displaced population of four million live in conflict. The districts worst affected by acute food insecurity are in Marib, Al Bayda, Abyan, Taizz, Hadramautand and Al Jawf governorates.
Support boost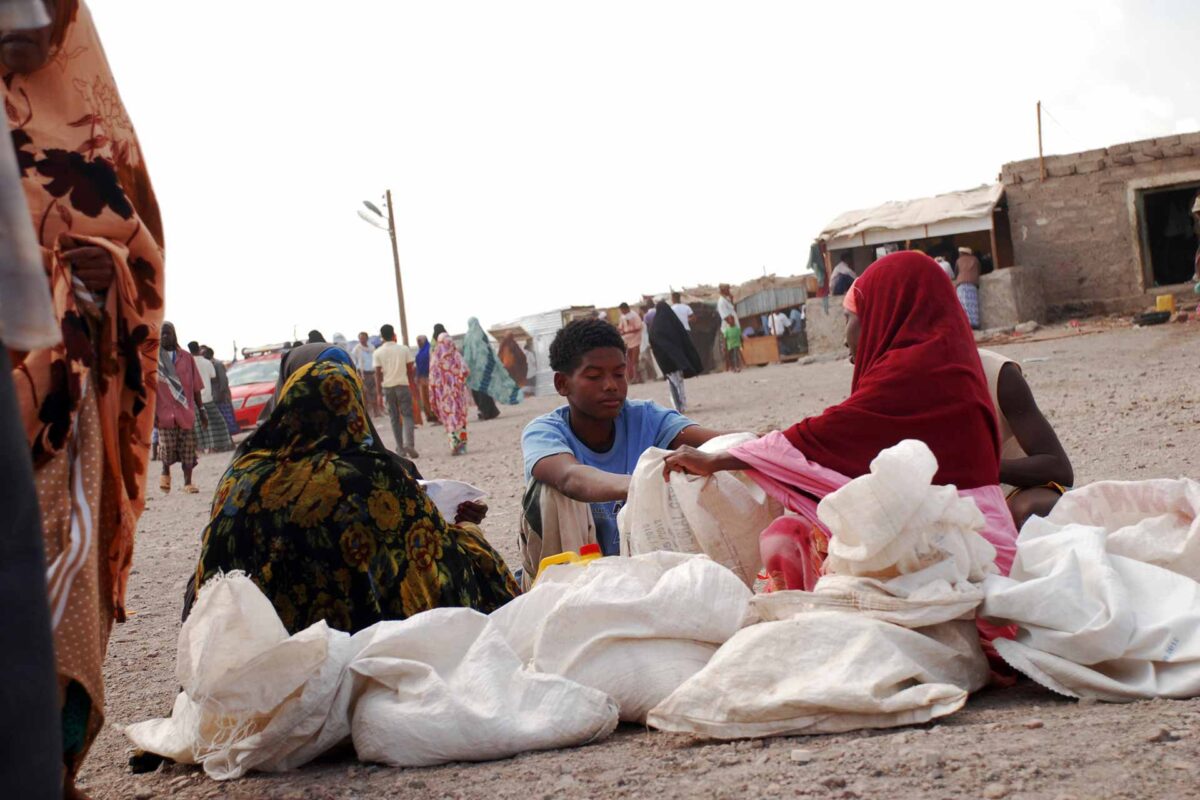 Despite a funding crunch, UNHCR said that it was stepping up support to displaced families and their hosts in Yemen through direct cash assistance this winter. More than 900,000 displaced Yemenis have received cash grants this year.
"Our data shows that almost all the supported households, some 97 per cent, also use this assistance to purchase food", Mr. Baloch said. "UNHCR's efforts need continuous international support to deliver assistance to the displaced Yemenis most exposed to risk."
The Humanitarian Crisis in Yemen
Conflict across Yemen continues to endanger civilians, trigger displacement and damage civilian infrastructure such as hospitals. Imports of food, fuel and medicines remain restricted, leading to shortages and high prices. Humanitarian aid delivery continues to face impediments, and the situation is further worsened by a collapsing economy. In many parts of the country, water and power plants, factories, and markets have stopped functioning.
In early 2020, locusts and floods plagued several parts of the country. As concerns grow over the possible impact of the coronavirus outbreak, the UN has called for an immediate truce. On the ground, however, the fighting continues along different frontlines.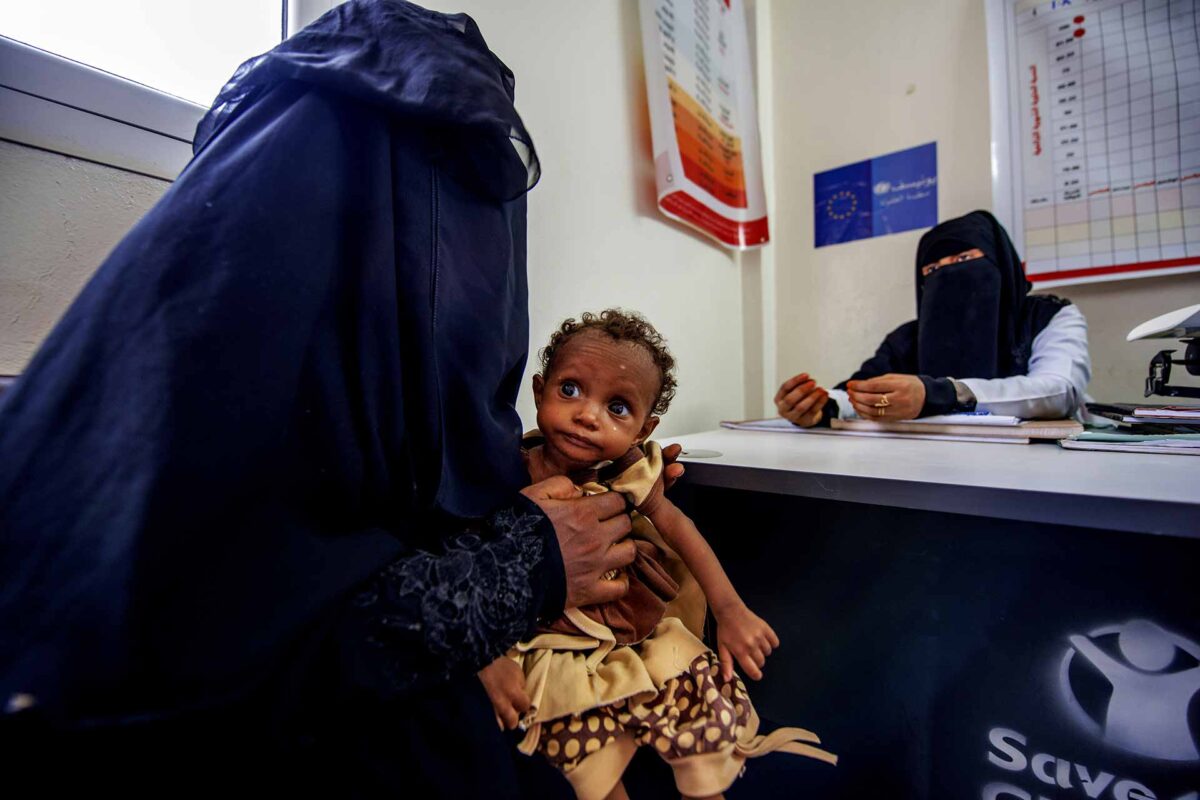 80% of the population – 24 million people – is in need of humanitarian assistance or protection. Currently, more than 14 million people are in acute need of health services and 10 million face severe food shortages. The crisis has taken a toll on the country's infrastructure and basic public services. The public health situation is dire. Yemen has been struggling with a record cholera outbreak: between April 2017 and January 2020, the number of suspected cases totalled almost 2.3 million according to the World Health Organisation.
The Armed Conflict location & Event Data Project (ACLED) has recorded more than 100,000 fatalities since the start of the crisis, including over 18,400 civilians killed in direct attacks. 2019 was the second-deadliest year on record. The environment for humanitarian organisations has become increasingly constrained across Yemen in recent months. Humanitarians have suffered more violent incidents and faced obstacles to reach those most in need.
The European humanitarian aid programmes in Yemen
The EU's humanitarian aid programmes provide life-saving assistance, such as food, water, emergency shelter, hygiene items and access to healthcare to people in war-affected areas and to displaced populations. EU-funded projects also treat severely malnourished children, as well as provide emergency healthcare and food assistance.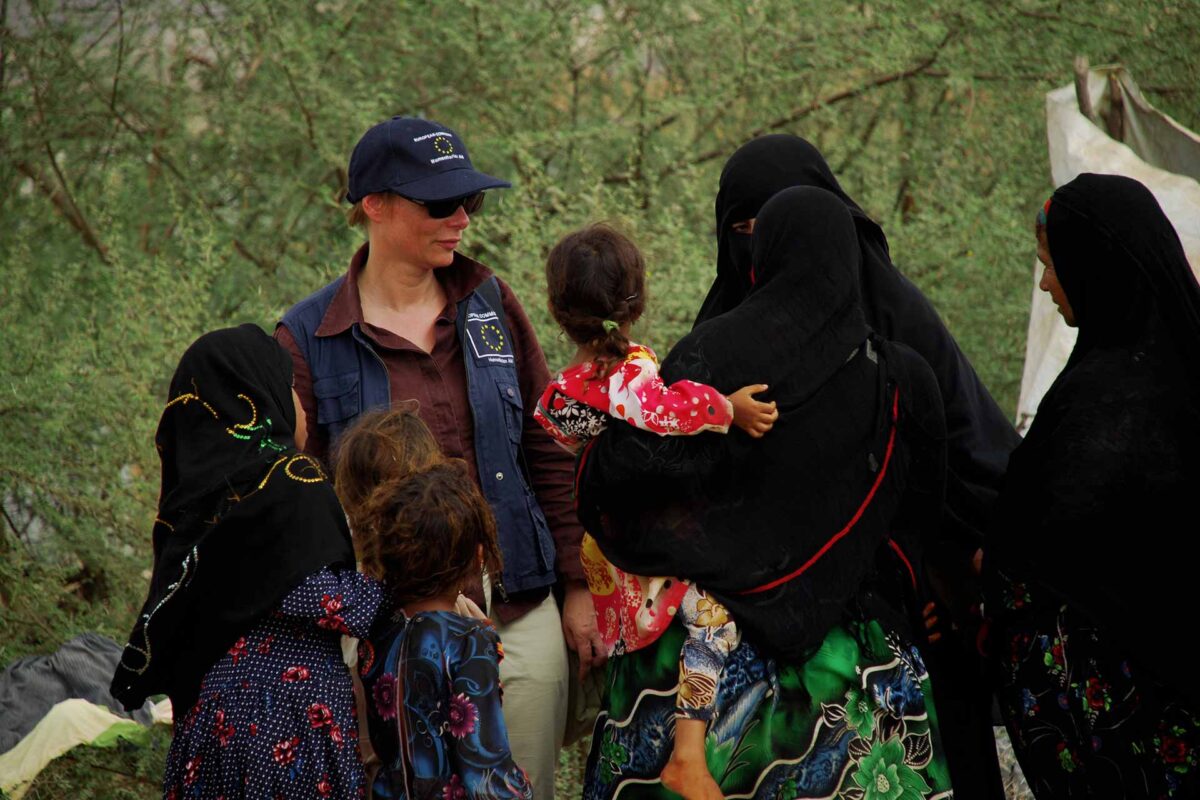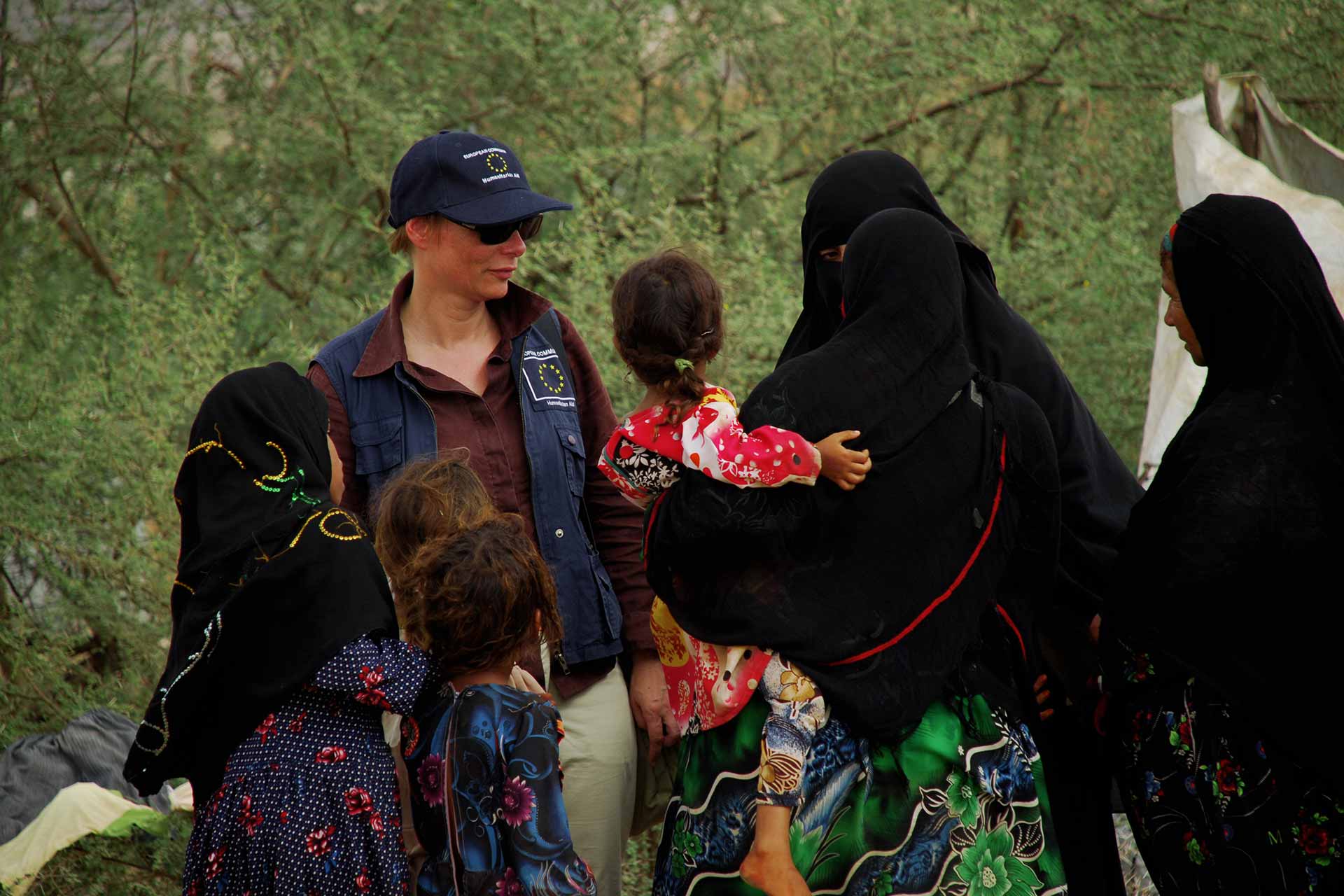 The EU vital assistance includes food, healthcare, and education as well as water, shelter, and hygiene kits to conflict-affected areas and displaced populations. EU-funded humanitarian assistance also helps treat severely malnourished children, who are at high risk of dying. Due to the recent epidemics that occurred in Yemen, preparedness and response to epidemics was already a key focus in EU's strategy for Yemen before the coronavirus outbreak. To address the cholera epidemic, the EU funds treatment centres and prevention activities. It also supports the emergency outbreak response in areas affected by measles and diphtheria.
As a result of the coronavirus threat, EU partner organisations are devising emergency preparedness plans. Despite the limitations on movements and air transportation, they are putting in place infection prevention and control measures. Where possible, they are favouring house-to-house calls rather than mass distributions of aid and awareness sessions.
EU's humanitarian partners in Yemen
The EU's humanitarian partners continue to help populations in active war fronts in the north and south, often facing access constraints and security challenges. There is special attention for those who have suffered bodily harm and psychological shock. Among the internally displaced population, injured and disabled people are assisted with comprehensive rehabilitation services.
Yemen's already fragile education system has further suffered from the consequences of war. According to the UN, 1 in 5 schools can no longer be used as a direct result of the conflict. The EU supports education projects that aim to rehabilitate classrooms and get children back to school.
United Nations Humanitarian Air Services (UNHAS)
In addition, the EU supports the United Nations Humanitarian Air Services (UNHAS). It provides reliable air and sea transportation to humanitarian aid workers. The service has been temporarily banned from operating due to the coronavirus pandemic.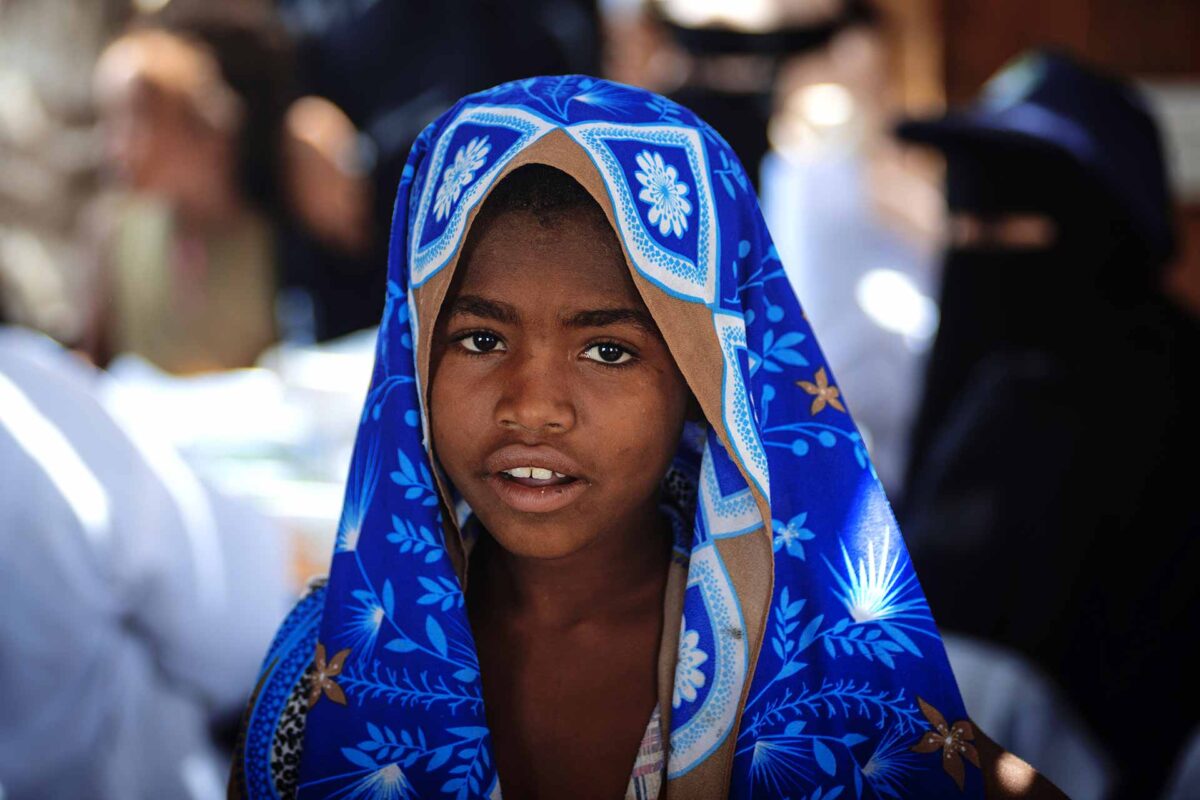 A displaced girl living in al-Shaab camp in Aden, Yemen. The country grinds into a fifth year of war. Over 4 million people have been forced to flee their homes. In 2018, more than 685,000 fled their homes, mostly due to renewed fighting in Hodediah governorate and along Yemen's west coast.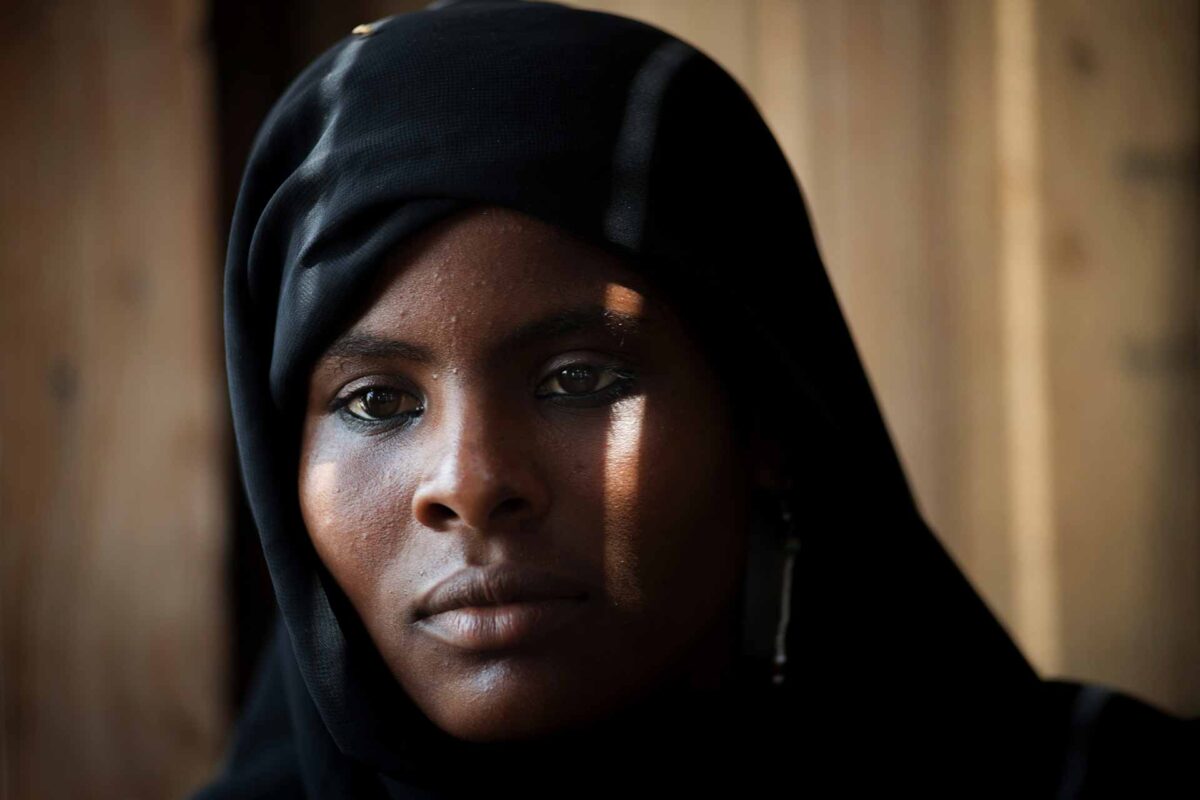 Asrar, 15, fled fighting in the Yemeni port city of Hodediah in January 2019. Since then, she's been living in al-Shaab camp in Aden, a cluster of ramshackle shelters in Aden. "I used to be clean and wear nice dresses," she said. "We have nothing now."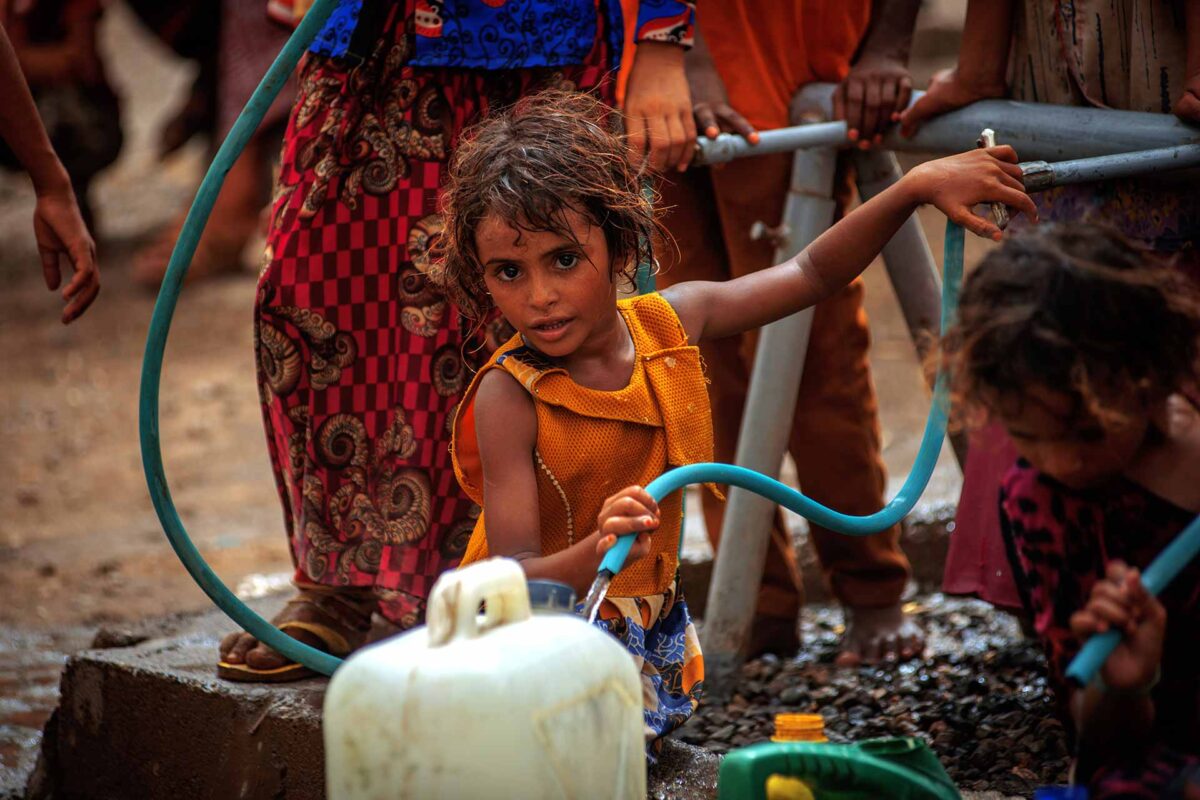 A girl fetch water provided by Solidarités International, an EU-supported aid group. The community live in an extremely dry area in Yemen's Hodediah Governorate and water is scarce. The Yemeni war enters its fifth year. Aerial bombing campaigns and ground fighting have all but destroyed the country's water and sanitation infrastructure.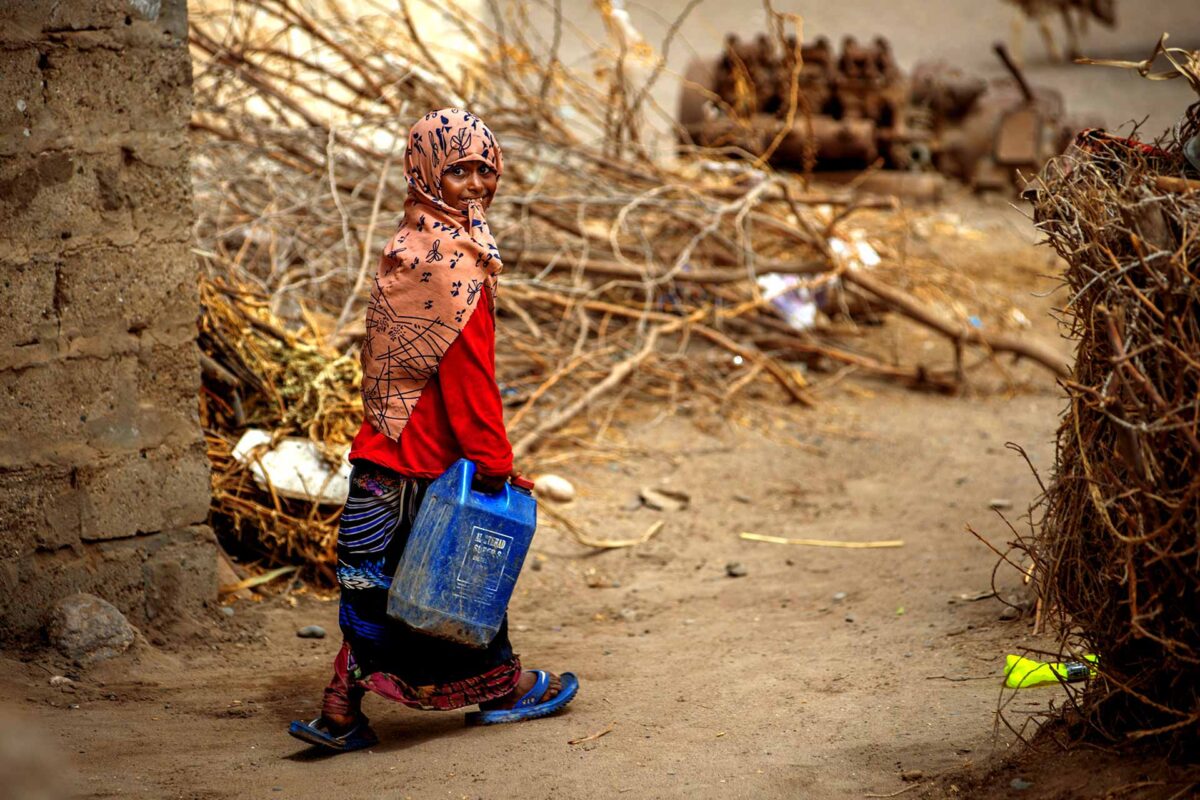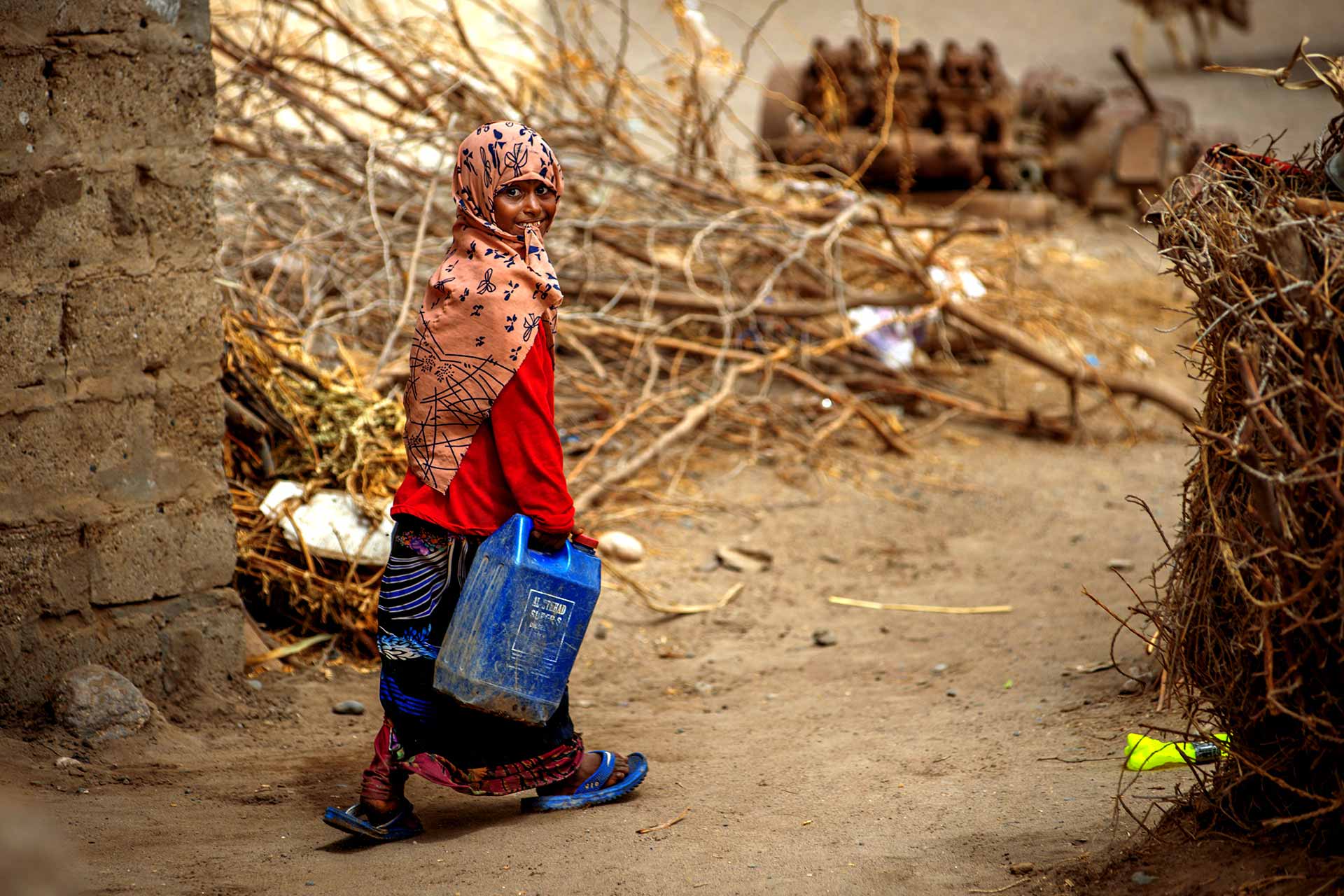 A girl in a war-affected village on Yemen's western coast cools down at a water point. This water installation is a grant by Solidarités International, an EU-supported aid group.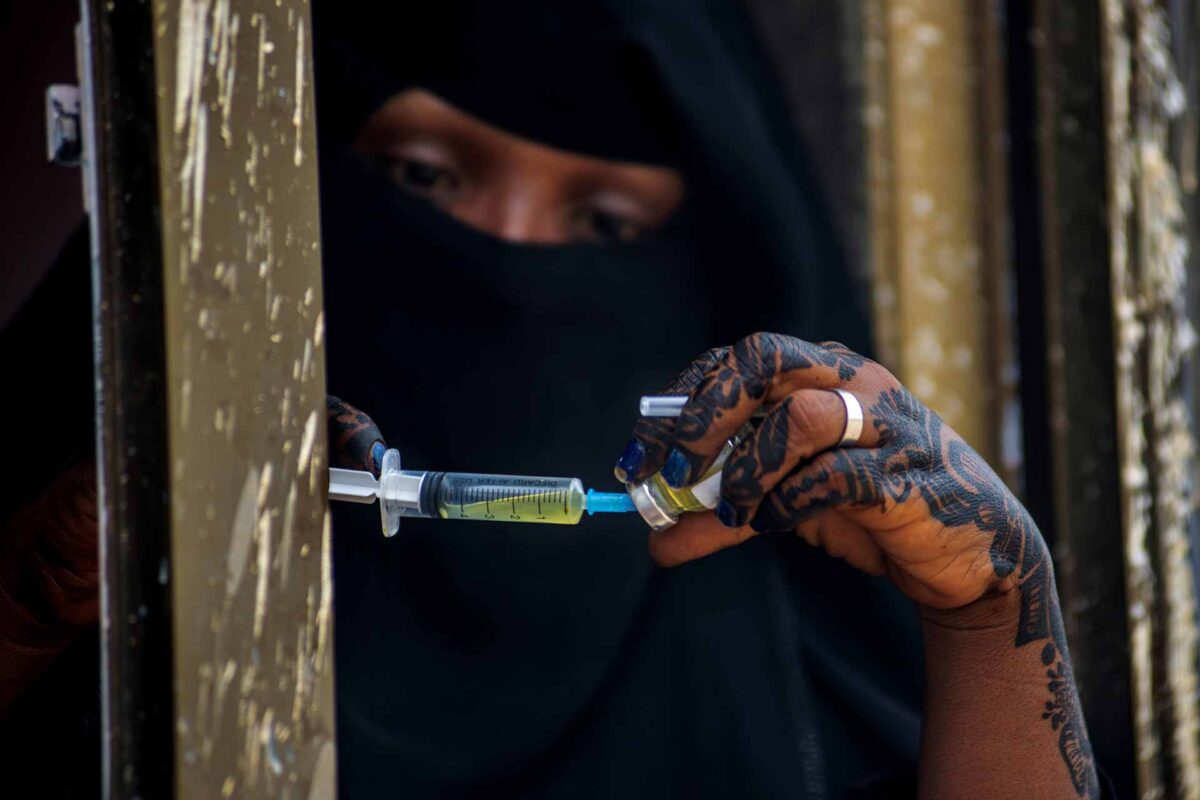 An EU-supported health worker prepares a vaccination shot at a mobile health clinic in a camp housing thousands of displaced Yemenis.
* Photos by Peter Biro, regional information officer, European Civil Protection and Humanitarian Aid Operations (ECHO)
Share this debate with your friends!
Follow #eudebates on Google News and on Facebook