The 2014 turnout figure of 42.61 per cent, based on EP data / final results, has now been revised down half a percentage point – putting it lower than the 42.97 per cent turnout in 2009.
Turnout has steadily dropped from 62 per cent in 1979 and the 2014 figures marks a new low point in voter participation.
Results of the 2014 European elections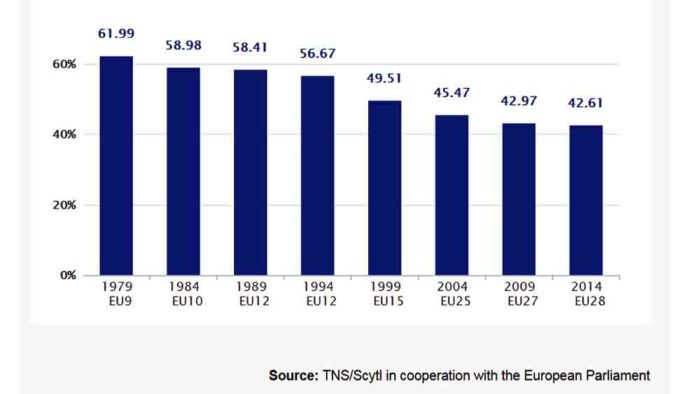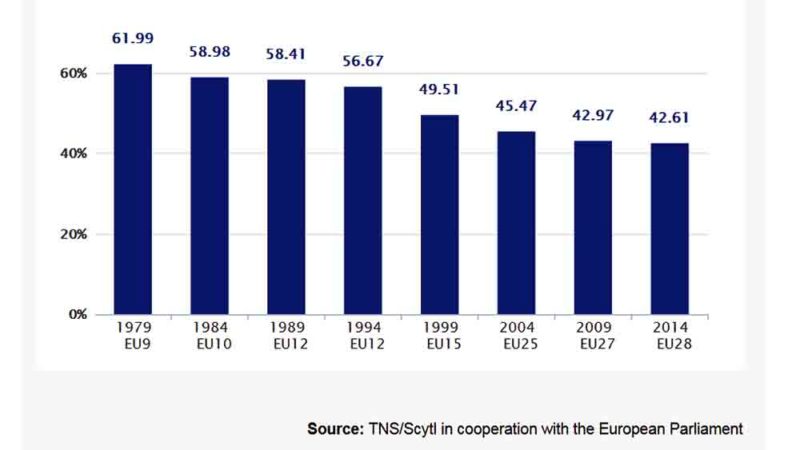 The turnout for the European election in May 2014 fell to a record low, dealing a blow to claims by politicians – based on initial results – that a three-decade downward trend in voter participation had finally been halted.
Euroscepticism, defined as a sceptic opposition towards the European Union and its policies, does not apply to post-communist countries, at least not according to Eurobarometer results. The assumption that there is a correlation between the way the EU is perceived and the voters' turnout in post-communist countries has not been confirmed.
It is worth it to take a closer look at different groups of states in order to explain the reasons for this decline, which differ significantly.
The EU desperately needs active European citizens, not only to increase the voter turnout but also for our common European future.
Are we ready for a new Record?
Is 2019 a new record year?

EU Debates! 

You?
Your opinion counts!
Share this debate with your friends!
Follow #eudebates on Google News and on Facebook