LIVE Hearings today with Kadri Simson Commissioner for Energy. Kadri Simson is heard by the Committee on Industry, Research and Energy (ITRE) of the European Parliament for a hearing to test her general competences. Members of the European Parliament in Brussels test her European commitment and specific expertise related to her portfolio.
https://www.facebook.com/europeanparliament/videos/544846699643484/
Who is Kadri Simson?
Kadri Simson is an Estonian politician, member of the Centre Party. She was the Minister of Economic Affairs and Infrastructure in Jüri Ratas' first cabinet from 2016 to 2019.
In 2015 she unsuccessfully challenged party leader Edgar Savisaar for his role after an almost uninterrupted 25-year tenure. Savisaar won the vote of 541 delegates, to Simson's 486, from a total of 1,051. 2009 to 2016 Simson was the chairwoman of the Centre Party fraction in the Riigikogu.
"I believe the Liberal Democrats are best placed to build the unifying and inspiring political force needed to heal our divisions… https://t.co/X7PA5DrN1c

— Kadri Simson (@KadriSimson) September 3, 2019
Kadri Simson 
Commissioner-designate, Energy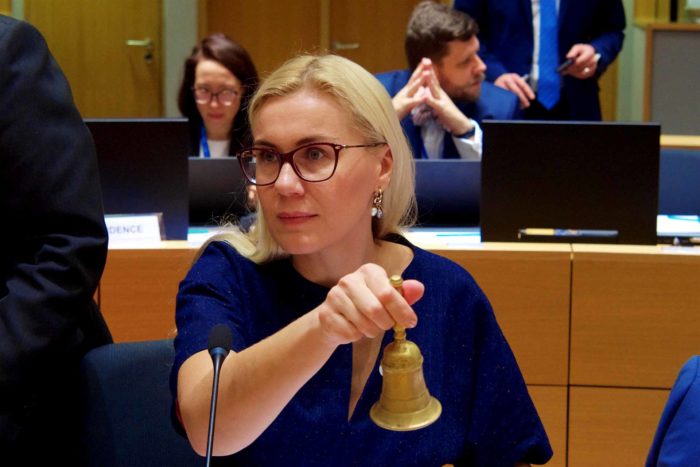 After the hearing by the Committee on Industry, Research and Energy (ITRE) of the European Parliament​​​​​​​, the committee prepares an evaluation letter on the candidate. Parliament will vote on the new Commission as a whole on 23 October.
The team of European Commissioners – proposed by its President-elect Ursula von der Leyen – 'shall be subject as a body to a vote of approval by the European Parliament'.
Before taking this vote, European Parliament committees conduct hearings with the proposed Commissioners in accordance with Parliament's internal Rules of Procedure.
Share this debate with your friends!
Follow #eudebates on Google News and on Facebook