Nico Semsrott is a German Kabarett artist, politician (Die PARTEI) and slam poet who was elected as a Member of the European Parliament in 2019. He declares on Social Media he is European by Mistake! Who is really Nico Semsrott? Who is really today a European – German MEP?
Guess I am not the only one who's a bit disappointed by this European Union.
Nico Semsrott
Guess I am not the only one who's a bit disappointed by this European Union. @MagicMagid https://t.co/GDrh6kV0oj

— Nico Semsrott (@nicosemsrott) July 12, 2019
Semsrott ran in the 2017 German federal election as leading candidate for Berlin for Die PARTEI, a satirical German political party, receiving 2.1% of the votes.
Die Satiriker und Europa-Abgeordneten @nicosemsrott und @MartinSonneborn (beide @DiePARTEI) haben sich in der Debatte vor der Wahl der EU-Kommissionspräsidentin gegen Ursula @vonderleyen ausgesprochen. "Wir sollten Europa nicht den Laien überlassen", sagte Sonneborn. pic.twitter.com/Z2pdzig2Gk

— ZDF heute (@ZDFheute) July 16, 2019
In the 2019 European elections, Semsrott was elected to the European Parliament as the second party-list candidate from Die PARTEI. His Party received 2.4%. Unlike other elections in Germany, there is no 5%- threshold concerning the European Parliament elections. In the preelection Semsrott criticized the lack of attention given to younger generations in a TV advertisement. A survey made after the election showed that votes for "die PARTEI" came especially from first-time voters (about 9% of this group).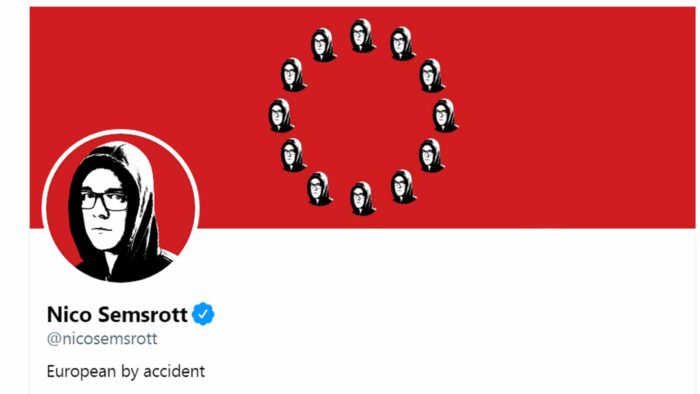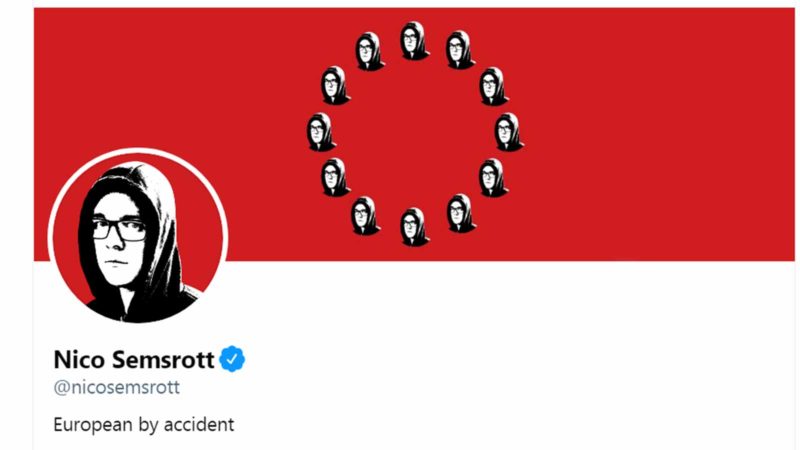 The Party – Die PARTEI was established in 2004 by the editorial board of the Frankfurt-based satirical monthly Titanic. Its platform calls for the rebuilding of the Berlin Wall, a declaration of war on Liechtenstein, a cap on the price of beer and the abduction of Turkish President Recep Tayyip Erdogan. Its activities initially stirred a combination of bewilderment, amusement and uneasiness.
MEPs asked several questions on proposals to enhance information. Nico Semsrott asked Commissioner-designate Maroš Šefčovič his way …
As an expert on foresight, you already know what I'm going to say
What will I have for dinner?
German MEP Nico Semsrott
It's true, some of my colleagues have been asking me if I can tell them what will be the next lotto numbers. Foresight really is not about the crystal ball. It's about making sure we use the best scientific advice in where Europe could be, should be or want to be…
Maroš ŠEFČOVIČ, Vice-President-designate, Interinstitutional Relations and Foresight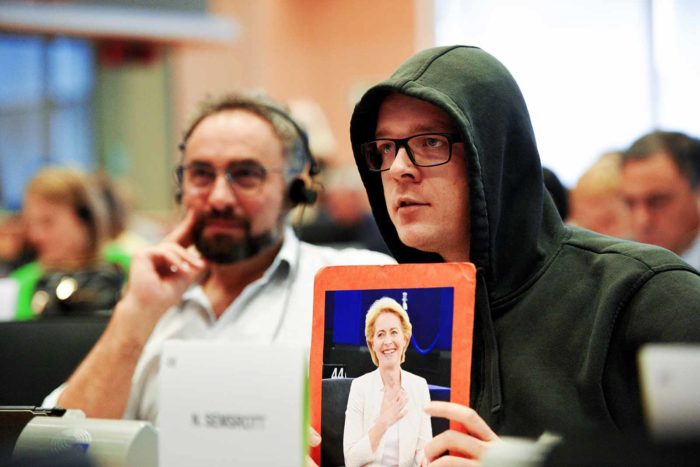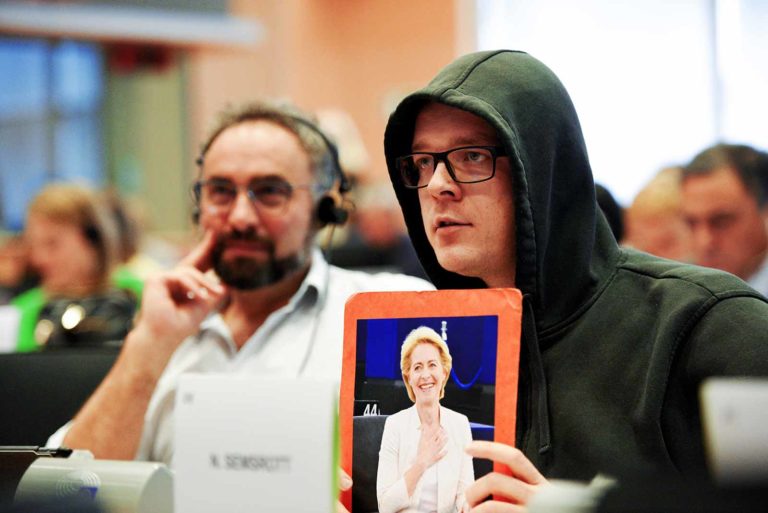 Ursula von der Leyen European Commission President has also suffered an embarrassment.
Nico Semsrott: My first official work certificate! 
At the hearing of commission presidential candidate Ursula Von Der Leyen on 16.07.2019 in the European Parliament, Mr Nico sems shows what transparency could look like in moderate democracy and is making a request for a business order to review the financial interests and conflicts of interest. The application shall be rejected.
Who is Nico Semsrott Die PARTEI? 
Is he really a European by accident?
– We don't think SO
Join eudebates on European way of life,

European way of thinking and

European politics

.
Share this debate with your friends!
Follow #eudebates on Google News and on Facebook