Join the #YEYS2021 the annual youth event – Your Europe, Your Say – of the European Economic and Social Committee EESC. Due to the COVID-19 pandemic, YEYS 2020 was cancelled, and the European Economic and Social Committee (EESC) decided to move the exact same event to 2021, covering the same topic, with the same participating schools. The YEYS 2021 edition will, therefore, model an international climate-change conference (COP).
Young people's COP simulation
Now more than ever, climate change is on everyone's mind, and young people all around the globe have been taking action to save the planet. The European Economic and Social Committee is joining the movement and wants to ask the young participants at YEYS about the best ways to protect our planet for the future.
Join #YEYS2021 online event on Designing Systemic! This online exchange will tackle the topic of systemic change and how we can deal with today's climate issues. Take part in a discussion with experts, activists and influencers who will share their knowledge and expertise on climate change. In addition to the discussion panels, you can discover more about systemic change through art.For the closing of the event, we prepared a calming guided meditation! Stay tuned for more info!
#YEYS2021 20 March 2021  10:00am CET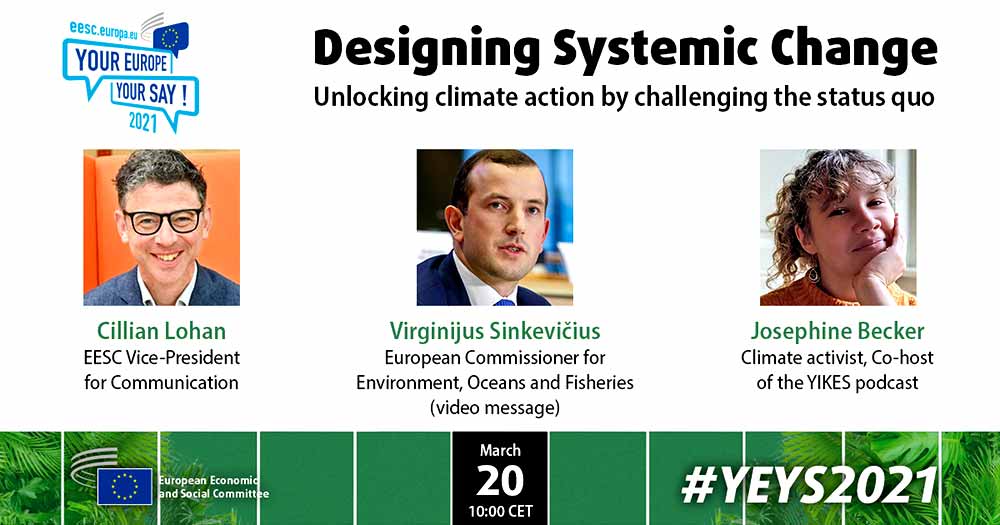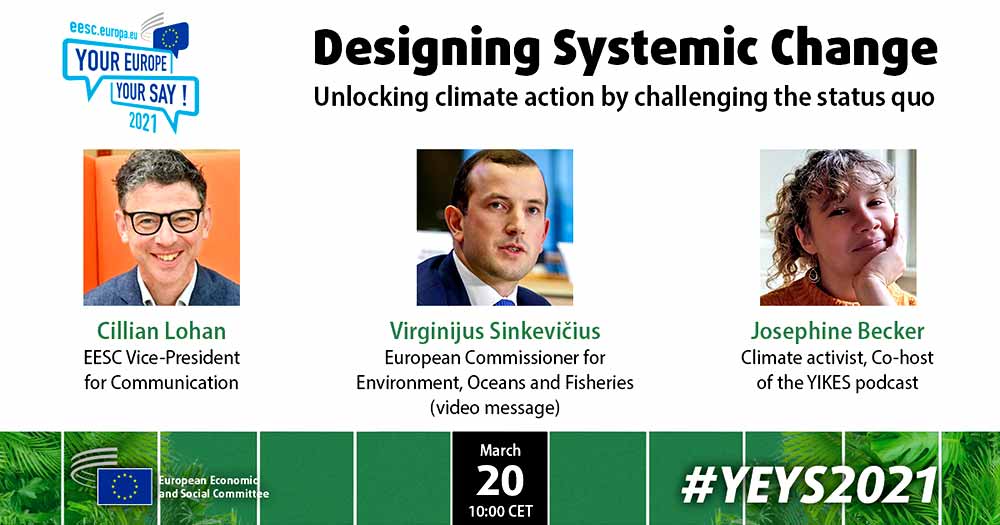 The Committee is interested in hearing students' fresh ideas on how to deal with the current climate crisis and how to get closer to meeting the 2050 climate-neutral goals. Students will be asked to represent a sector and negotiate with each other, in order to come up with recommendations to stop climate change.
These recommendations will be submitted to international environment policy-makers and discussed at conferences around Europe throughout the year. During YEYS, the students will also be put in contact with international youth organisations that will help them translate these recommendations into tangible measures and make their voices heard.
eudebates #YEYS2021
Share this debate with your friends!
Follow #eudebates on Google News and on Facebook