The EU Agricultural Outlook conference is the annual gathering of European stakeholders willing to engage and discuss the future of agriculture in Europe and the challenges which lie ahead. Discussions involve high level panellists and focus on sustainability from farm to fork. Speakers shared science developments and initiatives already in place to improve the economic, environmental and social sustainability of production, consumption and trade. There is also a discussion on the impact of increasing societal demands on food prices. Also debates on the outlook for EU agricultural markets: crops, biofuels, specialised crops, meat and dairy.
Participants include EU institutions, governments and international organisations, those involved in the food supply chain, market experts, academics, think tanks and civil society.
10-11 December at the 2019 EU Agricultural Outlook conference in Brussels.
The European Union shapes its budget for a pragmatic, modern, and long-term planning for the 2021-27 period to deliver on issues that matter to Europeans. The Commission proposes that funding for the CAP is moderately reduced – by around 5% – due to less contributions, with a future union of 27 members.
Common Agricultural Policy
The 9 objectives of the future CAP are:
to ensure a fair income to farmers
to increase competiveness
to rebalance the power in the food chain
climate change action
environmental care
to preserve landscapes and biodiversity
to support generational renewal
vibrant rural areas
to protect food and health quality
EU Agriculture
Outlook 2019-30 
Demand for dairy products, especially for cheese, is expected to continue rising, leading to higher EU milk production for 2019-30. In parallel, the African swine fever outbreak in Asia will continue to affect the global meat market and trade flows. These are just a few of the projections from the European Union agricultural outlook for 2019-30 report published on 10 December 2019 by the European Commission.
Consumers and citizens' expectations will continue shaping food market developments, touching upon health, animal welfare, climate change and environmental concerns as well as convenience and affordability. For instance, in 2019, the most important factors for EU consumers when buying food includes cost, food safety, ethics and beliefs.
These concerns will be an opportunity for the further development of alternative production systems, such as local, organic, GM-free or other certified products, being increasingly in demand. However, as highlighted by the report, consumers' expectations can be conflicting. Busy lifestyles favour an increase of ready meals, snacks and on-the-go food, which are not always compatible with the factors described above.
EU agri-food markets – Agriculture
According to the report, global consumption of food per capita is increasing as well as self-sufficiency in certain parts of the world. This will have an impact on global trade and provide opportunities for some EU agri-food markets while creating a surge in competition for others. For example, the report projects a growth in global demand for cereals, leading to an increase of EU wheat production, despite increased competition from the Black Sea.
Total agricultural land is expected to decline in the EU over the outlook period, to reach 178.3 million ha in 2030. By contrast, the land used for protein crops, fodder and oilseeds is expected to increase by respectively 46%, 2% and 1% compared to 2020.
EU diet – 

Agriculture
This year, the EU agricultural outlook report provides a scenario on the impact of a protein shift in the EU diet over the next ten years. Assuming a significant increase of alternative plant-based diets, it looks at the impact on the meat and dairy markets, the crop markets and the environment. This shift could lead to a drop in meat and dairy producer prices, increasing the competitiveness of the sector on global markets. Concerning the crop markets, increasing demand for human consumption could only partially compensate for the lower feed demand, resulting in a reduction of land use. The rise in soya bean demand for human consumption could be sourced from an increased EU production, projected to grow by 5% by 2030. Finally, this shift could have potential benefits for the climate and the environment. For instance, the carbon footprint of the EU agricultural sector would be reduced by 6%.
Another proposed scenario included in this year's report looks at the impact of reaching 100% of milk produced in the EU with no genetically modified (GM) feed by 2030. This scenario would lead to a gradual decrease of EU imports of soya bean and meals, and to an increase in EU fodder production. Furthermore, due to limited feed availability, a small decline in milk production of 0.5%, and of beef and veal production of 1.3% is projected within that scenario.
African swine fever (ASF) 
A third scenario is provided in this edition of the medium‑term outlook report: the impact of the outbreak of African swine fever (ASF) in China on the global and EU meat markets. Two options are considered, a faster recovery where pigmeat production in China outgrows pre-ASF levels in 2030 and a slower recovery where pigmeat production in China in 2030 is below pre-ASF levels. For both scenarios, Chinese import demand will reach record levels, leading to higher exports from key exporters, including the EU. This will also lead to a production expansion outside China in the next two to three years. However, in the EU, production increase will be limited by environmental policy requirements in most EU member states.
Moreover, the report also includes projections for environmental and climate aspects. For the first time, it includes indicators that take into account greenhouse gas (GHG) emissions of the whole food system (farm and food chain). It also analyses the carbon, nitrogen, water and land footprints. The expected decrease in dairy cattle numbers is projected to contribute to a reduction in GHG emissions. On the other hand, higher crop yields and production could increase nitrous oxide (N2O) emissions, due to manure application on fields. Bearing in mind that environmental analysis models do not account for on-going and expected changes in farm practices, overall agricultural GHG emissions are projected to remain at a comparable level by 2030. Results of food system emissions, including at farm and post-farm level emissions, show that the EU has a lower food system footprint than the world average for most products.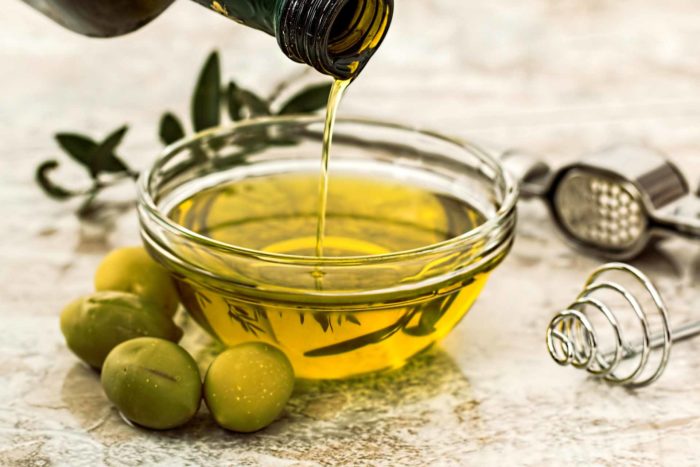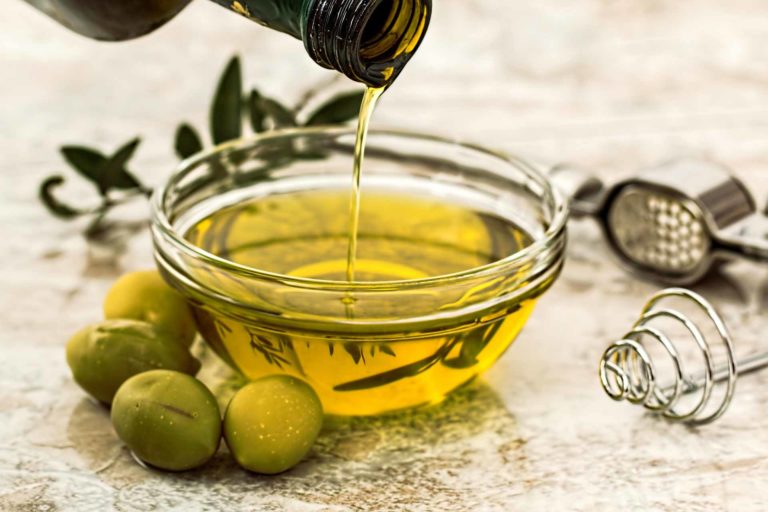 Olive oil –

Agriculture
Consumption to rise in non-producing EU countries
Olive oil production is expected to increase while wine consumption is projected to decline over the outlook period. These are just a few of the projections for fruit and vegetables, wine and olive oil from the European Union agricultural outlook for 2019-30 report published on 10 December 2019 by the European Commission.
By 2030, the EU olive oil sector is expected to grow in production capacity. Production will increase by 1.1% per year on average, reaching 2.4 million tonnes in 2030 (compared to 2 million tonnes in 2019). Domestic consumption could grow ;in non-producing countries. In addition, strong demand in both traditional and new markets will favour an increase of exports.
As for the fruit and vegetable sector, the apple production area is expected to decrease, but could be compensated by increasing yields. This would result in a stable EU production at 12 million tonnes in 2030 (compared to 11.3 million tonnes in 2019). Peaches and nectarines are projected to face increasing competition from other summer fruits, with a further consumption drop. EU production is expected to stabilise at 4 million tonnes in 2030 (compared to 4.1 million tonnes in 2019). Both EU production of oranges and tomatoes are projected to remain stable over the outlook period, respectively at 6.2 million tonnes (compared to 6.1 million tonnes in 2019) and 7 million tonnes in 2030 (compared to 6.9 million tonnes in 2019). Consumer demand will increasingly shift from concentrates to fresh orange juice. As for tomatoes, the domestic and global demand of processed tomatoes is expected to rise.
A decline in wine production and domestic use, both for human consumption and for distillation, is expected over the outlook period. EU production is expected to decline to 155 million hl in 2030, from 156 million hl in 2019. EU consumption is projected to decrease from 25.3 l per capita in 2019 to 24.5 l per capita in 2030. Nonetheless, despite strong global competition, EU exports could continue to grow mainly thanks to geographical indications and sparkling wines.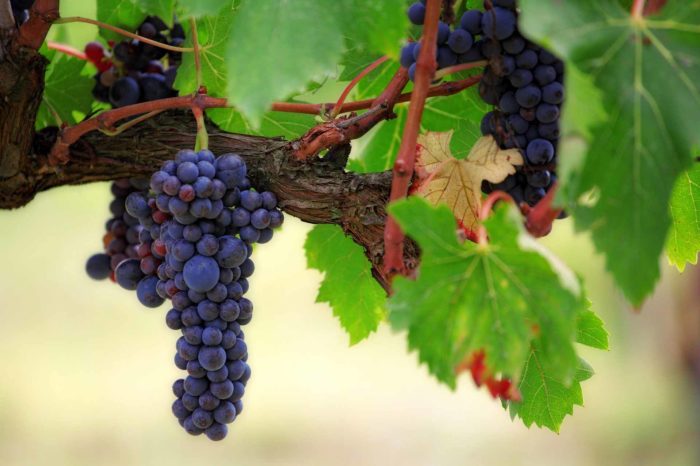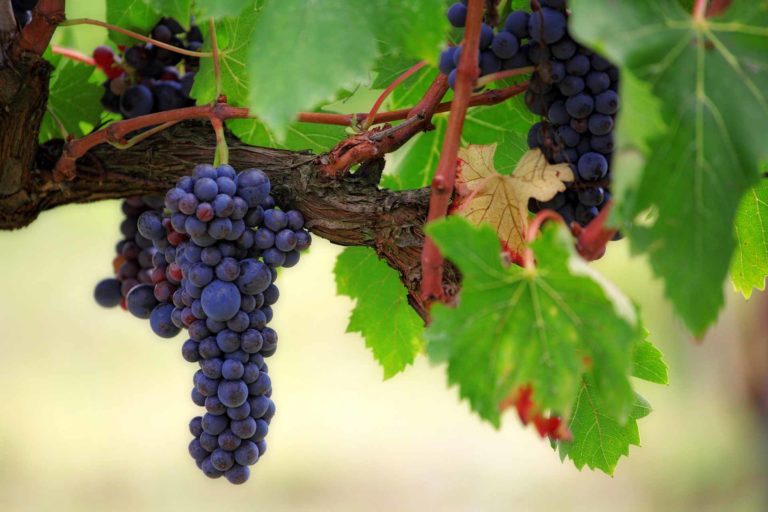 Wine – EU

Agriculture
The European Union is the world-leading producer of wine. Between 2014 and 2018, the average annual production was 167 million hectolitres. It accounts for 45% of world wine-growing areas, 65% of production, 60% of global consumption and 70% of exports.
Since the first common market organisation (CMO) in 1962, the wine market has developed considerably. The latest wine reform adopted in 2008, revised and included in the 2013 single CMO envisaged the following three goals making EU wine producers even more competitive – enhancing the reputation of European wines and regaining market share both in the EU and outside making the market-management rules simpler, clearer and more effective – to achieve a better balance between supply and demand
preserving the best traditions of European wine growing and boosting its social and environmental role in rural areas.
In addition to its general goals to harmonise, streamline and simplify the legislation, EU regulation replaced the planting rights regime in 2015 by a scheme of authorisations for vine planting during the period between 2016 and 2030, enabling competitive producers to increase production within certain limits.
Join the eudebate on

EU Agriculture 
#

Agri

Outlook 2019-30 
Share this debate with your friends!
Follow #eudebates on Google News and on Facebook