Josep Borrell warned MEPs in EU Parliament for the three old Empires: Russia, China and Turkey, which come as threats or Global rivals. "Europe is facing a situation in which we can say that the old Empires are coming back, at least three of them: Russia, China and Turkey". Big empires of the past who are coming back with an approach on their immediate neighbourhood, globally, which represent for us a new environment.
Old Empires are coming back, at least three of them: Russia, China and Turkey.
Josep Borrell Fontelles
Josep Borrell participated in the EU debate on the "dangerous" escalation and the role of Turkey in the Eastern Mediterranean. The outcome of the debate was clear. Turkey must immediately end illegal drilling activities in Easter Mediterranean. MEPs condemn Turkey's actions in the Greek and Cypriot Exclusive Economic Zone and express full solidarity with the two member states. Also the European Parliament call for EU sanctions against Belarusian President and Navalny's poisoners.
Turkish illegal drilling activities
In the last few months, tensions are mounting over Turkey's gas exploration and drilling activities in the area within the Greek and Cypriot Exclusive Economic Zone. In the meantime, Greece and Turkey have put their militaries on high alert and have sent warships into the area. Prior to Tuesday's debate, MEPs discussed Turkey's problematic role in the region with the High Representative Josep Borrell in Plenary in July.
MEPs voiced their concern regarding the ongoing dispute and the related risk of further military escalation between EU member states and an EU candidate country. Ahead of a Special European Council meeting on 24/25 September on the dangerous escalation and the role of Turkey in the Eastern Mediterranean, MEPs express their full solidarity with Greece and Cyprus, in a resolution adopted by 601 votes in favour, 57 against and 36 abstentions.
Turkey: Nationalistic Warmongering Rhetoric
Stating that the EU is clear and determined in defending its interests, MEPs call on Turkey to immediately end any further illegal exploration and drilling activities in the Eastern Mediterranean to refrain from violating Greek airspace and Greek and Cypriot territorial waters and stop "nationalistic warmongering rhetoric".
Deteriorating state of EU-Turkey relations
A solution can only be found through dialogue, diplomacy and negotiations, MEPs say, calling on all actors involved, especially Turkey, to commit to an urgent de-escalation by withdrawing their military forces from the area. They welcomed Turkey's decision to withdraw one of its seismic research vessels from the area on 12 September as the first step towards easing tensions, condemning at the same time Turkey's plans to extend the term of duty of another drilling ship.
MEPs express serious concern about the current state of EU-Turkey relations. Relations are being seriously affected by the dire human rights situation in Turkey and the erosion of democracy and rule of law.
Is Turkey compatible with EU membership?
EP Resolutions on Turkey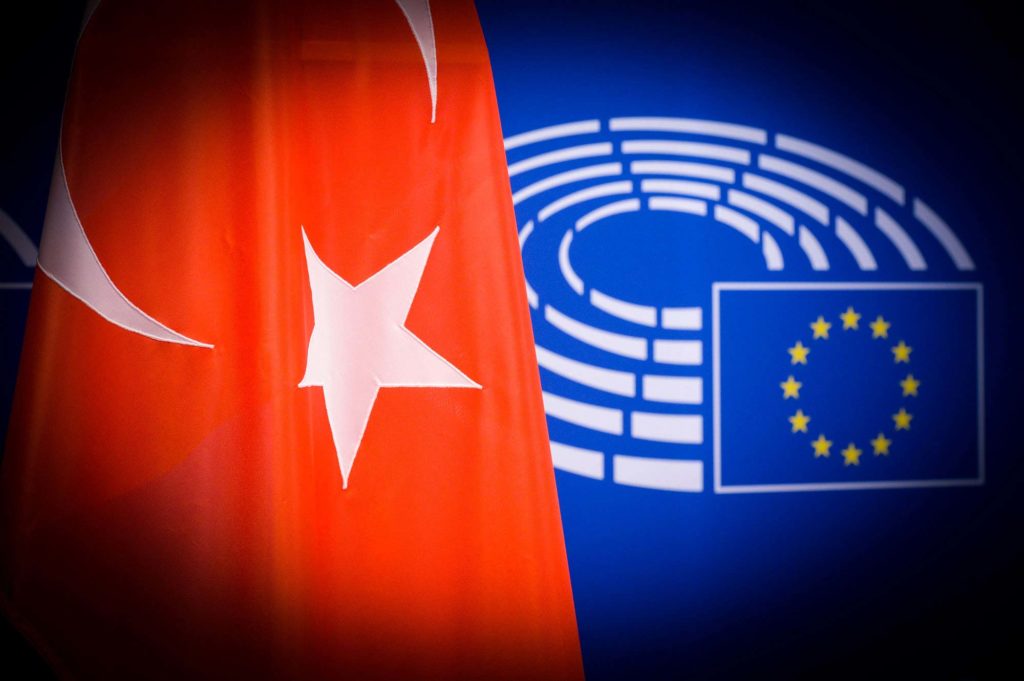 Sanctions are not excluded on Turkey
They call for both Turkey and the member states to support the political dialogue in Libya and to adhere to the arms embargo imposed by the UNSC. MEPs deplore the negative impact that current Turkish foreign policy and other actions in the Mediterranean are having on the stability of the region, including Syria.
Insisting that further sanctions can only be avoided through dialogue, they call on the Council to stand ready to develop further restrictive measures that should be sectoral and targeted and would not have an adverse impact on the people of Turkey or the refugees residing there
Josep Borrell Fontelles | European Commission
Belarus and Russia
MEPs call for new presidential elections in Belarus and urge the EU to sanction President Lukashenko and the perpetrators behind Alexei Navalny's poisoning.
MEPs call for EU sanctions against Belarusian President and Navalny's poisoners. Alexander Lukashenko will not be recognised by the European Parliament as President of Belarus once his current term of office expires on 5 November. Parliament condemns the Belarusian authorities for their violent repression of peaceful protests. Also the Parliament call for an immediate international investigation into the Navalny case.
Alexander Lukashenko will be no longer Belarus President
In a resolution adopted by 574 votes in favour, 37 against with 82 abstentions on Thursday, the European Parliament rejects the official results of the "so-called presidential elections" in Belarus on 9 August this year. These elections were conducted in a "flagrant violation of all internationally recognised standards". Once the term of office for the incumbent authoritarian leader Alexander Lukashenko expires on 5 November, Parliament will no longer recognise him as the president of the country.
In the meantime, MEPs welcome the Coordination Council as an "interim representation of the people demanding democratic change" in Belarus. This Council is open to all political and social stakeholders. They also reiterate the many calls for new, free and fair elections to take place as soon as possible under international supervision.
EU sanctions against a brutal regime and its leaders
MEPs call for EU sanctions against the group of individuals responsible for falsifying the election results and for the violent repression in Belarus, including President Lukashenko. EU Parliament calls EU member states in the Council to implement these restrictive measures without delay, in close coordination with international partners.
MEPs also staunchly condemn the mass arrests and ongoing violent crackdown on peaceful protesters, strike leaders and journalists in the country, with many reports of ill-treatment, rape and torture emerging from Belarusian detention centres and jails.
Important contribution made by Belarusian women
The resolution finally underlines the important contribution made by prominent female opposition members, led by Svetlana Tikhanovskaya, Veranika Tsapkala and Maria Kalesnikova, during the protests. It demands the immediate release of the arrested members of the Coordination Council and all those arbitrarily detained for political reasons.
The text notes that many Belarusians consider Tikhanovskaya to be the winner of the presidential elections and Belarus' real president-elect.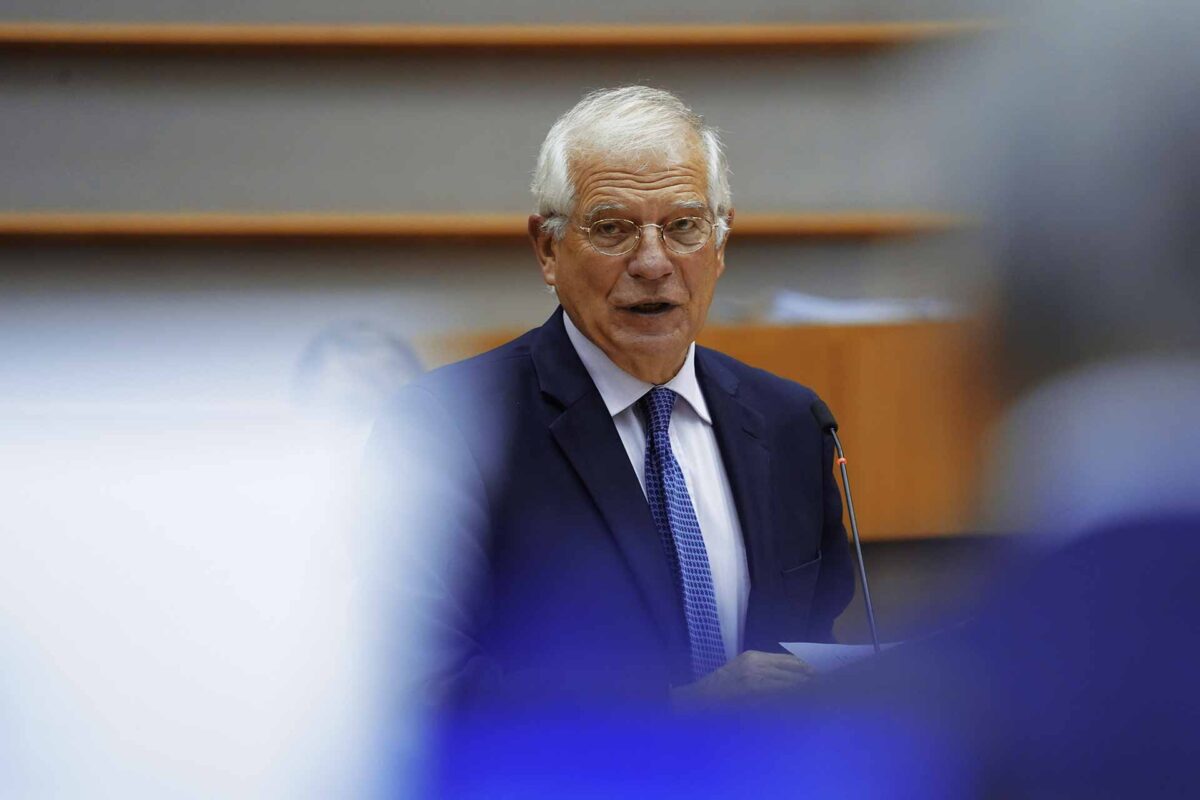 The situation in Russia and the case of Alexei Navalny's poisoning
In a separate resolution, also adopted on Thursday with 532 votes in favour, 84 against and 72 abstentions, Parliament strongly condemns the attempt to assassinate prominent Russian opposition politician and anti-corruption activist Alexei Navalny with a nerve agent. The text notes that the poison used, belonging to the "Novichok group", can only be developed in state-owned military laboratories. It cannot be acquired by private individuals, which strongly implies that Russian authorities were behind the attack. Should someone else, nevertheless, be found responsible, it would still be a clear breach of Russia's international legal commitments, according to the text.
MEPs underline that the attempted assassination of Navalny was part of a systemic effort to silence dissident voices in Russia, in particular with a view to influencing Russia's local and regional by-elections on 11-13 September. His case is only one element of a wider Russian policy focusing on oppressive internal policies and aggressive actions worldwide, notes the text.
International investigation and EU sanctions needed
The resolution asks for an international investigation into Navalny's case. The Parliament also orders immediate report on the alleged breaches of Russia's international commitments in the area of chemical weapons. MEPs urge the Russian authorities to fully cooperate with such an inquiry and to hold those responsible to account.
Parliament resolution also calls on EU member states to take an active stance on the matter such as swiftly putting in place ambitious restrictive EU measures vis-à-vis Russia and strengthening already existing ones. The text urges the deployment of sanction mechanisms that would allow the European assets of corrupt individuals to be collected and frozen in accordance with the findings of Alexei Navalny's Anti-Corruption Foundation.
China a Threat for EU or Systemic rival
On 16 September, European Commission President Ursula von der Leyen delivered her first-ever annual State of the European Union – SOTEU address in which she highlighted all political priorities and the EU strategy. EU, China make progress on investment deal despite human rights tensions. The relationship between the European Union and China is simultaneously one of the most strategically important and one of the most challenging we have.
China is a negotiating partner, an economic competitor and a systemic rival.
Ursula von der Leyen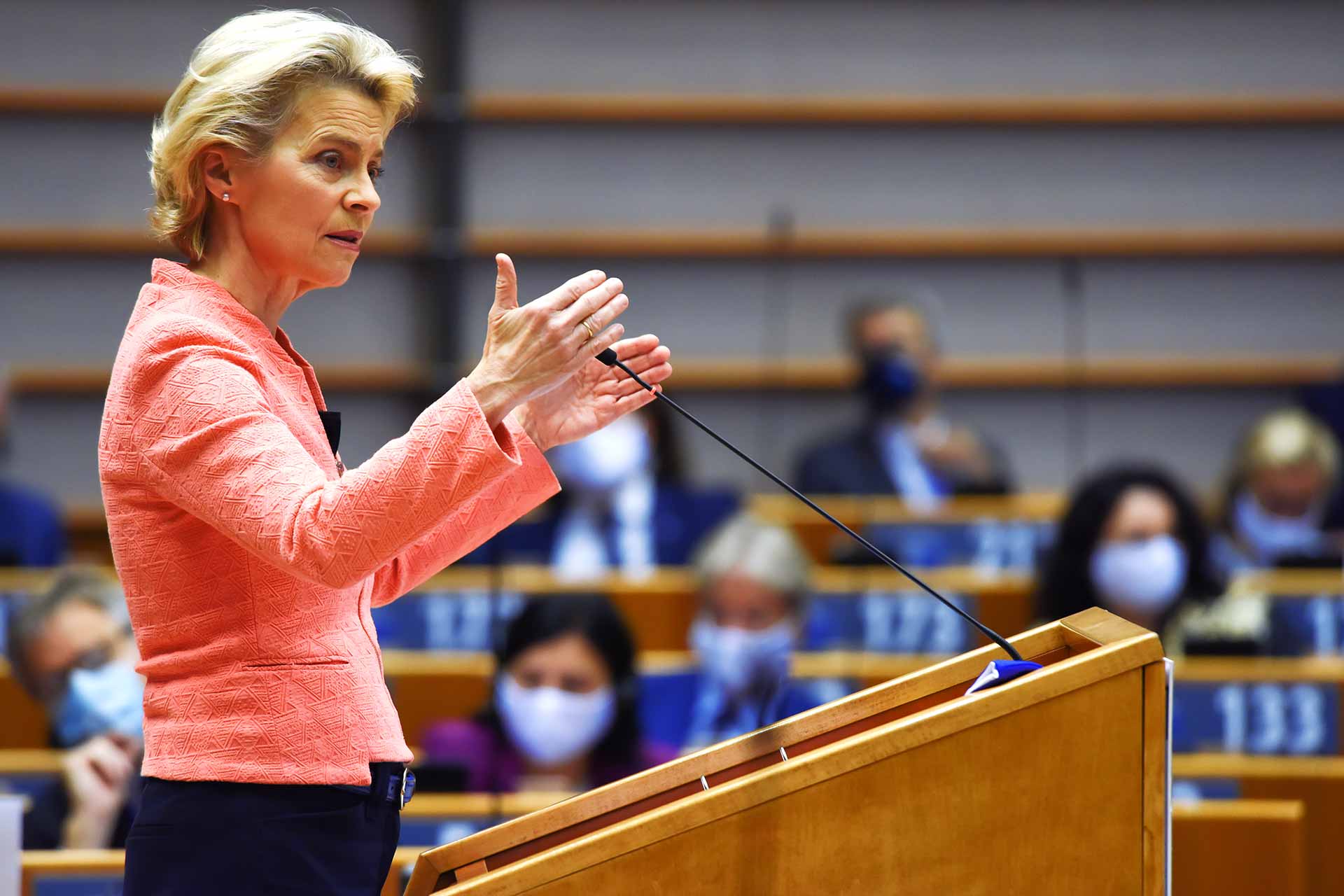 European Commission President mentioned that we have interests in common on issues such as climate change. She added China has shown it is willing to engage through a high-level dialogue but we expect China to live up to its commitments in the Paris Agreement and lead by example. There is still hard work to do on fair market access for European companies, reciprocity and overcapacity. We continue to have an unbalanced trade and investment partnership. And there is no doubt that we promote very different systems of governance and society.
We believe in the universal value of democracy and the rights of the individual.
Ursula von der Leyen, EC President
Engagement at the highest level with China is crucial if we are to promote European economic interests, protect our climate and defend fundamental values and rights. September 14, 2020 Video Conference EU – China.
Share this debate with your friends!
Follow #eudebates on Google News and on Facebook