EU Leaders meet in Brussels for a strategic debate on EU-Russia relationship, especially after Belarus hybrid methods to land divert Ryanair flight to arrest a journalist. They will meet in Brussels for a Special European Council on 24 and 25 May 2021.
A Ryanair plane flying from Greece to Lithuania has been diverted to Belarus under the threat of a bomb. Finally the country's opposition claims that it was organised as a hybrid method of warfare to arrest a journalist who was on board. Belarus said the plane was diverted to Minsk because of a bomb threat but finally no explosives were found. Many EU leaders have reacted with outrage, accusing Belarus of "state terrorism" and demanding punishment.
EU leaders will also exchange views on the fight against COVID-19 and have a strategic debate on EU-Russia relationship, on EU-UK relations, as well as on climate change.
Charles Michel: What happened yesterday in Belarus is an international scandal
Josep Borrell demand Belarus to release 'All' flight passengers
"We hold the government of Belarus responsible for the security of all passengers and the aircraft," EU foreign policy chief Josep Borrell tweeted. "ALL passengers must be able to continue their travel immediately," he said, implicitly demanding the release of exiled opposition activist Roman Protasevich.
Lithuanian President Gitanas Nauseda accused Belarus of an "abhorrent action".
Update 24/05/2021
Josep Borrell statement on the forced diversion of Ryanair flight FR4978 to Minsk
The European Union's foreign affairs chief, Josep Borrell, said in a statement the arrest constitutes "yet another blatant attempt by Belarusian authorities to silence all opposition voices".
On 23 May, the Belarusian authorities, in an inadmissible step, forced a civilian plane to perform an emergency landing in Minsk. The plane, owned by an EU company, flying between two EU capitals and carrying more than 100 passengers, was forced to land by a Belarusian military aircraft.
One of the flight passengers, Mr Raman Pratasevich, an independent journalist from Belarus, was retained by the Belarusian authorities and prevented from boarding the plane at the Minsk airport to its original destination. This is yet another blatant attempt by the Belarusian authorities to silence all opposition voices.
We call for the immediate release of Mr Pratasevich.
In carrying out this coercive act, the Belarusian authorities have jeopardised the safety of passengers and crew. An international investigation into this incident must be carried out to ascertain any breach of international aviation rules.
This situation will be raised at the upcoming meeting of the European Council. The EU will consider the consequences of this action, including taking measures against those responsible.
USA strongly condemns the Belarusian brazen and shocking act
US Secretary of State Anthony Blinken said Washington "strongly condemn" the Belarusian regime's "brazen and shocking act to divert a commercial flight to arrest a journalist".
"We demand an international investigation and are coordinating with our partners on next steps," he wrote on Twitter.
Who is the activist – journalist Protasevich and what is Nexta?
Roman Pratasevich, 26, is a former collaborator of Belarusian opposition channel Nexta. The Nexta media network said today its ex-editor Roman Protasevich was detained. He was arrested, after the Ryanair flight FR4978 from Athens to Vilnius in Lithuania, was diverted.
Nexta is a media operation with a Telegram channel, and has visibility on Twitter and YouTube. It played a key role for the Belarus opposition during the election and has continued to so in its aftermath, particularly with the government imposing news blackouts. Belarus opposition leader Svetlana Tikhanovskaya, who was beaten by Alexander Lukashenko in presidential polls last year widely denounced as rigged, was among those demanding Mr Protasevich's release.
Is this Belarusian action a warfare hybrid method?
The president of the European Commission, Ursula von der Leyen echoed this call.
"ALL passengers must be able to continue their travel to Vilnius immediately and their safety ensured," she said, in a separate tweet.
And she warned: "Any violation of international air transport rules must bear consequences."
The president of the European Council Charles Michel, who will host a summit of the 27 EU national leaders on Monday, also spoke out.
"An ICAO investigation of the incident will be essential," he declared, referring to the International Civil Aviation Organisation, a UN agency.
What is hybrid methods of warfare ?
Hybrid warfare is an emerging, but ill-defined notion in conflict studies. It refers to the use of unconventional methods as part of a multi-domain warfighting approach. These methods aim to disrupt and disable an opponent's actions without engaging in open hostilities.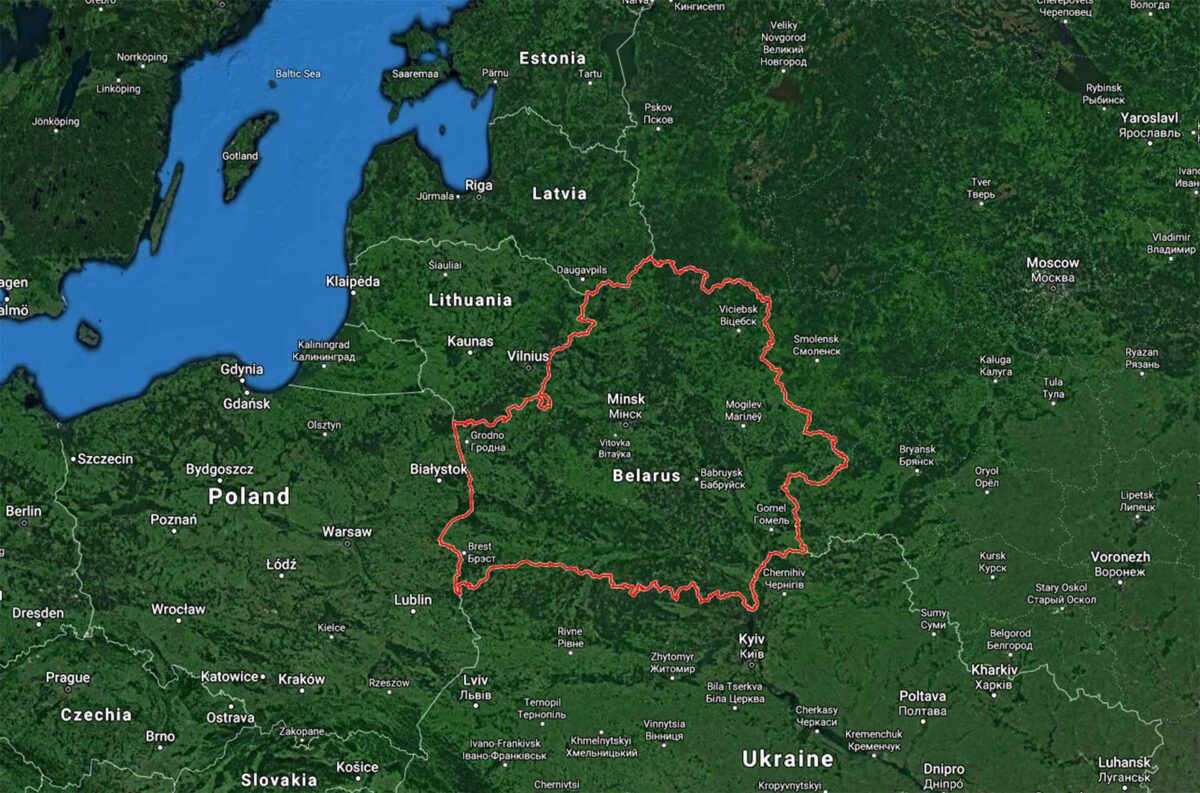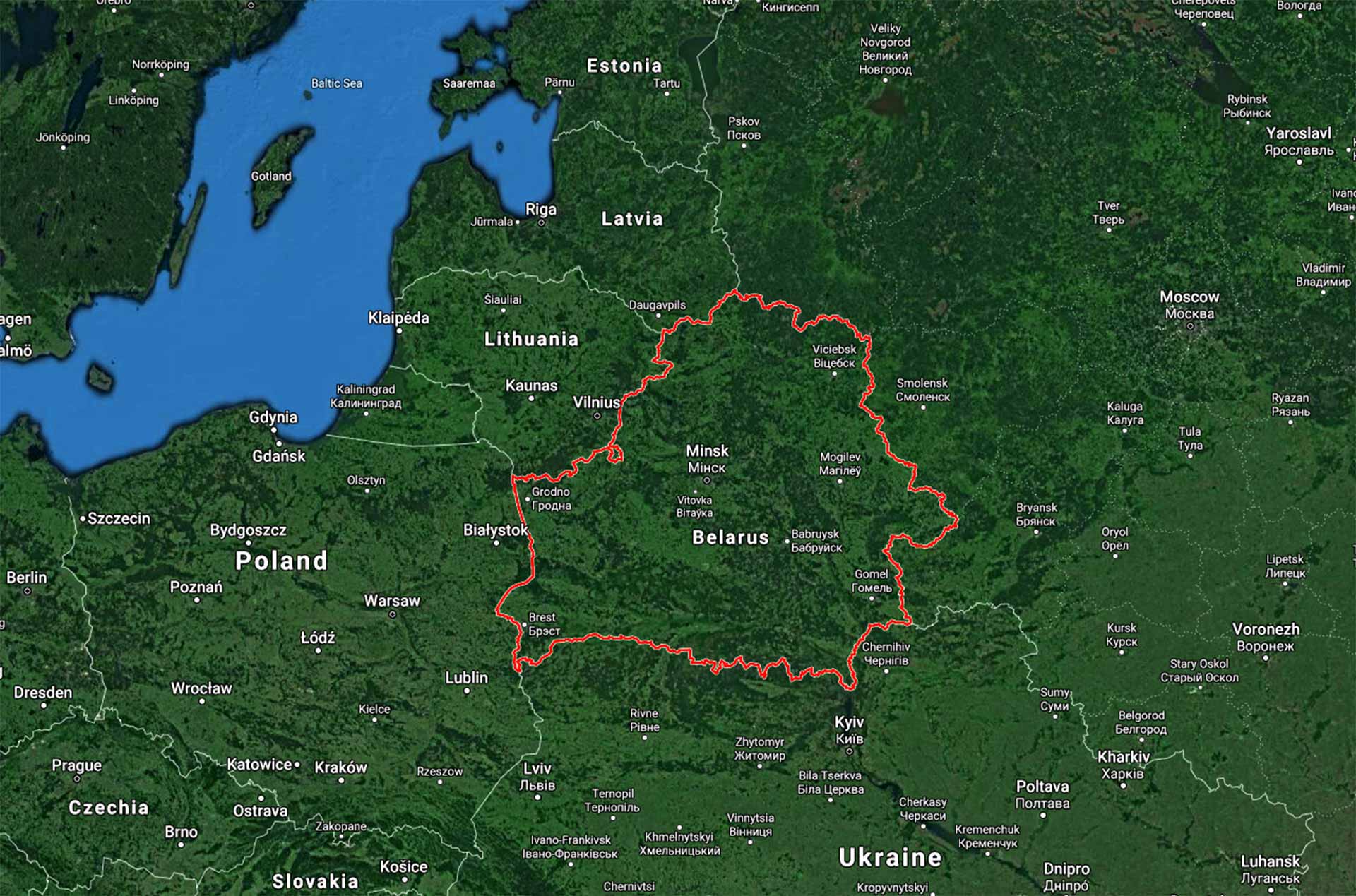 NATO's response to hybrid threats
Hybrid methods of warfare, such as propaganda, deception, sabotage and other non-military tactics have long been used to destabilise adversaries. What is new about attacks seen in recent years is their speed, scale and intensity, facilitated by rapid technological change and global interconnectivity.
NATO has a strategy on its role in countering hybrid warfare and stands ready to defend the Alliance and all Allies against any threat, whether conventional or hybrid.
Highlights
The primary responsibility to respond to hybrid threats or attacks rests with the targeted nation.
NATO is prepared to assist any Ally against hybrid threats as part of collective defence. The Alliance has developed a strategy on its role in countering hybrid warfare to help address these threats.
In July 2018, NATO leaders agreed to set up counter-hybrid support teams, which provide tailored targeted assistance to Allies upon their request, in preparing against and responding to hybrid activities.
NATO is strengthening its coordination with partners, including the European Union, in efforts to counter hybrid threats.
NATO's Joint Intelligence and Security Division has a hybrid analysis branch that helps improve situational awareness.
The Alliance actively counters propaganda – not with more propaganda, but with facts – online, on air and in print.
What are the hybrid threats NATO faces?
Hybrid threats combine military and non-military as well as covert and overt means, including disinformation, cyber attacks, economic pressure, deployment of irregular armed groups and use of regular forces. Hybrid methods are used to blur the lines between war and peace, and attempt to sow doubt in the minds of target populations. They aim to destabilise and undermine societies.
The speed, scale and intensity of hybrid threats have increased in recent years. Being prepared to prevent, counter and respond to hybrid attacks, whether by state or non-state actors, is a top priority for NATO.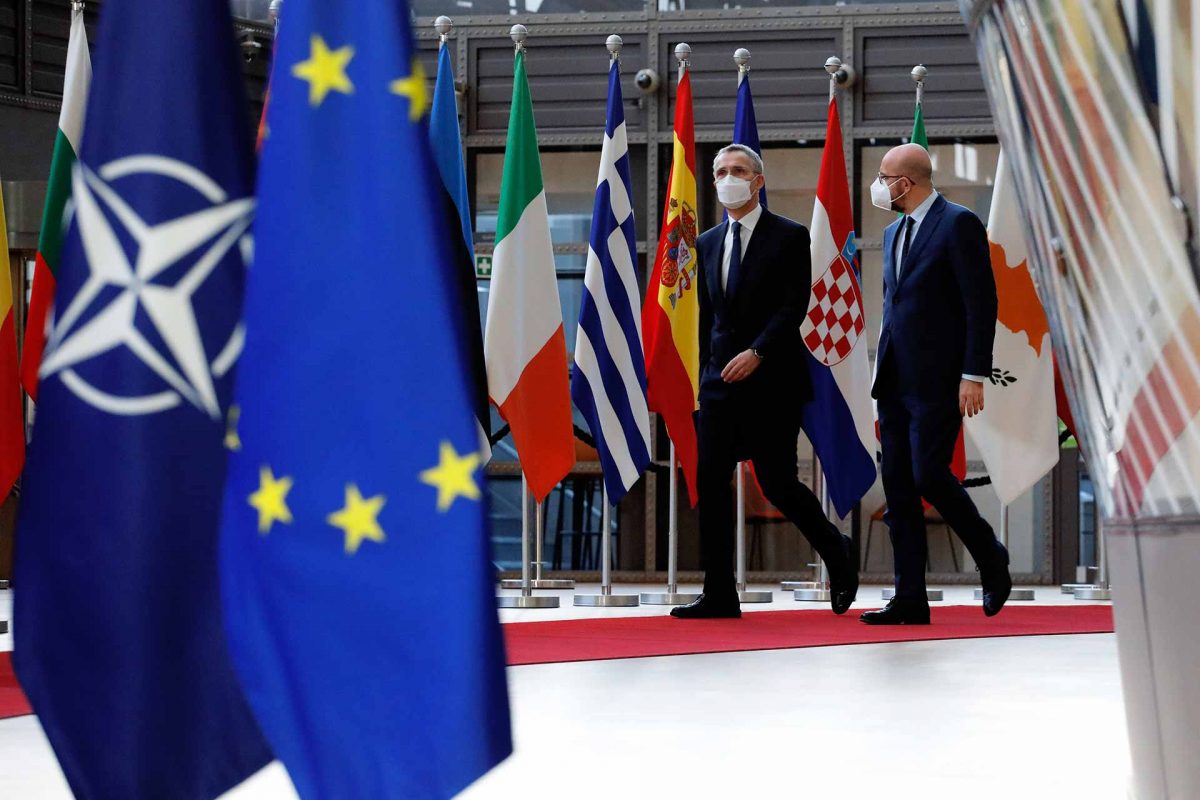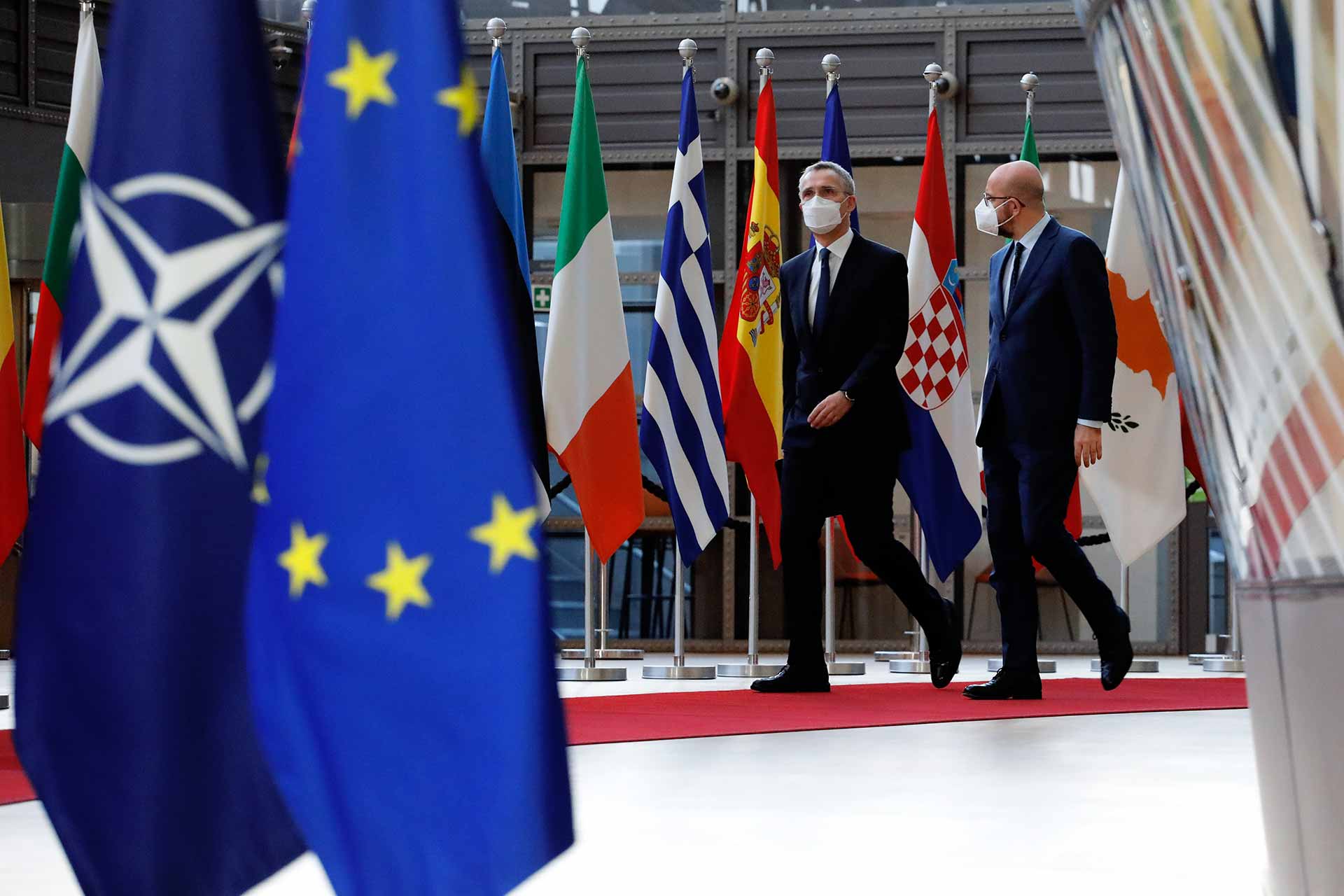 NATO's strategy: prepare, deter, defend hybrid methods
Since 2015, NATO has had a strategy on its role in countering hybrid warfare. NATO will ensure that the Alliance and Allies are sufficiently prepared to counter hybrid attacks in whatever form they may materialise. It will deter hybrid attacks on the Alliance and, if necessary, will defend Allies concerned.
To be prepared, NATO continuously gathers, shares and assesses information in order to detect and attribute any ongoing hybrid activity. The Joint Intelligence and Security Division at NATO Headquarters improves the Alliance's understanding and analysis of hybrid threats. The hybrid analysis branch provides decision-makers with improved awareness on possible hybrid threats.
The Alliance supports Allies' efforts to identify national vulnerabilities and strengthen their own resilience, if requested. NATO also serves as a hub for expertise, providing support to Allies in areas such as civil preparedness and chemical, biological, radiological and nuclear (CBRN) incident response; critical infrastructure protection; strategic communications; protection of civilians; cyber defence; energy security; and counter-terrorism.
Training, exercises and education also play a significant role in preparing to counter hybrid threats. This includes exercising of decision–making processes and joint military and non-military responses in cooperation with other actors.
To deter hybrid threats, NATO is resolved to act promptly, whenever and wherever necessary. It continues to increase the readiness and preparedness of its forces, and has strengthened its decision-making process and its command structure as part of its deterrence and defence posture. This sends a strong signal that the Alliance is improving both its political and military responsiveness and its ability to deploy appropriate forces to the right place at the right time.
If deterrence should fail, NATO stands ready to defend any Ally against any threat. To this end, NATO forces have to be able to react in a quick and agile way, whenever and wherever needed.
eudebates Belarus Russia hybrid methods
Share this debate with your friends!
Follow #eudebates on Google News and on Facebook