European Union and Georgia held the 6th meeting of the Association Council to review EU-Georgia relations since the last Council in March 2019. The event was chaired by EU High Representative Josep Borrell. Georgian Prime Minister Irakli Garibashvili led the Georgian delegation.
The Association Council welcomed Georgia's progress on its European path, including in the challenging COVID-19 context, and recognised the Georgian government's efforts to contain the virus, as well as to ensure targeted social assistance to those in need. Both sides also acknowledged the crucial importance of the EU rapid assistance to Georgia.
The EU and Georgia reaffirmed their continued commitment to bringing tangible results in economic development and market opportunities, strengthening institutions and good governance, connectivity, energy efficiency, environment and climate change, enhancing mobility and people-to-people contacts.
EU-Georgia Association Council to de-escalate the situation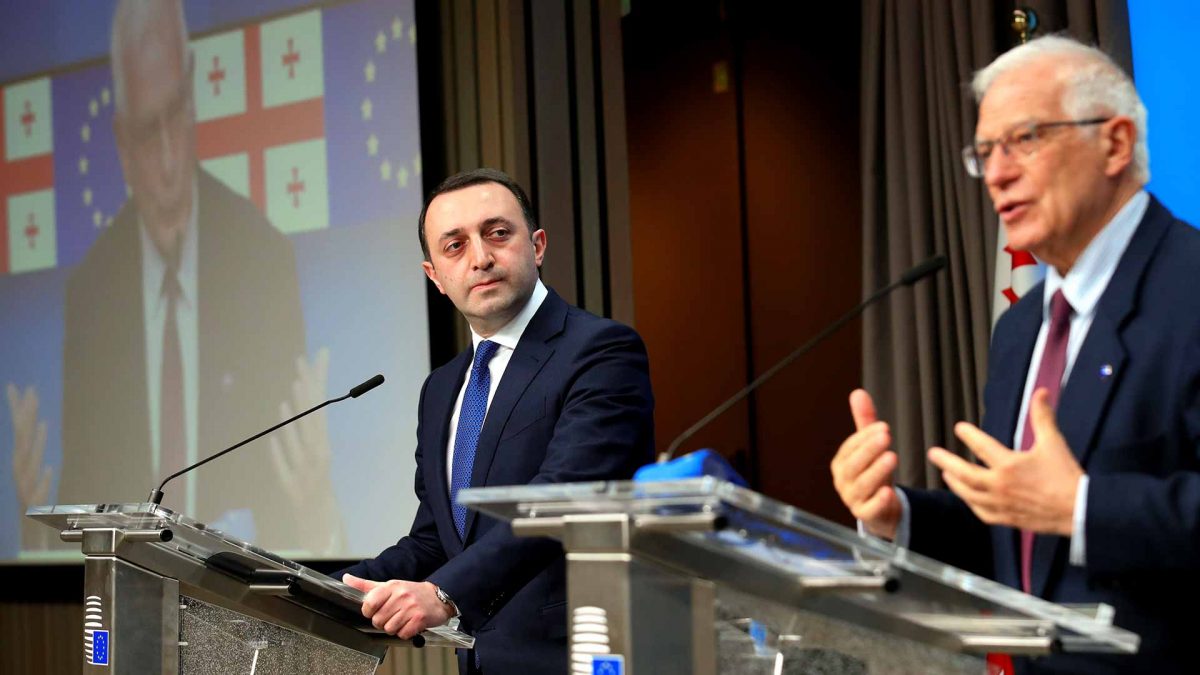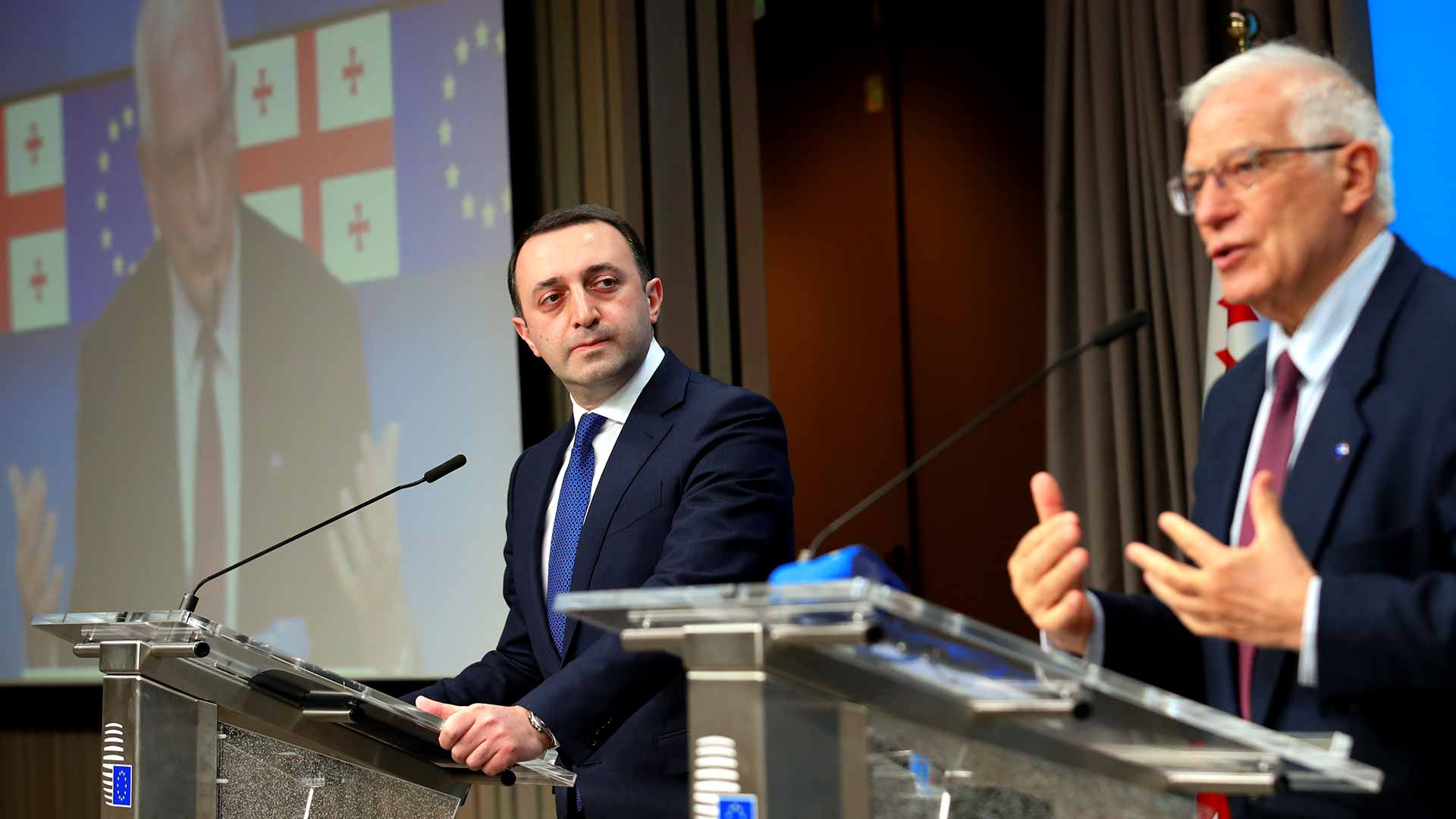 The EU called for a swift resolution to the ongoing polarisation in Georgia, for all parties to step up efforts to de-escalate the situation and come together to identify and agree on common ground with the EU-supported mediation.
The Council stressed that Georgia needs to continue to fulfil the visa liberalisation benchmarks, in particular in order to strengthen and maintain the recent decrease in the number of unfounded asylum applications lodged by Georgian nationals in the Schengen + area. 
President Michel declares committed to the sovereignty of Georgia from Administrative Boundary Line (01/03/2021)
Both sides welcomed the progress made by Georgia in implementating the EU-Georgia Association Agreement, including its Deep and Comprehensive Free Trade Agreement (DCFTA). The EU and Georgia agreed to identify further products with export potential to the EU, for which the EU can provide assistance.
The Council urged Georgia to continue the implementation of outstanding agreed policy measures in order to enable the disbursement of the second instalment of COVID Macro-Financial Assistance to Georgia (of which €75 million was disbursed in 2020). The Council also reiterated Georgia's strategic role in the field of energy, transport and connectivity, and increasingly as a transportation and logistics hub in the region.
The EU stressed its firm support for the sovereignty and territorial integrity of Georgia within its internationally recognised borders.
eudebates EU-Georgia Association Council
Share this debate with your friends!
Follow #eudebates on Google News and on Facebook